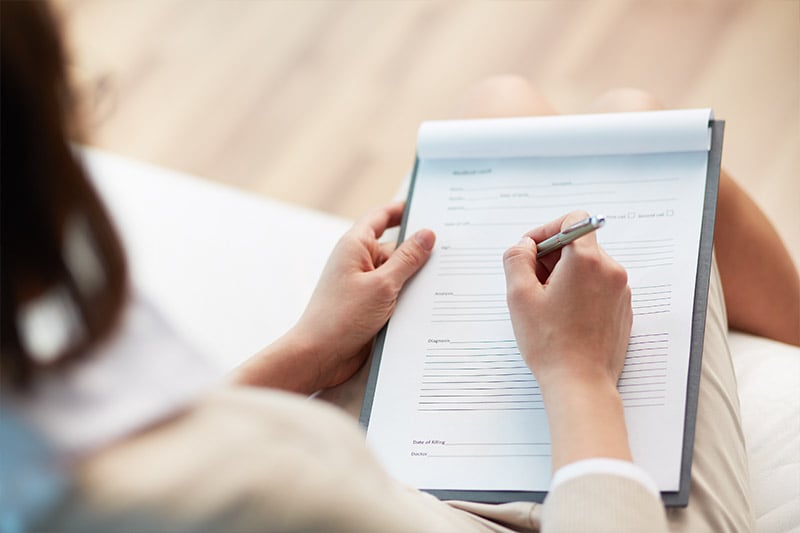 Protected Health Information (PHI) is information:
About you that may identify you
That relates to your past, present or future physical or mental health
About healthcare services related to your health or condition
About payment for your healthcare services
Examples of PHI may include: 
Your name, address, telephone number and date of birth
Your diagnosis (the condition for which you are receiving treatment)
Your treatment plan and treatment goals
Your progress toward those goals
Except as outlined below, we will not use or disclose your personal health information for any purpose unless you have signed a form consenting to or authorizing the use or disclosure. You have the right to revoke that consent in writing to:
TidalHealth Nanticoke c/o Compliance Office
801 Middleford Road
Seaford, DE 19973

TidalHealth Peninsula Regional c/o Compliance Office
100 E. Carroll St.
Salisbury, MD 21801
---
Ways We May Use Your PHI 
Use and Disclosure for Treatment
We may use your health information to provide you with medical treatment and services. It may also be used to disclose health information about you to doctors, nurses, technicians, medical students, and Hospital employees who are involved in taking care of you at the Hospital. Sharing this information is necessary for healthcare providers to determine your treatment.
Use and Disclosure for Payment 
We may use or disclose health information about your treatment to bill and collect payment from you, your insurance company, or a third party payor.
Use and Disclosures for Healthcare Operations 
Your health information may be used and disclosed for purposes of operating the Hospital. These uses and disclosures are necessary to make sure that our patients receive quality care and cost effective services.
Facility Directory 
We maintain a hospital directory that lists certain information about you, such as your name, room number, and religious affiliation. We may disclose this information, with the exception of your religious affiliation, to others who ask for you individually by name. Your directory information will only be given to a clergy or their representative if you desire to share that information. If you wish to restrict this information, inform us at your time of admission.
Individuals Involved in Your Care 
We may disclose your health information to people involved in your care, such as family members or friends, unless you ask us not to disclose this information. We may give your information to someone who helps pay for your care. We may share your information with other healthcare professionals, government representatives, or disaster-relief organizations such as the Red Cross during emergency or disaster-relief situations.
Fundraising
Only limited demographic information (i.e. name, address) may be used by TidalHealth to solicit support for our organization. If you do not wish to be included, please advise the Compliance Office in writing at:
TidalHealth Nanticoke c/o Compliance Office
801 Middleford Road
Seaford, DE 19973
TidalHealth Peninsula Regional c/o Compliance Office
100 E. Carroll St.
Salisbury, MD 21801
Public Safety 
We may use and disclose health information about you when necessary: (1) to prevent a serious threat to your health and safety, or the health and safety of others, such as for the purposes of preventing or controlling disease, injury or disability; (2) to persons subject to the jurisdiction of the Food and Drug Administration for the purposes of product safety or effectiveness; (3) to report births or deaths; (4) for health oversight activities including audits, inspection and licensure; and (5) to report the abuse or neglect of children, elders, dependent adults, or others.
Other Uses and Disclosures 
We are permitted or required by law to make certain disclosures of personal health information without consent. Such activities include required reporting of disease, injury, birth and death, and for required public health investigation. We may release your information for any purpose required by law.