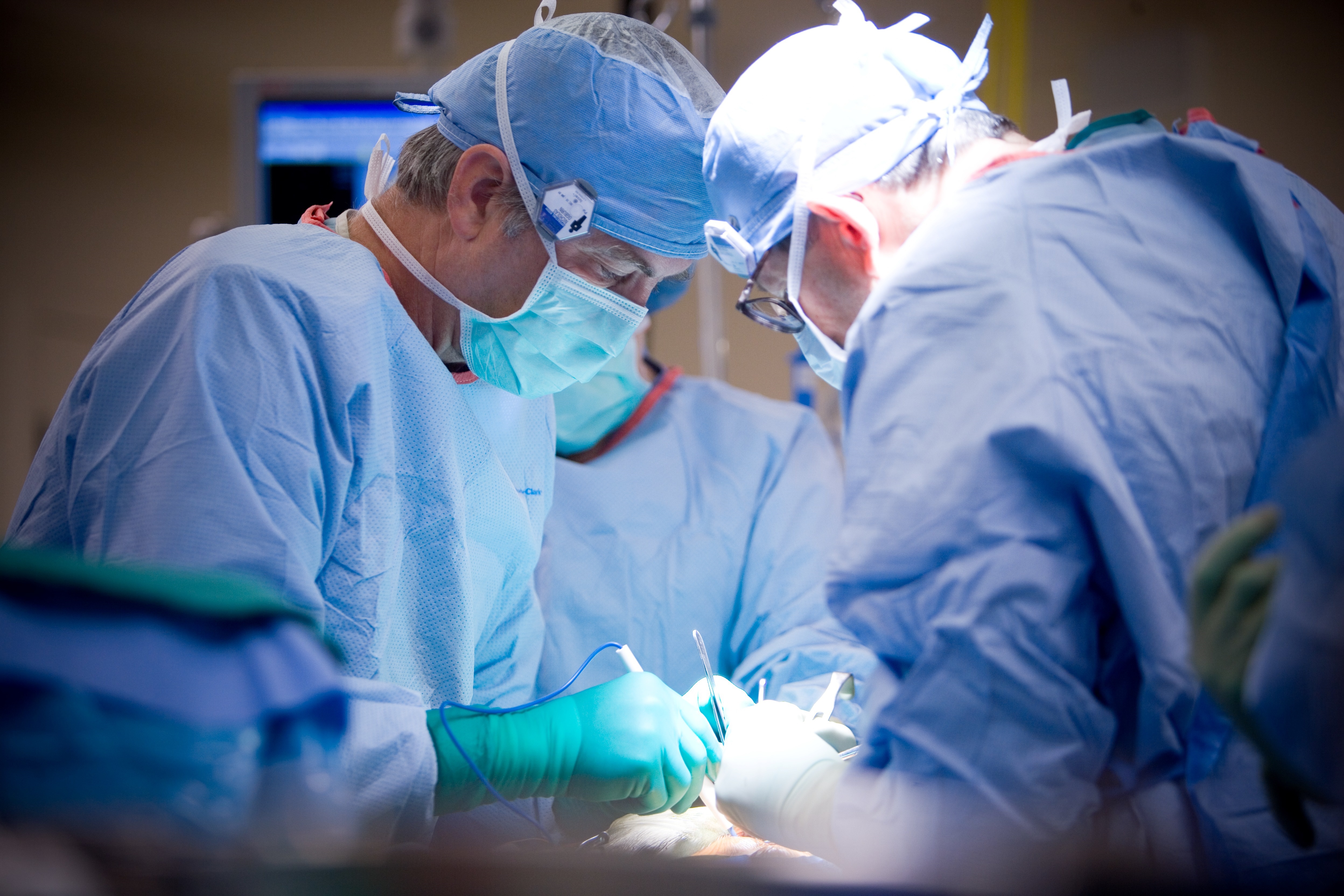 TidalHealth is a benchmark system, setting the standard across the continuum. We have a legacy of firsts and proven accomplishments.
In the 1970s, TidalHealth was the first community hospital in Maryland to perform open-heart surgery. Since then, our health system has continued to invest in the latest treatments and technologies to ensure a high level of care for the people of Delmarva.
In 2002, the region's first stereotactic radiosurgery, which targets cancerous lesions on the brain, was performed at TidalHealth Peninsula Regional. We continue to invest in neurosciences, and opened Maryland's first hybrid operating room, which allows neurosurgeons to take medical images of the brain during surgery.
In 2003, TidalHealth Peninsula Regional opened the nation's first all-digital cardiac catheterization laboratory and Dr. Kurt Wehberg of TidalHealth Cardiovascular Surgery performed one of the world's first trans myocardial revascularizations (TMR).
In 2006, we opened the first high-definition digital operating room, and were the first on the Eastern Shore of Maryland to offer MRI breast imaging.
In 2007, TidalHealth performed the first robotic surgery on the Shore at TidalHealth Peninsula Regional. Since then, the system has launched the same program at TidalHealth Nanticoke. Patients can now undergo minimally invasive surgery for many procedures, resulting in smaller scars, quicker recoveries and shorter hospital stays.
The list goes on.
No matter what condition our healthcare providers are fighting, odds are their work is assisted by the Richard A. Henson Research Institute.
At TidalHealth, the Institute facilitates access to clinical, translational, and educational research. Research efforts are carried out in three pivotal areas of care: innovative oncology, advanced therapeutics, and population health.
Clinical research opportunities provided by the Institute are enriched through robust professional partnerships with the Johns Hopkins Clinical Research Network, the National Cancer Institute and targeted healthcare industry sponsors.
Not only is TidalHealth supporting providers through research by expanding options for clinical care, but the health system has also launched a new graduate medical education program to train the next generation of physicians and surgeons.
The goal is to recruit highly motivated physicians from diverse backgrounds to learn and work alongside some of the best in their field. In its inaugural year, more than 2,500 qualified physicians have applied for only a handful of openings.
TidalHealth has been revolutionizing healthcare on Delmarva for 125 years and continues to invest in the people who help us reimagine healthcare in our changing world.
---
For Physicians
Join Our Award-Winning Team
Create your ideal practice in a professionally managed, multi-specialty group where providers enjoy a sense of family and connection with their colleagues.
Search Physician and Provider Positions
To speak with a member of our recruitment team, please email [email protected].