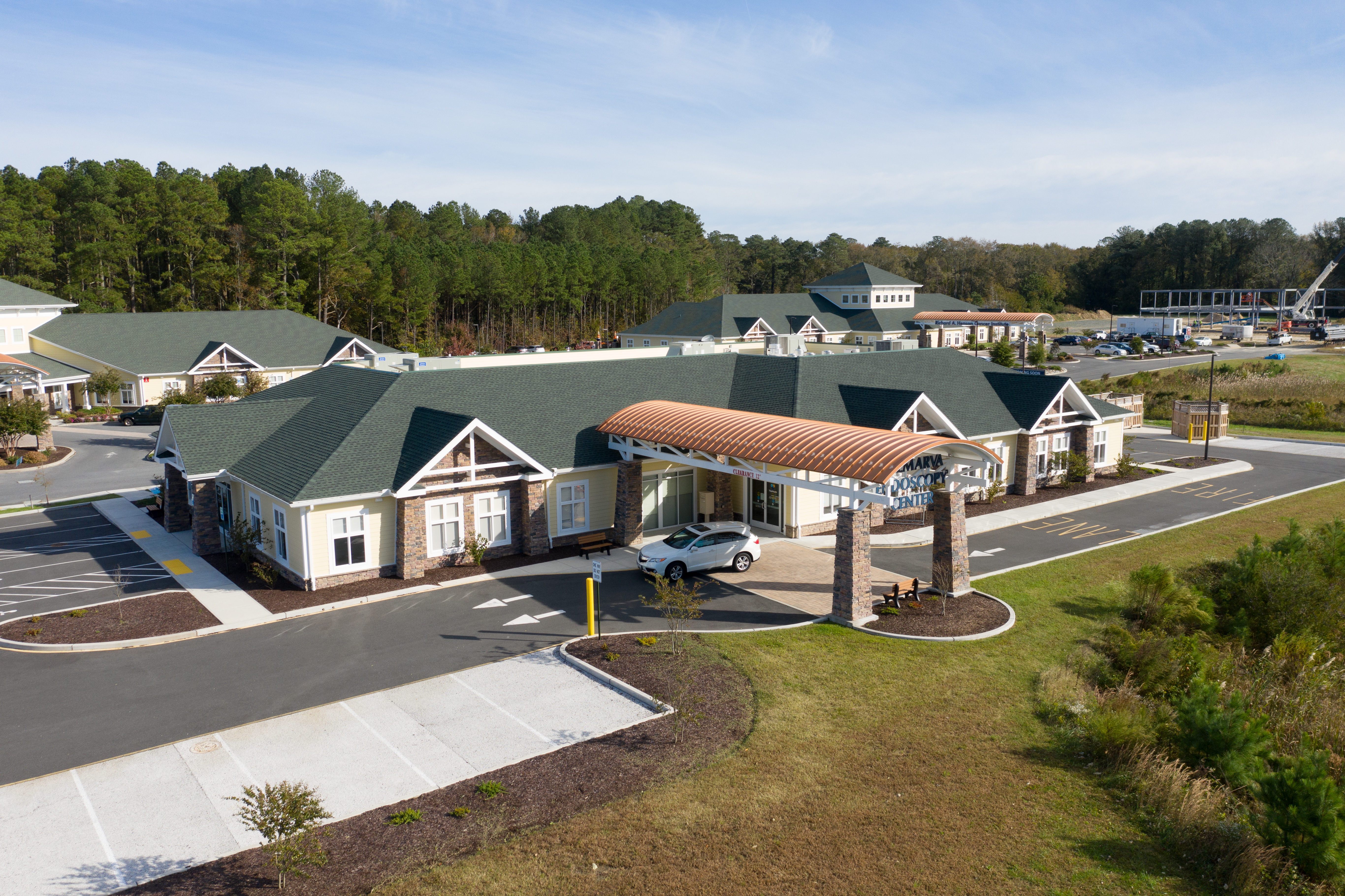 Instructions for colonoscopy preparation with Lavage for patients of TidalHealth Gastroenterology in Ocean Pines
Your procedure will be performed at TidalHealth Delmarva Endoscopy Center located at 11103 Cathage Road, Berlin, MD 21811, near the north gate of Ocean Pines.
Turn right into the second parking lot for building 4, drive around the building and stop underneath the canopy, which is one way. Call the endoscopy center at 410-677-6654 to let them know you have arrived.
Patients who develop COVID symptoms, travel internationally or are exposed to COVID between the time of scheduling their appointment and the date of the procedure, must contact our office.
Please note:

You will be sedated. You must have a responsible adult over 18 to drive you home after the procedure. This person must pick you up from the endoscopy center and plan to stay with you.
Do not plan on returning to work that day, making any important decisions, operating heavy machinery, no driving or drinking alcoholic beverages for the next 12 hours.
You may not take a taxi, bus, Uber, Lyft or medical transportation, etc. home unless accompanied by a responsible adult over 18.
If you do not have a responsible adult to drive or accompany you home, your procedure will be rescheduled.
We need 48 hours prior notice if you are going to cancel or reschedule this appointment. Please call our office at 410-912-6021 or 410-677-6654.
Please pick up your prep as soon as you receive these instructions; do not wait. Also, when picking up your prep, purchase a bottle of magnesium citrate, any colorless flavor.
---
7 days before the procedure
If you suffer from constipation or take chronic narcotics, please take MiraLAX 1 capful in 8 oz. of liquid daily for seven (7) days prior to your procedure.
Seven (7) days prior to your procedure you must STOP the following medications:
Advil
Aleve
Celebrex (celecoxib)
Daypro (oxaprozin)
Indocin (indomethacin)
Iron
Mobic (meloxicam)
Motrin
Naprosyn (naproxen)
Voltaren (diclofenac)
We will contact your prescribing physician for permission to hold blood thinners. Please follow up with your prescriber to confirm they have given permission to hold the medication and for how long.
If you are a diabetic and take pills, injections or insulin, please contact your medical provider who prescribed this medication for instructions as these may lower blood sugar too much before the procedure.
---
The day before your procedure
Upon awakening, you may only have clear liquids. You may not have any solid foods including breakfast. Please follow the clear liquid diet below.
Do not consume:
Red or purple colored liquids or products.
Milk, cream or non-dairy substitutes (such as artificial creamer, soy or nut milks)
Juices containing pulp (I.e. orange, grapefruit, pineapple, tomato & V-8 juice) or frozen juice products containing pulp
Alcoholic beverages
Solid foods
Beverages
Water
Coffee or tea (no milk or non-dairy creamers)
Fruit juice (no pulp), can include: apple juice, white grape juice, cranberry juice        
Kool-Aid
Sports drinks
Sodas   
Clear broth
Chicken
Beef
Vegetable
Consommé and bouillon         
Desserts                                                                                                                                                  
Jell-O (no fruit or toppings)
Popsicles or Italian ice (no sherbets, fruit bars or fudge popsicles)
Hard candy
Follow the below instructions.
6 pm - first dose
Mix 1 gallon of the prep solution according to the directions on the label. You may add enough Crystal Lite to flavor one gallon as long as it has a lemonade or citrus flavoring. Do not add any pink or red colored flavorings to the solution. Refrigerate.
At 6 pm, begin drinking the prep solution. Drink an 8 oz. glass every 15 to 20 minutes. It is best to drink the whole glass rapidly, rather than sipping small amounts continuously. Drink 3/4 of the prep solutions over 3 hours by drinking 8-ounces every 15 to 20 minutes. Bowel movements usually occur about one hour after the first glass. Note: It is normal to feel very "full" or "bloated" during your prep. Some people may also experience nausea and vomiting. If this occurs, simply wait about 30 minutes before resuming drinking.
Place the remainder of the prep solution in the refrigerator.
You may drink clear liquids until you go to bed.
---
The day of your procedure
6 hours before your procedure time - second dose
Six (6) hours before the procedure, begin drinking the remaining ¼ of the solution. Drink 8 oz. every 15 to 20 minutes until the entire container has been consumed.
If your bowel movements are not clear or pale yellow after drinking the entire solution please drink the entire bottle of magnesium citrate.
Take your medications such as aspirin, blood pressure, Parkinson's, seizure, or asthma medications. Please take these medications four (4) or more hours prior to the procedure start time with only a small sip of water.
If a physician has prescribed for you an inhaler for asthma, bring it with you to the procedure.
Additional instructions:
Bring your photo ID, insurance cards and co-payment, if required.
Wear comfortable clothing. Do not wear jewelry or bring valuables.
Do not wear perfume or lotions, deodorant is allowed
If you use a CPAP or BIPAP please bring your device the day of the procedure.
---
What to expect
Expect to have frequent bowel movements and diarrhea within 1-4 hours. Be patient and try walking around to stimulate bowel motility. Remain near a restroom. During this time, continue your preparation.
Expect to pass clear or yellow fluid at the completion of your preparation.
You must complete all doses of your preparation even if you are passing clear or yellow fluid early in the process.
Patients should continue drinking clear liquids up to four (4) hours before the procedure. During the four (4) hours before your procedure, consume nothing by mouth, not even water, chewing gum or candy.
Your procedure may be cancelled under the following circumstances: failure to fully complete the preparation or inadequate preparation (not passing clear or yellow fluid); consuming anything (including liquids) by mouth within four (4) hours of the procedure.
---
What to do to make preparation easier
Use Desitin, Anusol, Tucks pads or Vaseline to coat the rectal area to avoid irritation during the preparation.
Drink the preparation solution with a straw or hold your nose when drinking.
Slow down between doses if feeling nauseous.
If you vomit the preparation, take a break and then continue drinking the preparation slowly once vomiting passes.