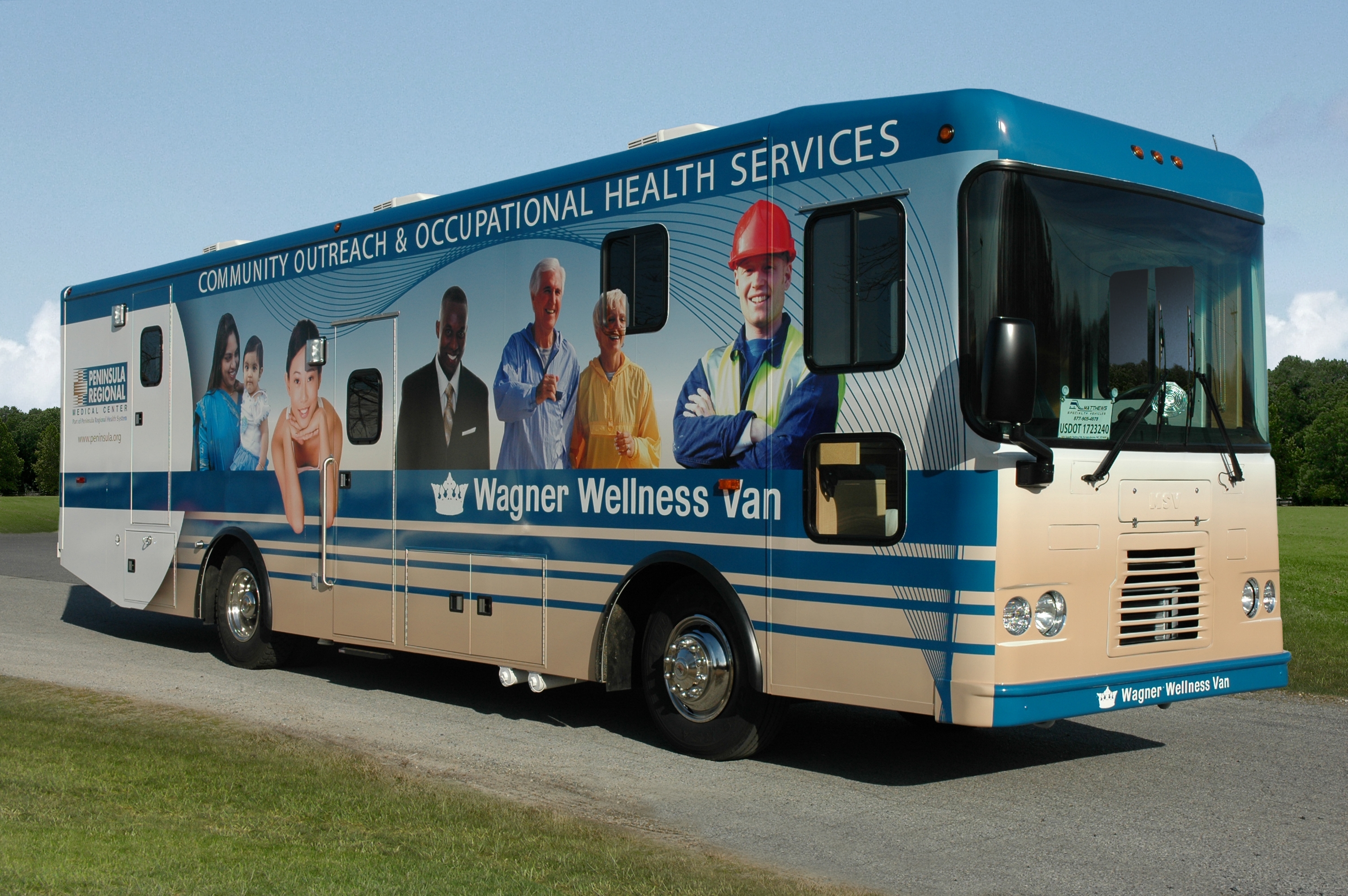 Overview
TidalHealth's Wagner Wellness Van goes on the road bringing health and wellness services to your area.
For information about free screenings offered on the Wagner Wellness Van, call 410-543-7139.
---
The TidalHealth Foundation raised the funds to purchase this mobile health van in honor of a long-time employee and friend of TidalHealth Peninsula Regional and the Delmarva community, Debra Wagner. The Wagner Wellness Van is a tribute to Debbie's 32-year career at TidalHealth Peninsula Regional and her "can-do" spirit which was instrumental in the development of many valuable outreach services.