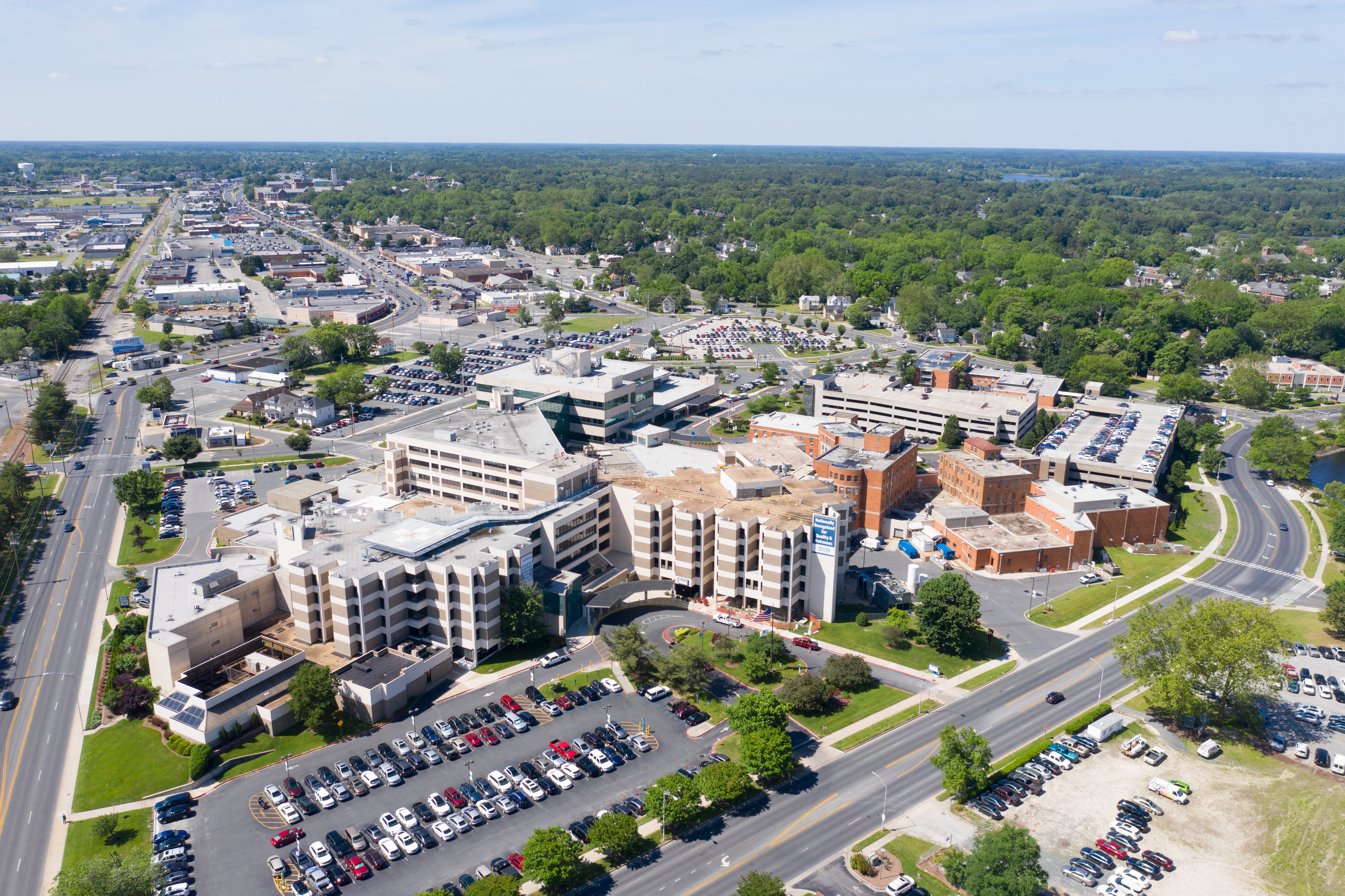 Our care delivery is founded on trust, compassion, caring and the use of evidence-based practice as we strive to deliver world-class care to our community and inspire each other to achieve success.
TidalHealth Residents are the standard by which all other residents should be measured.
---
Why TidalHealth?
At TidalHealth, we are privileged to care for our friends, families, and neighbors. Our Residents become part of our close-knit family of healthcare providers. In our community, we engage with and educate our patients, not only within the walls of our facilities but also at our local grocery stores, little league fields and wherever our paths happen to cross.
We encourage growth and development. We are here to support you with the development of clinical competencies, as well as critical thinking and leadership skills. We are a team.
We are a family here at TidalHealth and our Residents have the unique opportunity for one-on-one experiences with their Attendings, the Program Faculty, and the rest of the Staff and to become a part of our family.
We have dedicated Administration and Faculty who are excited to collaborate with our Residents to build extraordinary programs that will exceed all expectations and requirements.
We have our own research institute on campus that is endowed by the Richard A. Henson Foundation and is partnered with the Johns Hopkins Clinical Research Network.
We have our own Population Health Wagner Wellness Vans that travel throughout the Eastern Shore of Maryland and Sussex County Delaware to provide the community's healthcare needs.
We have a small clinic on Smith Island that we travel to by boat to provide the community with much-needed healthcare.
Along with all these incredible educational opportunities we are also offering a highly competitive salary and benefits package.
The most important reason to come train with TidalHealth is because we will care for you like family, and we will help you reach your full potential and guide you to becoming an extraordinary physician!
---
TidalHealth at a Glance
TidalHealth is anchored by two award-winning hospitals, TidalHealth Peninsula Regional in Salisbury, Md., and TidalHealth Nanticoke in Seaford, Del. In addition, TidalHealth includes an expansive physician network with more than 300 providers in 24 specialties across 30 locations, including the TidalHealth McCready Pavilion, the TidalHealth Millsboro Pavilion, the TidalHealth Ocean Pines Campus and the TidalHealth Mears Campus. TidalHealth has a freestanding Emergency Department in Crisfield, Md.; the TidalHealth Richard A. Henson Research Institute, an affiliate of the Johns Hopkins Clinical Research Network and the National Cancer Institute; a Graduate Medical Education program; an accountable care organization; the Alice B. Tawes Nursing and Rehabilitation Center; Chesapeake Cove Assisted Living; and multiple healthcare partnerships across Delmarva.