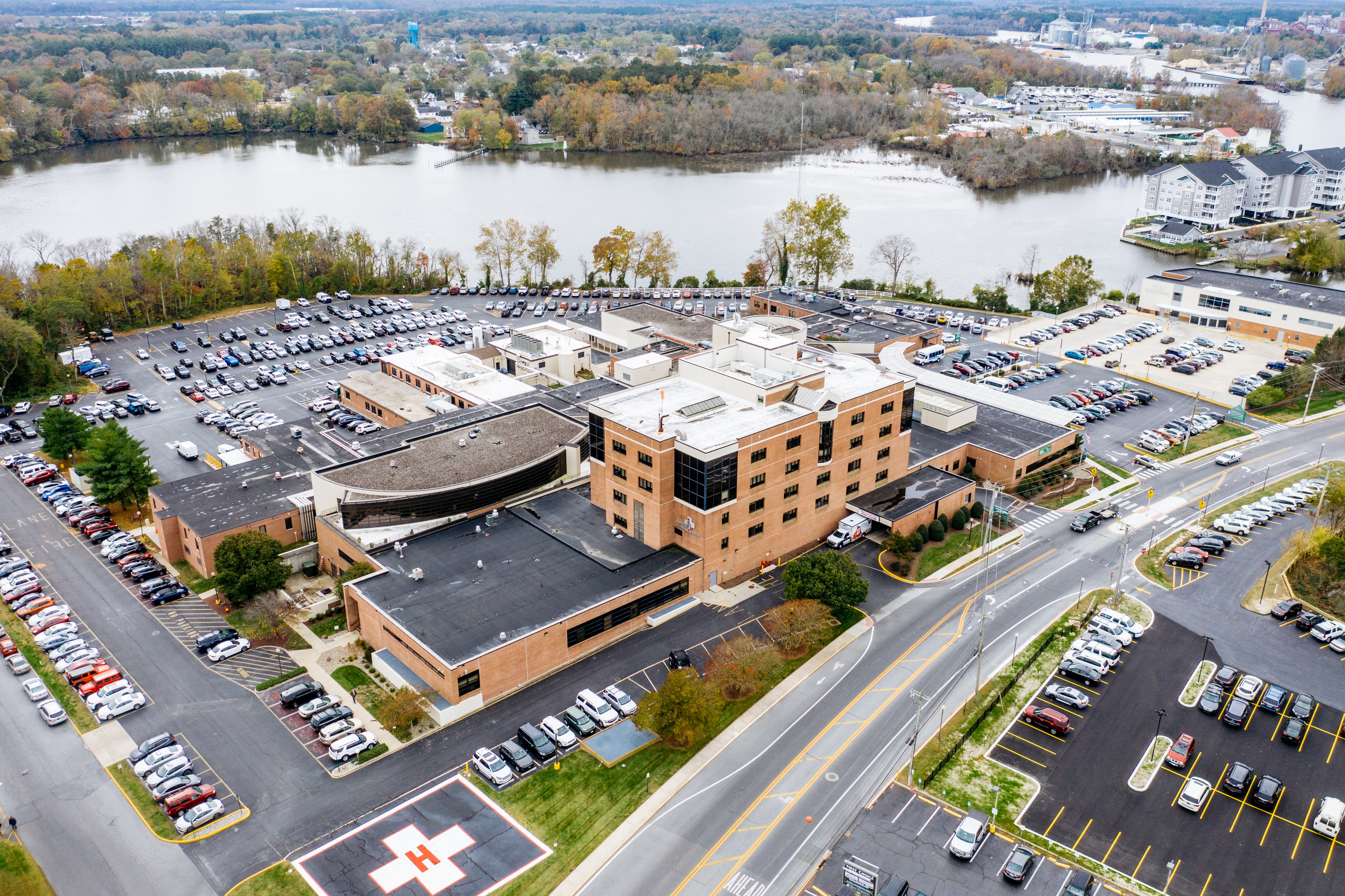 TidalHealth Nanticoke Financial Assistance
Plain Language Summary
TidalHealth Nanticoke is a not-for-profit, 99 bed community hospital serving Western Sussex County in Delaware. TidalHealth Nanticoke is committed to providing quality healthcare to all patients regardless of their race, gender, sexual orientation, national origin, or ability to pay.
TidalHealth Nanticoke offers financial assistance to all patients with household income levels up to 250% of the Federal Poverty level. Individuals qualify for 100% financial assistance if their household income is less than 250% of the Federal Poverty Level ("FPL") and do not qualify for financial assistance if their household income exceeds 250% of the FPL. Financial assistance is offered to all patients receiving care through inpatient, outpatient, emergency and physician network services provided by TidalHealth employed physicians.
An individual who qualifies for financial assistance under this policy will not be charged more than the amount generally billed to individuals who have insurance covering such care. Financial assistance discounts are applied to charges based on "amounts generally billed" using Medicare rates.
Patients requesting financial assistance may apply prior to treatment by completing the Financial Assistance Application form maintained in the Business Office. Patients may be required to provide written verification of such income from all sources at time of application, such as:
copy of weekly payroll stubs from employer
letter from employer verifying income
letter from Federal or State agency indicating amount of assistance received
copy of most recently filed Federal income tax return and verification of monthly expenses
Patients will be required to sign a Credit Investigation Release when applying for charity. Copies of the Financial Assistance Policy and well as the application can be obtained in both English and Spanish.
---
Financial Assistance Scale
TidalHealth Nanticoke will extend 100% financial assistance to all medical services provided to patients who meet the eligibility requirements. The table below indicates the household income thresholds based on the number of persons living in the household.
Proof of income, insurances, if any, supporting documentation and number of persons in the household is required.
All applications will be processed based on the Financial Assistance Policy. The policy can be obtained here, or a paper copy can be mailed upon request, free of charge, by contacting the Patient Financial Services at 302-629-7946.
The household income and household member thresholds below are reflective of 250% of the Federal Poverty Guidelines for 2020. This scale is updated annually upon release of the new scale. To qualify for financial assistance, a patient's income must be below the household limit that corresponds with the number of members in their household:
| | |
| --- | --- |
| Persons | Household Income |
| — | $31,900 |
| Self +1 | $43,100 |
| Self +2 | $54,300 |
| Self +3 | $65,500 |
| Self +4 | $76,700 |
| Self +5 | $87,900 |
| Self +6 | $99,100 |
| Self +7 | $110,300 |
Add $11,200 for each additional family member over eight persons.
---
Participating Physician Groups
TidalHealth Nanticoke has listed the providers which honor the same financial assistance policy for determination of financial assistance. In order to receive financial assistance, a patient must follow the guidelines of the policy and meet all eligibility requirements.
Practices that honor the TidalHealth Nanticoke Financial Assistance Policy and are employed by TidalHealth Nanticoke:
TidalHealth Medical Partners (formerly Nanticoke Physician Network/ Mid-Sussex Medical Center)
TidalHealth Nanticoke Employed Physicians Group
TidalHealth Nanticoke Wellness Centers
TidalHealth Nanticoke Immediate Care
Many providers offer services within TidalHealth Nanticoke. These providers have their own specific financial assistance policies which may or may not follow the TidalHealth Nanticoke policy. This list is updated quarterly.
AI duPont Nemours
Anesthesia Associates
Apogee Medical Group
Arthritis & Osteoporosis Center
Capital Orthopedics Specialists
Cedar Avenue Medical Associates
Chesapeake Orthopedics
DC Medical Services
Dover Behavioral Health
Emergency Management Physician Group
ENT and Allergy Center
Food and Ankle Center of Delaware
Jose Barriocanal, MD
Linda Barriocanal, ARPN
Michael Monroe, MD
Nanticoke Cardiology
Nanticoke ENT
Nanticoke GYN Associates
Nanticoke Surgical Associates
Neurology Center of South Delaware
Peninsula Orthopedics
Peninsula Pathology
Peninsula Plastic Surgery
Peninsula Radiology
Seaford Internal Medicine
Southern Delaware Foot and Ankle
Sunrise Medical Center
Sussex Pain Relief Center
Victorino DeJesus, MD
Vincenzo Scotto, MD
---
Applying for Financial Assistance
Download the financial assistance application, or a paper copy can be mailed upon request, free of charge, by contacting the Patient Financial Services at 302-629-7946. If you need assistance completing this form, please email [email protected] or call 302-629-7946.
Completed applications can be submitted to the Patient Financial Services by mail, fax or in person.
By mail:
TidalHealth Patient Financial Services
801 Middleford Road
Seaford, DE 19973
By fax: 302-628-6363
In person: Patient Financial Services is located at 613 Water Street, Seaford, DE 19973. There is a second location within the hospital at 801 Middleford Road, Seaford, DE 19973. The office is located on the main floor just to the right of the lobby. The phone number for both locations is 302-629-7946.
---
Hospital-Based Price Billing Per Unit Information
For a comprehensive list of charges for each inpatient and outpatient service or item provided by a hospital, visit our Hospital-Based Price Billing Per Unit Information page.