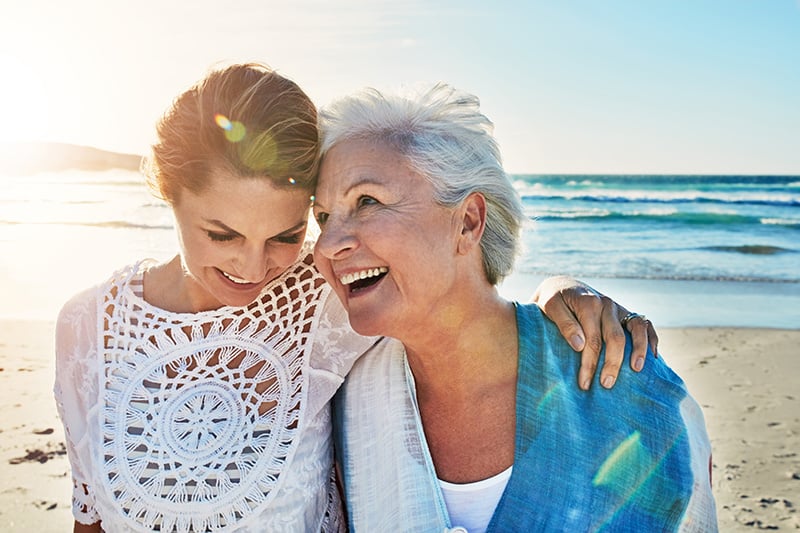 TidalHealth offers the best in medical care to detect and treat breast cancer.
---
Screening
TidalHealth follows NCCN (National Cancer Comprehensive Network) guidelines for breast cancer screening. The NCCN guidelines for average risk women include the following recommendations: 

The NCCN guidelines for average risk women include the following recommendations:
A clinical breast exam every 1-3 years from 25-39 years of age, then annually beginning at age 40.
A woman should begin annual screening mammography at 40 years old.
Consider tomosynthesis/three dimensional mammography (3-D). All screening mammograms at TidalHealth Breast Center are 3-D.
Women with a family history of breast or ovarian cancer should consider and discuss the following with their Primary Care Provider:
Earlier initiation of mammography 
Annual MRI 
Genetic counseling and testing
Other considerations include the following: 
There is no recommendation for an age at which women should stop having mammograms or clinical breast exams. You can consider your overall health status and discuss with your provider when it may be appropriate for you to stop screening.  
You may want to discuss additional screening with your provider if you have ever been told you have dense breasts.
Lie down on your back with a pillow under your right shoulder. 
Use the pads of the three middle fingers on your left hand to examine your right breast. 
Press using light, medium and firm pressure in a circular motion and follow in an up-and-down pattern. 
Feel for changes in your breast, above and below your collarbone and in your armpit area. 
Repeat on your left breast. 
If you notice a change, call your doctor.
Mammograms
TidalHealth offers 3D mammography, also known as digital tomosynthesis, one of the most advanced imaging technologies available for the early detection of breast cancer. This technology uses lower radiation doses, less forceful compression and quicker exam times. 
Breast cancer impacts many women throughout the country, but if detected early, survival rates are about 90% or better. Regular mammograms are recommended for women 40 years of age  and up by the American College of Radiology. Those with a family history of breast cancer may start earlier — 10 years before the age of diagnosis in a first-degree relative, such as a mother or sister. 
---
TidalHealth Breast Center
At the TidalHealth Breast Center, we help people with everything from 3D mammography to breast biopsy procedures to surgical consultations and genetic counseling in one location. 
State-of-the-art technology aids us in early detection, and with all specialists under one roof, the amount of time between exam and results is greatly reduced.
Our weekly Multidisciplinary Breast Conference — the only one of its kind in the area — benefits all our patients diagnosed with breast cancer. Experts from the major cancer disciplines including breast surgeons, radiation oncologists, medical oncologists and reconstructive surgeons, come together to recommend the best care plan for each patient.
Breast patient navigators are there to help every step of the way. Navigators answer questions about your diagnosis, treatments and help schedule appointments.
Kathy Foxwell, BS, RN, CN-BN
Crystal Wilkins, RN

---
Reconstructive Surgery
Oncoplastic surgery, or oncoplasty, is a reconstructive surgery for breast cancer patients with the goal of improving the patient's aesthetic result without compromising cancer treatment. TidalHealth is proud to offer this service through our comprehensive breast program in Delaware.
30265 Commerce Drive
Suite 103
Millsboro, DE 19966
302-990-3300