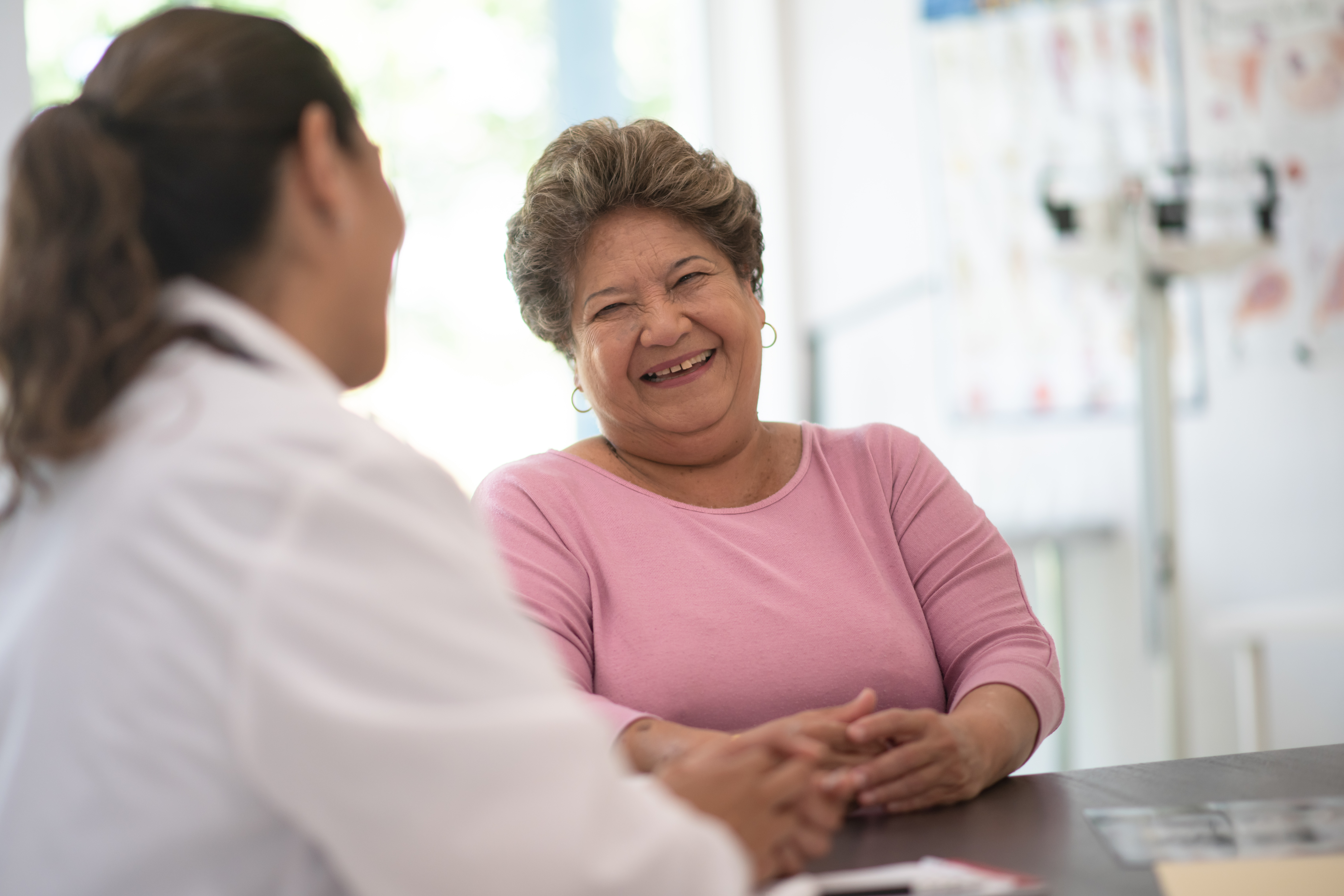 At TidalHealth you are never alone; we help you navigate your diagnosis.
---
Getting Started
At the first visit, you will meet with one or more of our specialists who will examine you after reviewing your x-rays. A recommendation will be made for diagnostic procedures or other types of follow-up.
Our patients have access to a cancer care nurse navigator and a cancer care coordinator who assist patients and their families through the cancer journey. From answering questions about diagnosis and treatments to scheduling appointments, they are there to help.
When it comes to treatment, surgeons, radiation oncologists and medical oncologists work together to create a plan unique to each patient. This team approach means everyone receives diagnosis and care as quickly as possible in collaboration with experts from a variety of specialties.
Our care continues into survivorship, with cancer survivors welcomed into our free programs including support groups, classes and celebrations.
---
Preparing for Your First Visit
We want to make your first visit as stress-free as possible. Please give us a call if you have any questions or concerns. Here is a list that can help prepare you for your first appointment. 
Log on to Your Online Medical Record
Having access to your online medical record helps you keep track of your test results and appointments. Learn about MyChart.

What to Bring
You will need to bring the following items to your first visit:
One form of valid photo identification (driver's license, state ID, military ID or passport)
Current insurance card(s)
A list of your current physicians with addresses and phone numbers
A detailed list of your medications (prescribed, over-the-counter and herbals) including:

Why you take them
Dose amount
How often you take them

Your pharmacy's contact information
A list of your allergies
Medical Power of Attorney and Living Will, if completed
Any additional information your care team member asked you to bring
You may need to bring other items but we will let you know ahead of time. You may get a packet in the mail that includes a medical history form and other items. Please fill this out in advance and bring with you, along with anything else your care team requested.
Check Insurance Coverage
View our list of accepted health insurance plans to see if you are covered. If you do not have insurance or need financial assistance, we can help. You can find out about participating providers and financial assistance by visiting our Billing page.
---
What To Expect When You Get Here
When you arrive, please enter through the TidalHealth Richard A. Henson Cancer Institute entrance, accessible via the corner of Route 13 (S. Salisbury Blvd.) and E. Vine St.
Please call 410-912-6363, ext. 3190 for parking assistance and instructions.
Once inside the TidalHealth Richard A. Henson Cancer Institute, check in at the front desk and we'll let you know which way to go. If you have an appointment at TidalHealth Hematology & Oncology, please take the lobby elevator to the third floor. If your appointment is at our Thoracic Oncology Clinic, Palliative Care Clinic, Gynecologic Oncology Clinic, Liver & Hepatobiliary Program, or Fittings by Michele services, please take the elevator to the second floor.
When you arrive, please use the main entrance to the TidalHealth Allen Cancer Center.  
Free parking is located throughout the health campus, but the parking garage is the closest to the cancer center.