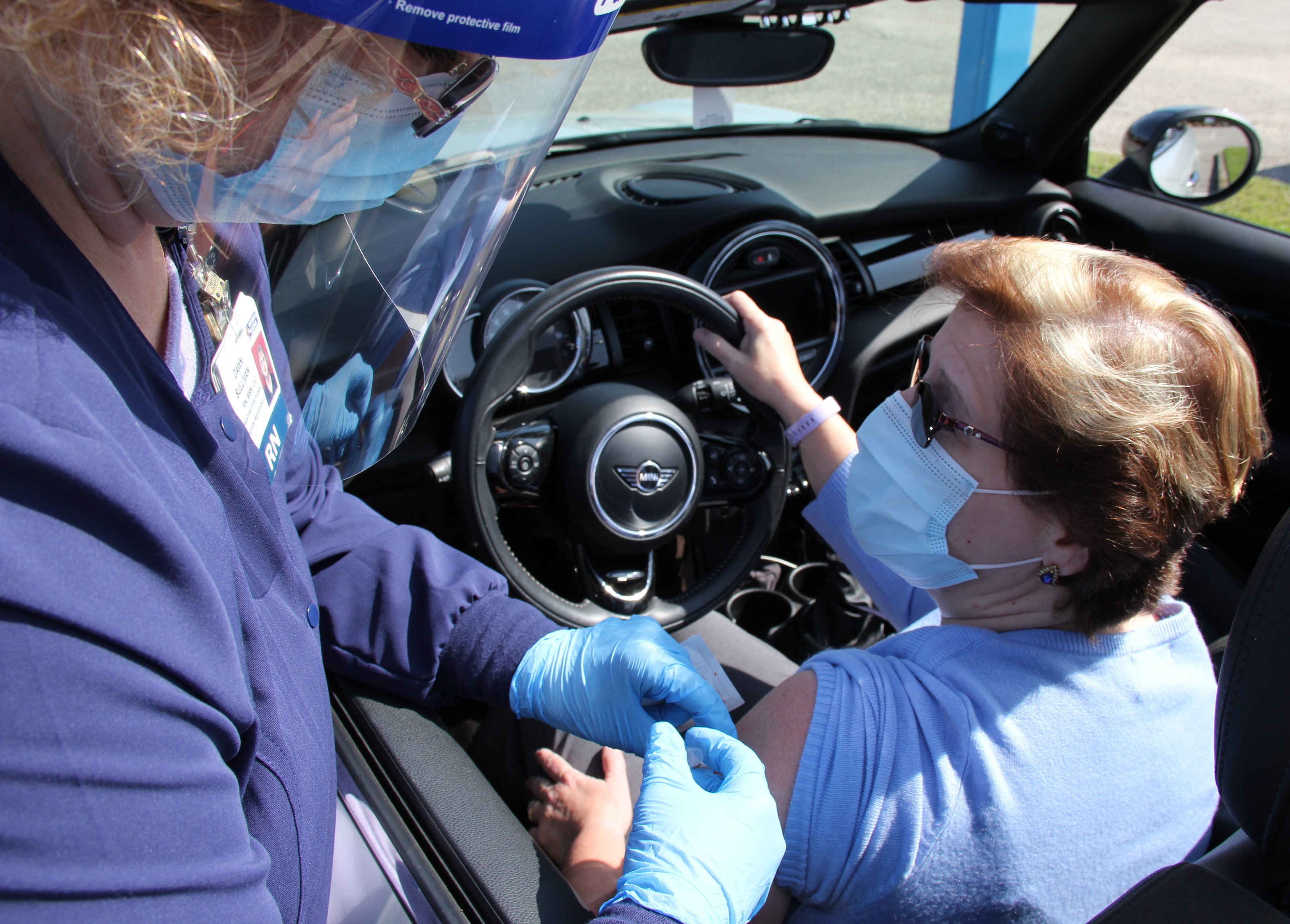 Flu Vaccinations
A person's best shot at avoiding the flu this season is to be vaccinated against it.  Flu vaccinations are encouraged for anyone over the age of 6 months, but especially for people over the age of 65, people with heart or lung disorders, immunosuppressant diseases or diabetes. TidalHealth offers residents of the Delmarva Peninsula multiple options and opportunities at nearly 30 locations where they can receive their seasonal flu shots. High-dose "senior shots" are only given at doctor's offices and pharmacies. At our drive-thru clinics and wellness van stops, a quadrivalent (four-strain) flu shot is offered
Drive-Thru Flu Clinics
Our Drive-Thru Flu Clinics are free of charge and open to anyone ages 13 and up (under age 18 must bring a parent/guardian to sign consent). Wear a short-sleeved shirt or something that will allow our nurses to easily access your upper arm. A doctor's order is not necessary. The shot given at our Drive-Thru is a quadrivalent flu vaccine. High-dose "senior" flu shots are not offered at these events - please see your primary care provider or pharmacist to see if you should get one.
Georgetown: Saturday, October 1, 2022, 8 am to noon, Delaware Technical Community College Owens Campus. Free. CANCELLED due to inclement weather
Salisbury: Friday, October 7, 2022, 8 am to 6 pm, Arthur W. Perdue (Shorebirds) Stadium at the intersection of Route 50 and Hobbs Rd. Free.
Crisfield: Saturday, October 15, 2022, 8 am to noon, TidalHealth McCready Pavilion (former McCready Memorial Hospital). Free.
Other ways to get your shot:
TidalHealth HomeScripts Pharmacy, Ocean Pines - Monday – Friday: 8:00am to 6:00pm, Saturday: 9:00am to 3:00pm, 410-543-4769.
Or call for an appointment at one of our Primary Care offices:
Maryland:
Delaware:
Walk-in, TidalHealth Immediate Care: