Posted In Health Tips on February 13, 2023
Image: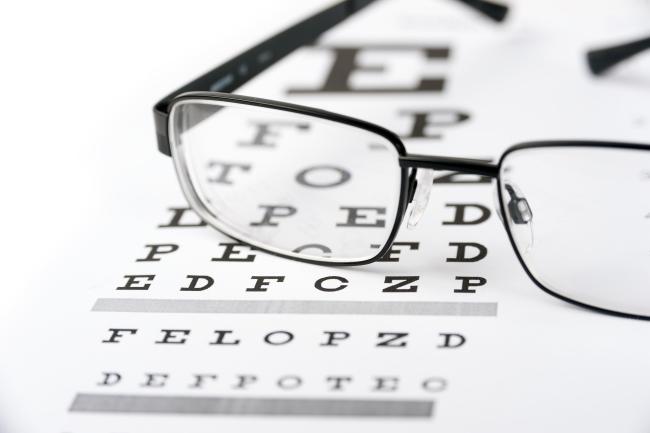 February is National Age-Related Macular Degeneration (AMD) and Low Vision Awareness Month. Low vision affects millions of Americans, including many older adults. AMD is the leading cause of vision loss in U.S. adults over age 50 according to the American Optometric Association. It occurs due to the deterioration of the eye's macula, which is a small area of the retina responsible for central vision and the ability to see fine details and color. AMD may develop slowly with no early symptoms and go unnoticed until vision is severely impaired. It may result in rapid and severe vision loss if not treated.
The cause of AMD is not known. People with AMD may experience blind spots, blurriness, gray spots, wavy lines, and other distortions of central vision until eventually central vision is lost. It can't be fixed with eyeglasses, contact lenses, medications, or surgery. However, vision aids and low vision therapy can help people with AMD live independent lives by maximizing their remaining vision or learning alternate ways to do everyday activities. 
AMD rarely causes total blindness, since peripheral vision can usually still be used to see to the side. However, quality of life is affected. Low vision can make it hard to perform everyday activities such as reading, shopping, cooking, writing, driving, seeing faces, watching television, and interacting with phones and computers. Understanding your risk for AMD and getting regular eye exams can help in early detection and may prevent further vision loss.
Know your risk
You may be at risk of developing AMD if you:  
Have a family history of AMD 
Smoke cigarettes
Are overweight or obese
Have high blood pressure
Have high cholesterol
Reduce your risk
Lowering your risk of macular degeneration requires practicing healthy daily lifestyle habits
Don't smoke. Smoking also increases the speed at which the disease worsens
Eat a nutritious diet. Eat foods such as fish that is high in omega-3 fatty acids (salmon, sardines, mackerel, herring and albacore tuna); citrus fruits; green, leafy vegetables (kale, spinach and collard greens); corn; broccoli; squash; and black-eyed peas.
Exercise. Maintain a healthy weight.
Maintain healthy blood pressure and cholesterol levels.
Protect your eyes from the sun. Wear UV sunglasses and a wide-brimmed hat.
Know when to seek help
Symptoms of AMD may include:
Need for brighter light when reading
Increased blurriness of printed words
Decrease in the brightness of perceived colors
A blurred spot in the center of the field of vision
Abrupt decline in central vision
Visual distortions, such as straight lines appearing wavy, or objects appearing larger or smaller than they are
If you notice problems with your eyesight or have eye discomfort, see an ophthalmologist right away. Early diagnosis enables timely treatment which can preserve vision.