Posted on April 01, 2021
Image: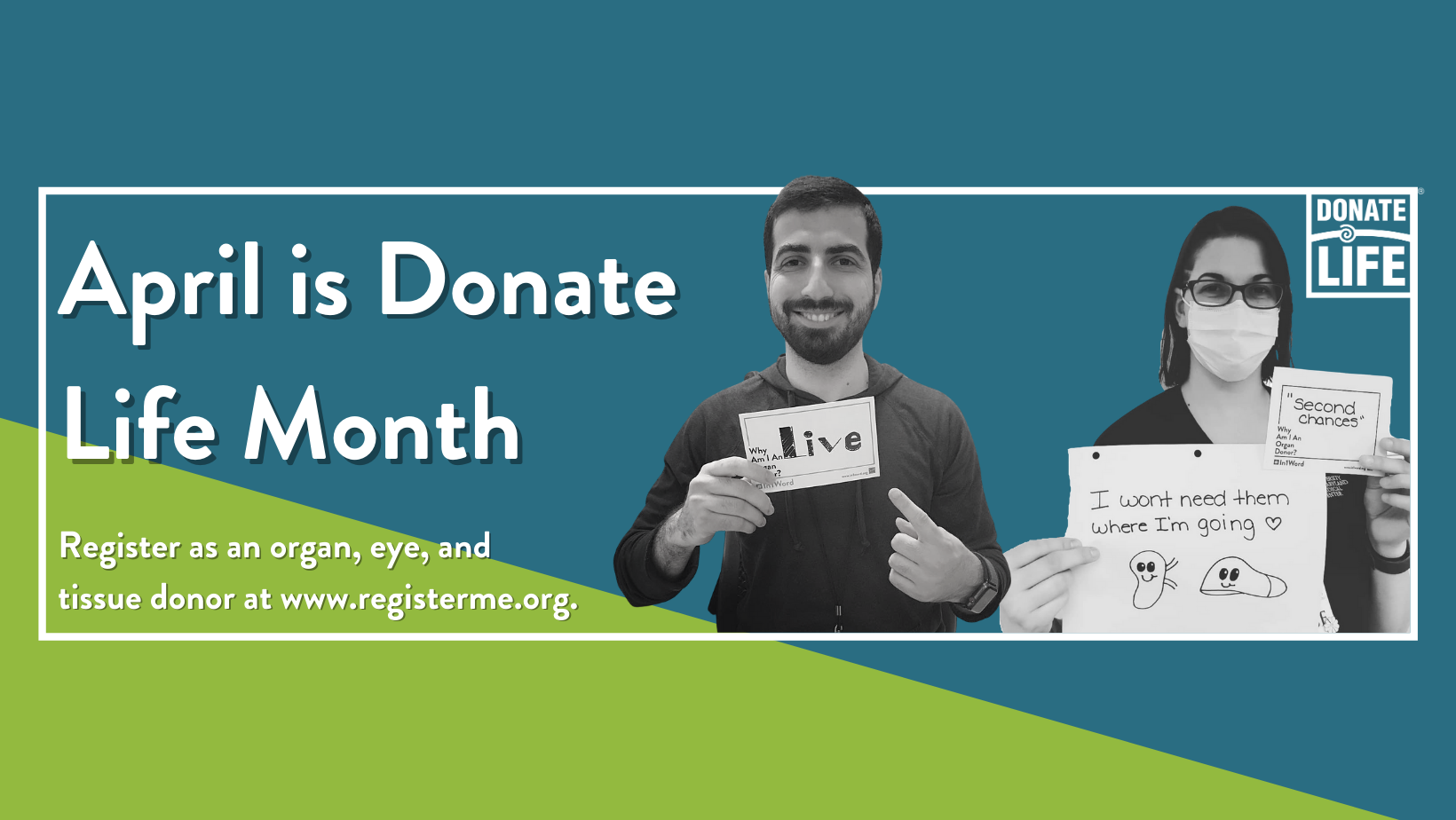 TidalHealth Peninsula Regional and the Eastern Shore region was the Living Legacy's highest performing region in Maryland for referral data in 2020. To date, 245 recipients have received an organ from a TidalHealh donor.
Did you know that on average, Marylanders are twelve times more likely to need an organ transplant than to become a deceased organ donor? Every 10 minutes another name is added to the national organ transplant waiting list. While 90% of Americans say they support donation, but only 30% know the essential steps to take to be a donor.
Want to learn more about organ, eye, and tissue donation? Visit the links below.
How Does Donation Work?
Click here to learn about the donation process.
What Organs and Tissues Can Be Donated?
Click here for the full list.
What is an Organ Procurement Organization (OPO)?
An organ procurement organization (OPO) is a non-profit organization that is responsible for the evaluation and procurement of deceased-donor organs for organ transplantation. OPOs are also responsible for educating the public to increase awareness of and participation in the organ donation process.
Still Have Questions?
Click here for frequently asked questions.