Posted In New Providers on February 23, 2023
Image: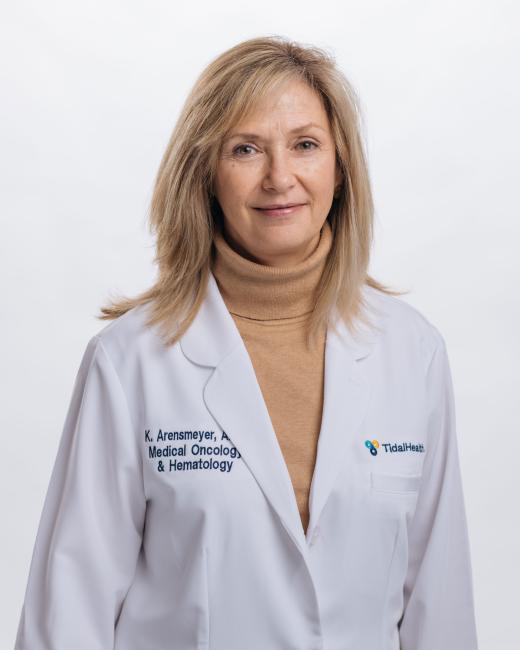 TidalHealth is pleased to welcome Katherine (Katie) Arensmeyer, CRNP, to TidalHealth Medical Oncology and Hematology in Salisbury, Md.
Arensmeyer received her Master of Science in Nursing from the University of Pennsylvania and Wilkes University, both in Pennsylvania.
Arensmeyer has 14 years of experience as an oncology nurse practitioner in private practice, inpatient and outpatient infusion and hospice settings.
When she isn't treating patients, Arensmeyer enjoys going to the beach with her husband and their dog, Bella, reading and being part of a book club. They have two grown children whom they enjoy doing family hikes and day trips with when they visit.
A physician referral is required, so talk to your primary care physician if you'd like to schedule an appointment.