Posted on January 14, 2022
Image: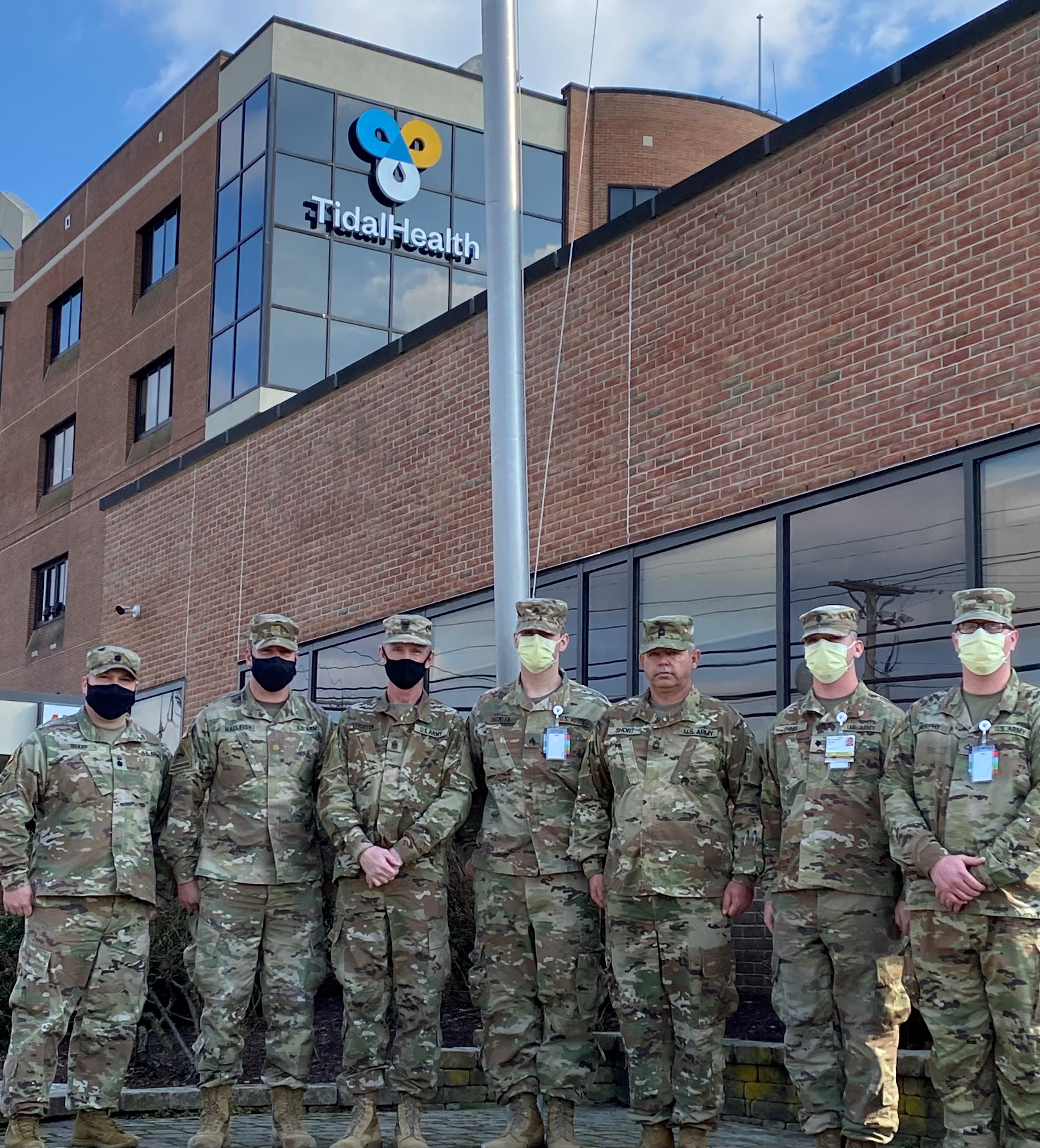 We've expressed how honored we are to have the six members of the Delaware National Guard and their "boots on the ground" inside TidalHealth Nanticoke shouldering the load with us and helping to reduce the stress for our healthcare team in Seaford.
Friday, it was a great privilege for our TidalHealth Nanticoke and healthcare team to be the backdrop for an incredibly special day in the life of the Guardsman leading the men and the mission at our hospital.
Kim Short was promoted to Master Sergeant from Sergeant First Class in the Delaware National Guard under the flagpole at TidalHealth Nanticoke that was proudly flying the Stars and Stripes.  MSG Short, a 29-year veteran of the Delaware National Guard, is the Site Lead for the deployment of the six soldiers at our Seaford Hospital.
Master Sergeant Short has also been deployed overseas to Iraq and Afghanistan during his years in the Guard. He's a Delaware native, along with his wife, Ann, who proudly pinned the new rank on her husband's chest.
MSG Short, the Maintenance Supervisor of the 262 CRCO Company out of Dagsboro, was also generous in his comments about our TidalHealth Nanticoke team. "There has been a great outpouring of passion and support for our team, and nothing means more to a soldier than to receive that respect and to feel wanted on their deployment," he said. ""We have all been made to feel like family by the TidalHealth Nanticoke team."
Congratulations, Master Sergeant Short, and again, our sincere thanks to you and your men for standing guard with us in the COVID battle.