Posted In Health News & Studies on August 09, 2021
Image: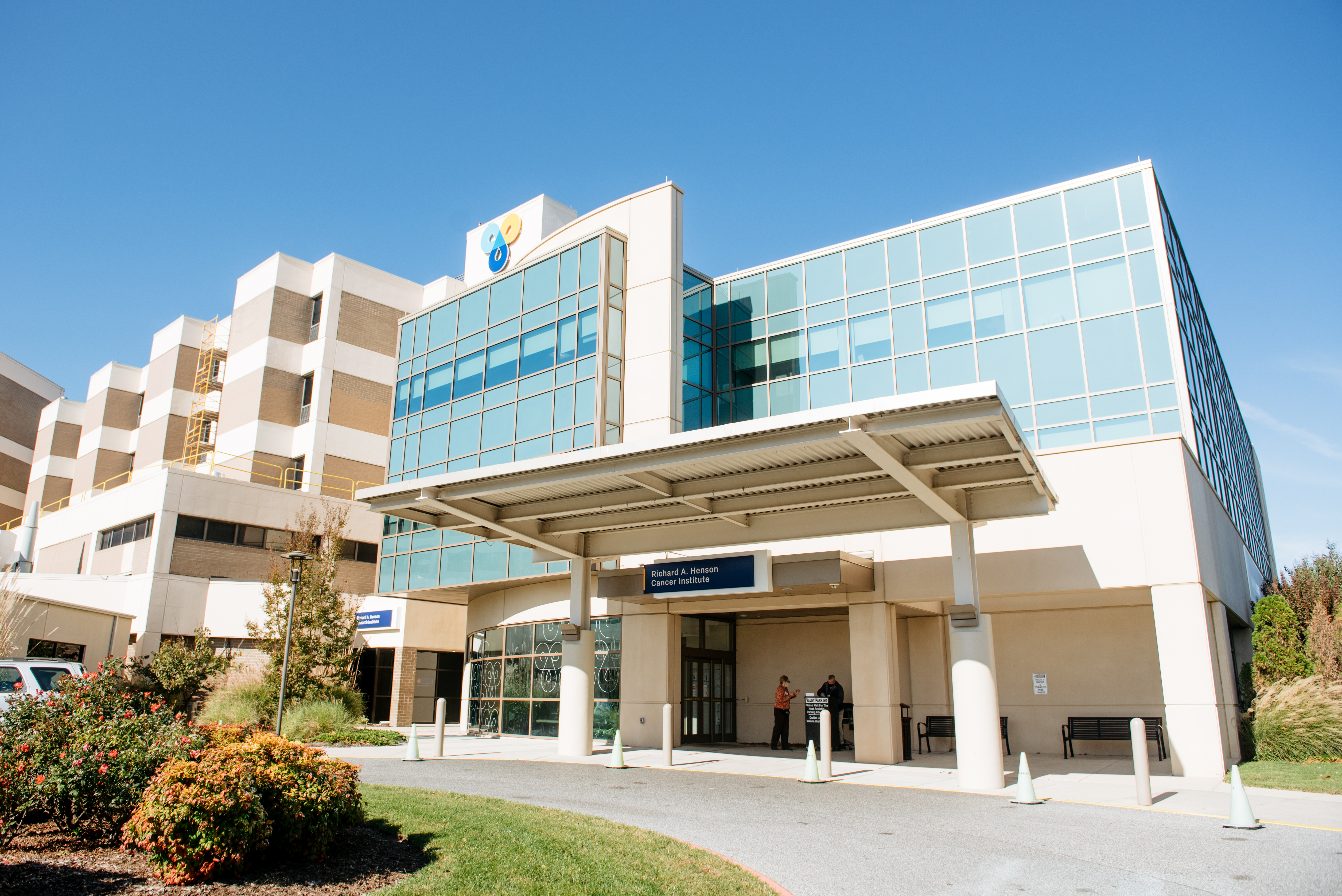 In late 2020, at the height of the COVID-19 pandemic, TidalHealth's Richard A. Henson Research Institute was asked to participate in a clinical trial of a new treatment for the virus. After significant medical review by TidalHealth's pulmonary experts, the team agreed to support the trial. Ultimately, TidalHealth provided 40 percent of the data for the study, and now that the results are being analyzed, it appears that the treatment may be quite successful, and may have even helped COVID-19 patients in our community survive. 
"TidalHealth Peninsula Regional enrolled 49 patients over a two-month period. They were all significantly ill with COVID-19-induced respiratory distress," said Robert Joyner, Robert L. Joyner, Jr, PhD, RRT, RRT-ACCS, FAARC, Director of the TidalHealth Richard A. Henson Research Institute. "Patients who received study drug plus standard of care were treated daily for 5 days or until they were discharged from the hospital, and importantly, not a single person enrolled on the study at TidalHealth Peninsula Regional died from COVID-19." 
Partner Therapeutics, Inc. created the protocol to deliver inhaled Leukine in their iLeukPulm clinical trial. The SARS-CoV-2 virus that causes COVID-19 disease produces respiratory failure by destroying lung tissue through excessive inflammation and damage to the normal lung immune response. Leukine has the potential to limit destruction of lung cells and restore normal function in the damaged alveoli.  
The first official analysis of the data shows that inhaled Leukine added to standard of care improved oxygenation significantly over standard of care alone. "The current theory is that Leukine limits the destruction of lung cells and restores normal immune function in the lungs," Dr. Joyner explained. 
TidalHealth's research team overcame unusual hurdles to bring the treatment to patients. For example, a handwritten signature is required for patients to participate in clinical trials, but pen and paper were not permitted to leave the room of a patient with COVID-19 at the time. A secure, HIPAA-compliant procedure to transmit a photo of the signed document had to be developed. In addition, the iLeukPulm drug needed to be prepared in a sterile environment and then transported to the patient's room for delivery by a respiratory therapist, while remaining perfectly sterile. The processes TidalHealth created to ensure safety were shared by Partner Therapeutics on a national basis to other participating hospitals.  
"To offer the iLeukPulm clinical trial at TidalHealth Peninsula Regional, a high level of interprofessional collaboration across many clinical departments had to be achieved. This was a magnitude of cooperation that had never been attempted by the Research Institute in the past," Dr. Joyner said. "It included Respiratory Therapy, Nursing, Pharmacy, Information Services among many others. We are thankful to all of the staff who participated, as well as our patients who agreed to be part of the trial to help future patients." 
More information on the clinical trial can be found at the National Institute of Health's clinical trials website, at https://www.clinicaltrials.gov/ct2/show/NCT04411680, published in the medical journal Future Science at https://www.futuremedicine.com/doi/10.2217/imt-2021-0119 at the Partner Therapeutics website, partnertx.com. 
For more information about TidalHealth clinical trials, please visit https://www.tidalhealth.org/medical-care/services/research.