Posted In Graduate Medical Education Program on January 13, 2023
Image: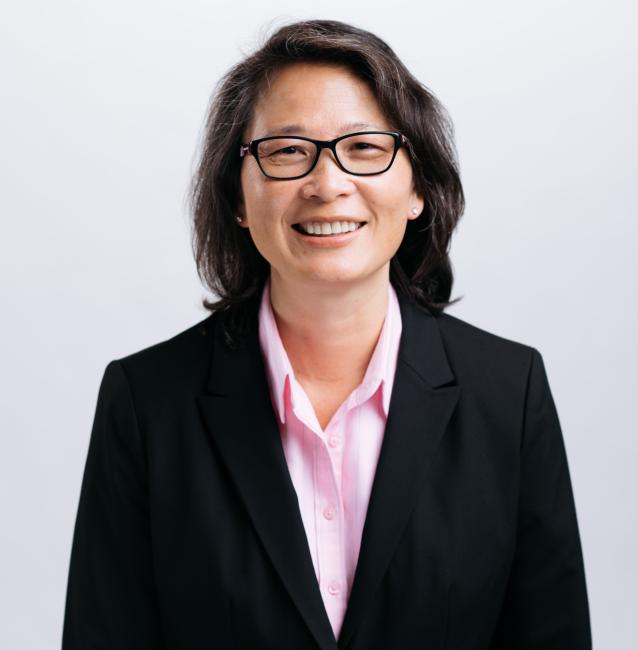 Steve, Leonard, Ph.D., MBA, FACHE, President/CEO of TidalHealth has announced Simona Eng, DO, FACOI, SFHM was recently appointed the Designated Institutional Official (DIO) and Chairperson of the Graduate Medical Education Committee at TidalHealth.
In her role as DIO, Dr. Eng provides oversight and leadership to all graduate medical education (GME) programs at TidalHealth. She is instrumental in the health system's forward progression of its robust GME programs and the development of future programs designed to further the education and skills of the next generation of physicians.
"Dr. Eng will provide excellent stewardship and overall supervision of our GME program, its requirements and its students," said Dr. Leonard. "She, for more than 20 years, has proven herself to be not only a skilled and compassionate doctor but a dedicated and focused leader who has always advanced programs and services that are in the best interest of all people on the Delmarva Peninsula."   
To be eligible to participate with the Accreditation Council for Graduate Medical Education (ACGME), TidalHealth is required to have a DIO to work in collaboration with the Graduated Medical Education Committee to ensure the successful operation of the program to standards established by the ACGME.
Under Dr. Eng's leadership, TidalHealth was recently named a Core Clinical Campus, and will soon welcome eight students from Rowan University and the Philadelphia College of Osteopathic Medicine who will spend their entire third year of medical school caring for patients while being mentored by TidalHealth physicians.
TidalHealth also currently has ten physicians enrolled in an internal medicine residency GME program. They are about to enter their second year of working at TidalHealth and seeing patients in the community. Later this spring, a similar surgical residency will launch with six doctors arriving at TidalHealth Peninsula Regional in Salisbury, Md. and TidalHealth Nanticoke in Seaford, Del. to further their education in the specialty.
A resident doctor is a doctor in training who is taking part in a GME program. They have already graduated medical school as an MD or a DO, but cannot practice independently until the completion of their residency under the watchful eye of skilled and board-certified physicians in various specialties who continue to support their medical education journey.
"We are creating a pipeline of competent, capable and compassionate physicians to address the ongoing national shortage of medical providers," said Dr. Eng. "Having these residents and fellows train in our health system increases the likelihood that they will someday practice medicine in our communities, contribute to scholarly advancements in our Richard A. Henson Research Institute and expand community health programs designed to improve care and access to care for everyone."
Dr. Eng received her medical degree from the Philadelphia College of Osteopathic Medicine. She has been an internal medicine hospitalist at TidalHealth since 2001 and Medical Director of the hospitalist program since 2003. Dr. Eng is also a former President of the Medical Staff, the first female physician to hold that title at TidalHealth in its 125-year history.