Posted on January 26, 2022
Image: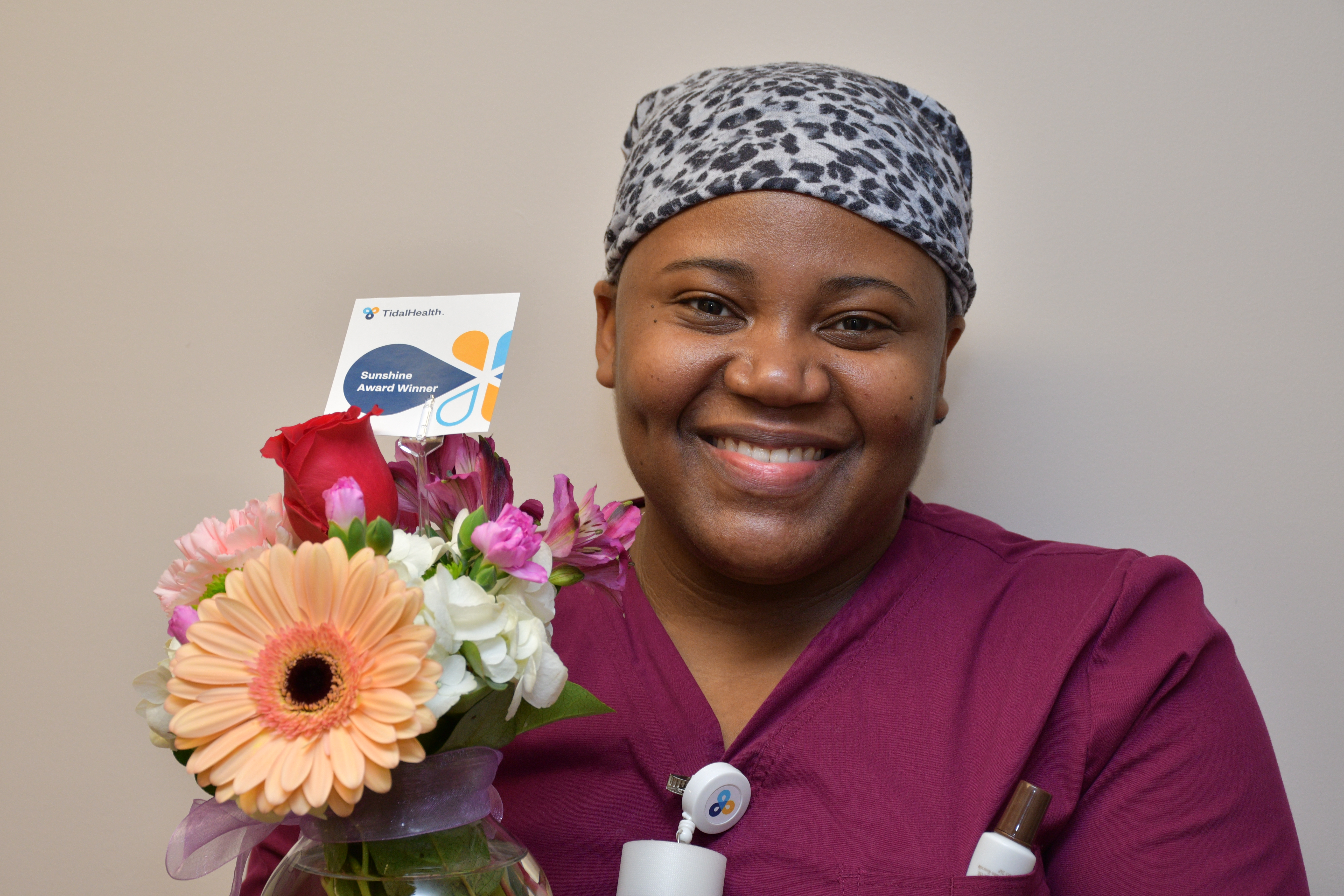 TidalHealth Peninsula Regional recently honored certified nursing assistant (CNA) Georgia "Gia" Bruce with the Sunshine Award for Outstanding CNAs, PCAs and PCTs.
Bruce works on patient care unit 5 South at the Salisbury hospital. She was recognized after a coworker nominated her for extraordinary compassion to a female patient who was recovering from a violent assault.
"Gia was an angel. In these delicate situations, it is so vital to provide patients a safe environment conducive to healing. Gia did everything she could think of that would support this patient in recovering emotionally and physically. I definitely believe that God placed her in the right place at the right time to help this woman through a very dark and scary time," wrote the nominator.
It was also written in the nomination that this is just one of many examples of CNA Bruce's above and beyond dedication to her patients, and always with a positive attitude, compassionate heart, and tireless work ethic.
Bruce mentioned during the presentation of the award that she was a patient at TidalHealth Peninsula Regional in 2018, and she models the care she provides after the care provided to her by her CNA during her inpatient stay. 
Gia Bruce was honored in a ceremony before her coworkers and presented with fresh flowers, a pin and a certificate recognizing her exceptional care.