Posted on November 20, 2020
Image: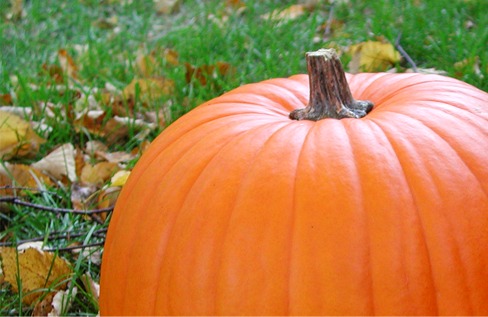 Pumpkins are loaded with a variety of nutrients, fiber, vitamins, minerals and antioxidants that provide a wealth of health benefits.  
Pumpkin's orange coloring comes from beta-carotene, which is converted to vitamin A in the body. Vitamin A is essential for eye health and aids vision, especially in dim light. 
Pumpkin contains lutein and zeaxanthin, two antioxidants that are thought to help prevent cataracts and may even slow the development of macular degeneration, both of which become more common with age.
Pumpkin can help boost your immune system since it contains a large amount of vitamins A, C, E, Iron, and Folate. Vitamin C increases white blood production and helps your immune system work effectively against infections. Vitamin E, Iron, and Folate are important vitamins that aid in healing and hemoglobin production.
Pumpkin's large shot of vitamin A helps your body fight infections, viruses and infectious diseases. Plus, pumpkin is packed with nearly 20 percent of the recommended amount of daily vitamin C, which may help you recover from colds faster.
Pumpkin is rich in fiber, which slows digestion. There's seven grams of fiber in a cup of canned pumpkin, which can help you feel fuller longer.
Pumpkin is packed with nutrients and yet has under 50 calories per cup. It is a good source of fiber, which helps suppress your appetite, and thus promotes weight loss.
Pumpkin contains vitamins C and E, as well as lutein and zeaxanthin, which can help keep your skin strong and healthy. Pumpkin is chock full of enzymes and alpha hydroxy acids that improve the way your skin looks and feels. Vitamins C and A soften the skin and boost collagen production that can help prevent signs of aging.
Pumpkin is also rich in a carotenoid that can reduce inflammation and swelling which has been linked to a reduction in the symptoms and risk of arthritis.
Pumpkins contain compounds that are linked to lower risks of stomach, throat, pancreas and breast cancers. Vitamins A and C are antioxidants that can also aid your body's defenses against cancer.
Pumpkin is a good source of potassium, vitamin C, fiber and antioxidants, which have heart health benefits. A potassium-rich diet can help reduce high blood pressure and has also been associated with a lower risk of strokes.
Incorporate pumpkin into your diet today to reap its health benefits. Pumpkin is very versatile and can be added to your diet in many ways, such as a dessert, soup, dip, pancakes, bread, and drinks. 
Try this two-ingredient pumpkin cookie recipe that is low cost, low fat, and simple to make and serve. Plus it will also fill your kitchen with the wonderful scent of the season!
Ingredients
1 (18.25 ounce) package spice cake mix
1 (15 ounce) can pumpkin (not pie filling)
Options
- Add 1/2 cup chocolate chips and/or chopped nuts.
- Use chocolate cake mix or carrot cake mix instead of the spice cake mix.
Directions
1. Line or spray a baking sheet.
2. In a large bowl, mix all the ingredients together. Batter will be thick.
3. Drop batter (rounded tablespoon) about 2 inches apart on the baking sheet.
4. Bake at 350 degrees for 8-12 minutes until edges start to golden or are firm. (bake longer for a drier cookie, less for a chewy cookie)
5. Cool and serve, or store in the refrigerator.