Posted In New Providers on September 21, 2022
Image: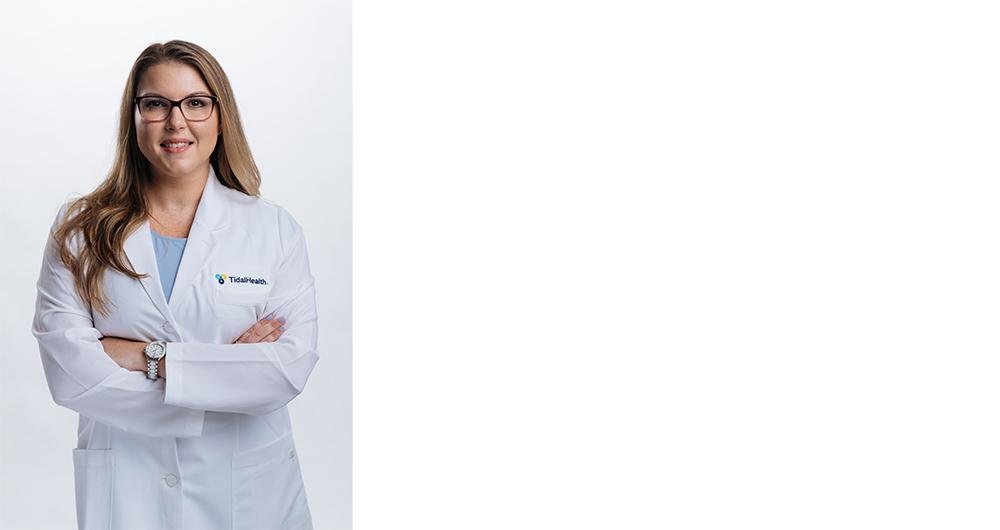 TidalHealth is pleased to welcome Holly Schreiber, CRNP, to TidalHealth Cardiovascular Surgery after earning her Master of Science in Nursing and Family Nurse Practitioner degree from Chamberlain University in 2020.
Holly, an Eastern Shore native, has been working at TidalHealth Peninsula Regional since she graduated nursing school in 2010 and has been involved with cardiovascular surgery in some capacity ever since. She began her nursing career on 3 Layfield, the cardiothoracic post-operative floor, and then worked on the Heart Team in the operating room.
When Holly is not treating patients, she enjoys spending time with her husband, son and their dog, Raven, on their weekend adventures, which include going to the gym, the beach, football and boating trips to Florida.
Holly will see patients at TidalHealth Cardiovascular Surgery in Millsboro, Del. To refer a patient, call 302-297-2598.