Posted on May 10, 2021
Image: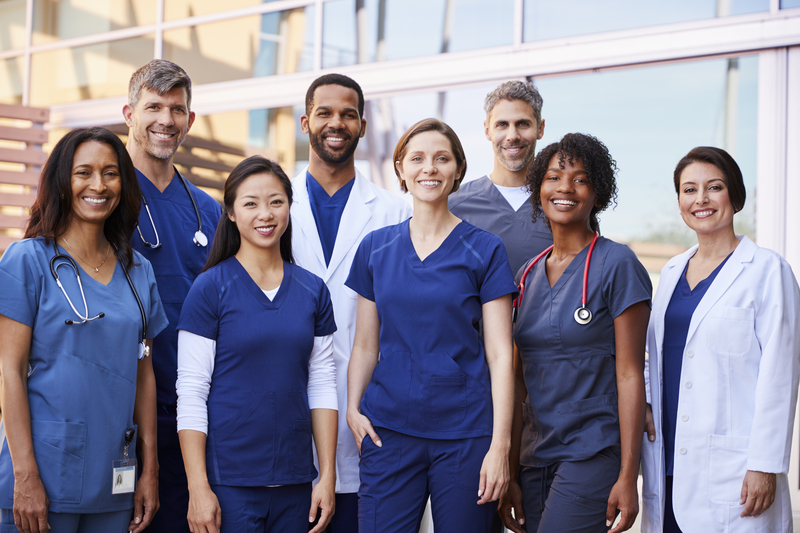 National Nursing Week began May 6 and concludes on May 12th, Florence Nightingale's birthday. At the end of the 19th century, Florence Nightingale used strict hand-washing and hygiene practices while caring for wounded soldiers in the Crimean War. She and her helpers reduced the death rate from 42% to 2%. She went on to train the first nurses and ushered in nursing as we know it today. 
With over 3 million working nurses in the US today, nurses make up the highest percentage of the US healthcare workforce. Nurses are usually the first and last persons a patient sees during a hospital visit, but the majority of registered nurses practice elsewhere, such as at nursing homes, doctor's offices, other medical facilities, or on home visits. They work across communities in caring for others' health.
Nurses and medical professionals have been on the frontline of the pandemic and have worked tirelessly to ensure essential services continue to run. This has involved long hours and adapting to ever-changing situations, both of which can place a significant strain on physical and mental health as well as on that of their families. A special day and week to honor nurses is not enough to honor their efforts to provide outstanding healthcare in the most challenging of circumstances. That's why the American Nurses Association (ANA) has announced that this year, May will be a month-long celebration in honor of nurses.
So be sure to take the time this month, and especially on May 6th, National Nurses Day, to recognize the amazing contributions nurses make every day in our lives. Show your appreciation for their important work by thanking the nurses in your life. A simple "thank you for all you do" could make a nurse's day by showing that you notice their hard work. Here are some other recognition ideas:
Get the whole family involved in creating a personal 'thank you' note
Provide a gift card to a local restaurant that offers curbside pickup
Give a local grocery store gift card, especially from a one that makes contact-free home deliveries. 
Bring a box of donuts with a note "'Donut' you know how much you are appreciated!"
And if you are fortunate enough to have a nurse in your neighborhood, give him/her an IOU for a home cooked meal or for some of their chores, such as lawn mowing.
Nurses are amazing, especially for their caring hearts and helping hands. Take time to recognize them.