Posted In Awards and Recognition on November 11, 2022
Image: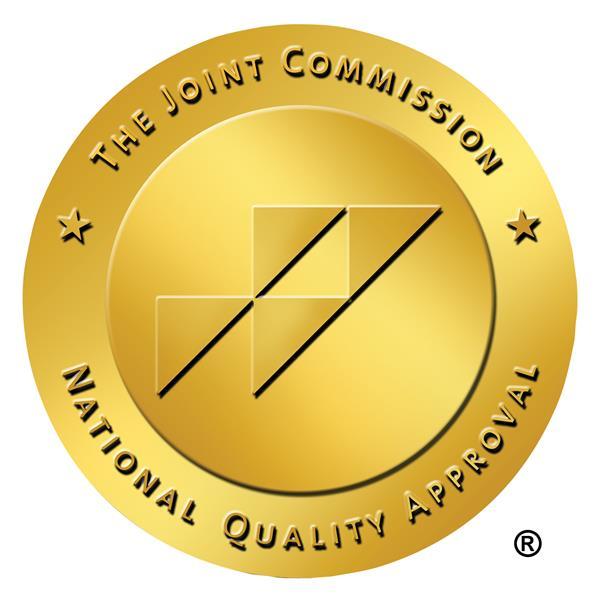 TidalHealth Peninsula Regional has earned The Joint Commission's Gold Seal of Approval® for Hospital Accreditation by demonstrating continuous compliance with its performance standards. The Gold Seal is a symbol of quality that reflects a healthcare organization's commitment to providing safe and quality patient care and is valid for the next 36 months.
Additionally, earning Gold Seal Accreditation in the 2022 review were the following TidalHealth locations and services within the health system: TidalHealth FamilyLab, located in Princess Anne, TidalHealth FamilyLab located on Milford Street, Richard A. Henson Cancer Institute, TidalHealth McCready Pavilion, TidalHealth Breast Center, TidalHealth Millsboro Pavilion, TidalHealth Ocean Pines Campus and TidalHealth Cardiovascular, Pulmonary Rehabilitation & Preventive Cardiology.
TidalHealth underwent a rigorous, unannounced onsite review on Aug. 2 – Aug. 5, 2022. During the visit, a team of Joint Commission reviewers evaluated compliance with hospital, laboratory and ambulatory office standards spanning several areas including emergency management, environment of care, infection prevention and control, leadership, medication management, and rights and responsibilities of the individual.
The Joint Commission's standards are developed in consultation with healthcare experts and providers, measurement experts and patients. They are informed by scientific literature and expert consensus to help healthcare organizations measure, assess and improve performance. The surveyors also conducted onsite observations and interviews.
"As a private accreditor, The Joint Commission surveys healthcare organizations to protect the public by identifying deficiencies in care and working with those organizations to correct them as quickly and sustainably as possible," says Mark Pelletier, RN, MS, Chief Operating Officer, Accreditation and Certification Operations, and Chief Nursing Executive, The Joint Commission. "We commend TidalHealth for its continuous quality improvement efforts in patient safety and quality of care."
"TidalHealth is pleased to again receive accreditation from The Joint Commission, the premier healthcare quality improvement and accrediting body in the nation," added Steve Leonard, Ph.D., MBA, FACHE, President/CEO. "Team members from across the organization and throughout our network of labs, health campuses and pavilions, specialty offices and family medicine practices continue to work together to enhance, develop and implement approaches that are improving care for people on the Delmarva Peninsula."
This year, TidalHealth Peninsula Regional was also ranked as the fifth best hospital in Maryland, and named a Best Regional Hospital for the Eastern Shore by U.S. News and World Report. Its team was recognized as high performing in stroke care, the treatment of pneumonia, lung cancer surgery, knee replacement, hip replacement, kidney failure, heart failure, the treatment of heart attack, diabetes, colon cancer surgery, and for the care of chronic obstructive pulmonary disease (COPD).
In the 2023 Healthgrades Star Report released in October, TidalHealth Peninsula Regional was named one of America's 50 Best Hospitals and for Vascular Surgery for a ninth consecutive year. The Salisbury, Md. hospital was also five-star rated by Healthgrades in treatment of pneumonia, carotid procedures, hip fracture treatment, repair of abdominal aorta, peripheral vascular bypass, Upper GI surgery and for C-section and vaginal delivery.
For more information, please visit jointcommission.org.