Posted on November 13, 2020
Image: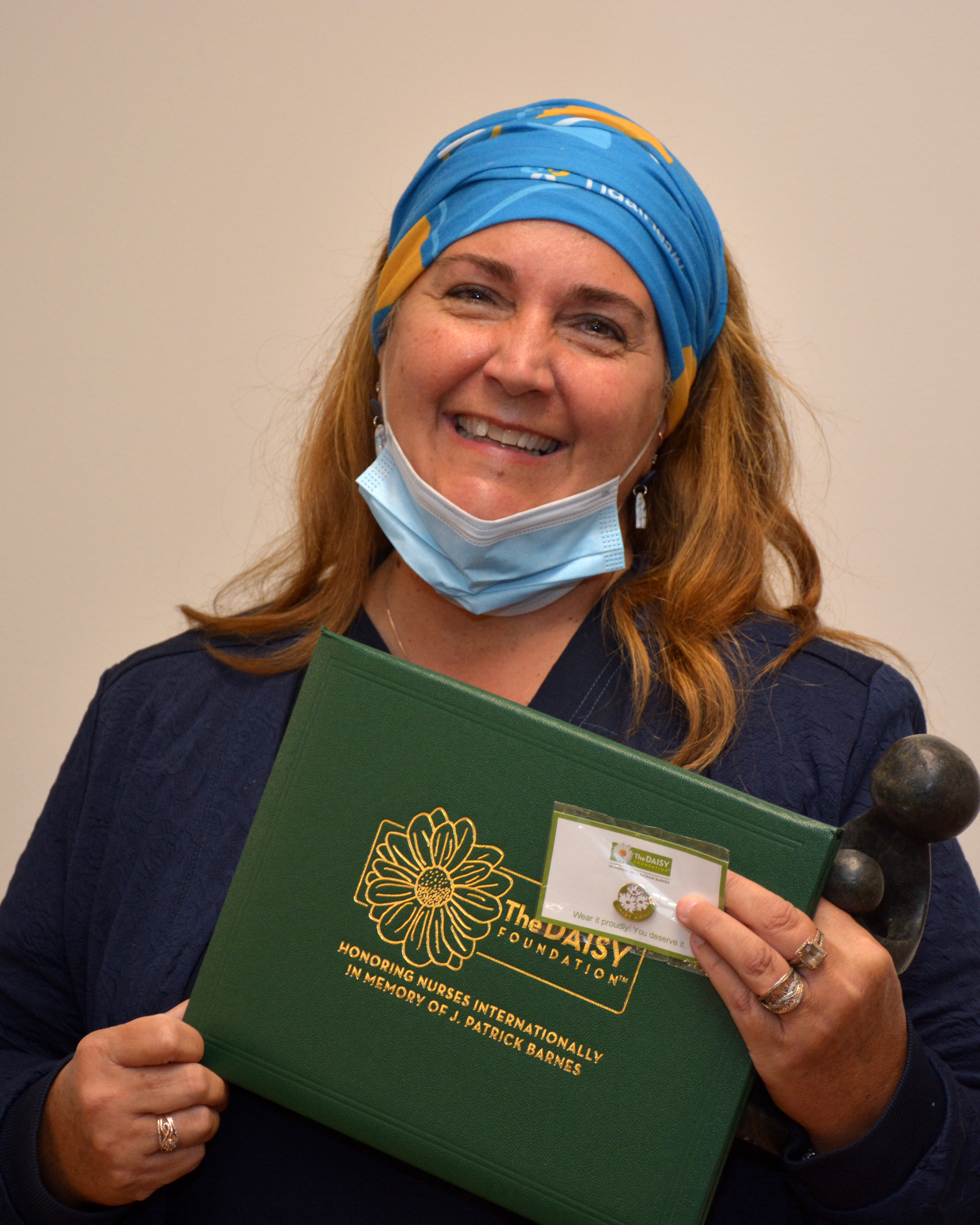 Congratulations to Laurel Figgs, RN, of the Mother-Baby Unit, who was October's Daisy Award winner. Her nominator said:

"My husband and I stayed on the Mother-Baby unit with our daughter (whom we are adopting). The hospitalization was overwhelming and we got a lot of unexpected news about the baby's stay and health. Maybe it was because we were so far away from home (IL) or maybe because we were just overwhelmed by being new parents, but when Laurel walked into our room and our lives we felt so much better. The extra loving kindness Laurel showed not only to our daughter but to us is something that we will never forget and always be grateful for. Laurel went above and beyond for us, providing emotional support and even going out of her way to connect us with local peds providers to see our daughter post discharge. Laurel recognized that our family needed an emotional anchor. She was that and more. I adore Laurel, what a compassionate, smart, and beautiful soul."

Laurel received a certificate, pin and the Healer's Touch statue, hand-carved by the Shona tribe.