Posted In Awards and Recognition on March 23, 2023
Image: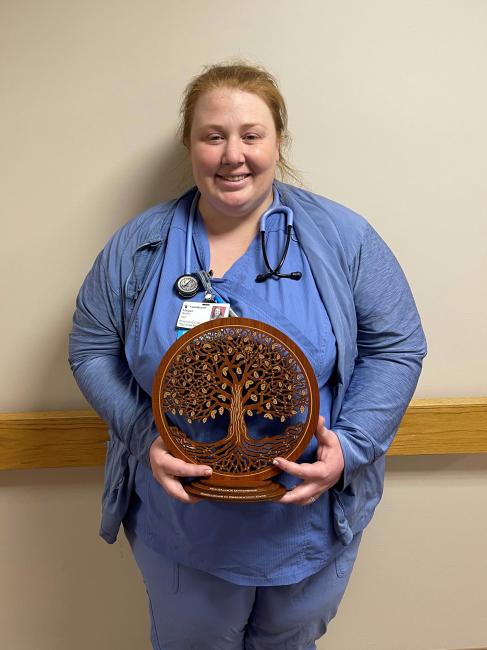 TidalHealth is pleased to announce that Megan Wooten, RRT, of TidalHealth Peninsula Regional is our Tree of Life Award recipient for March 2023. This award honors respiratory therapists who provide outstanding, excellent care to patients, make a special connection and are engaged with the care team to ensure the best outcomes for their patients.
Megan's nominator wrote the following:
"If you know Megan, you know that your patient is being taken care of like a family member. She always goes above and beyond to provide comfort for her patients. I have watched her hold a hand while a patient took their last breath. She will go above and beyond to make sure her patients have whatever they need before leaving the room.
Megan is a true team player. Oftentimes, you can find her starting her worklist before most. She will complete all her work and then help out her coworkers. She will not sit down 'til her teammates are all sitting down. I know often when we are busy, I can depend on her to help others when I cannot get there.
Thank you, Megan, for always going above and beyond with a smile and truly caring about your patients and what you do. Your compassion shines through the care you provide. You are one of the best."
We appreciate Megan and all of our respiratory therapists who provide exceptional care to our patients throughout our health system.