Posted In New Providers on September 14, 2021
Image: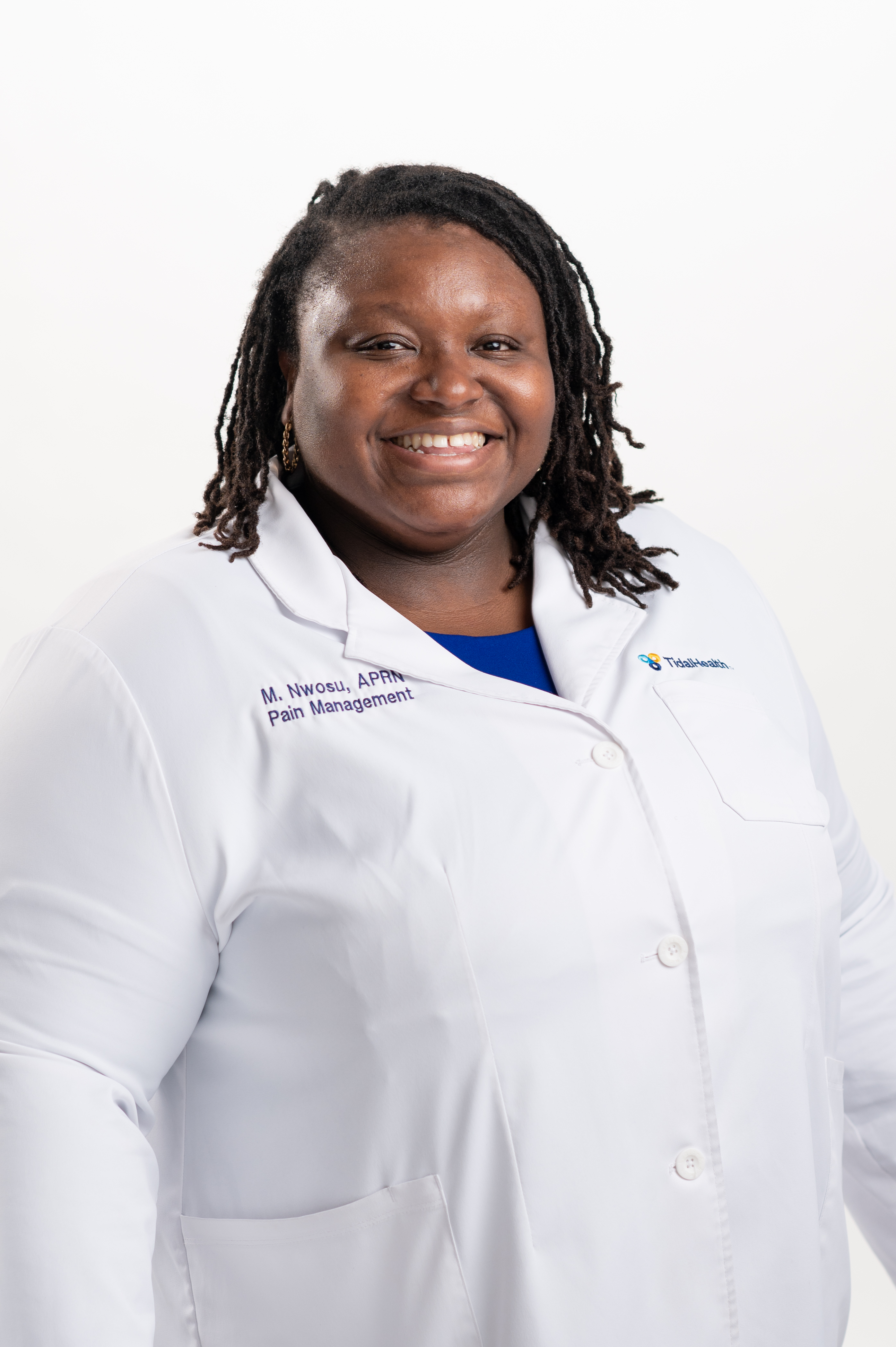 Meriam Nwosu, CRNP joined TidalHealth Pain Management in April with experience as a nurse practitioner in the primary care, urgent care and pain management office setting. Her treatment skills focus on chronic and acute disease management, trigger point injections, cortisone joint injections, management of minor fractures and dislocations and the ability to perform minor procedures. 
She is a member of the American Association of Nurse Practitioners (AANP) and The National Society of Leadership and Success (NSLS). She formerly was a registered nurse at Adventist HealthCare in Rockville, MD and a charge registered nurse at the University of Maryland Baltimore Medical Center in Baltimore, Maryland prior to earning her Family Nurse Practitioner degree in 2018. She is board-certified in Pain Medicine by the American Academy of Nurse Practitioners.
To schedule an appointment, please call TidalHealth Pain Management at 410-742-7246. TidalHealth Pain Management is located at 264 Tilghman Road, Salisbury, MD 21804.