Posted In Health News & Studies on October 06, 2020
Image: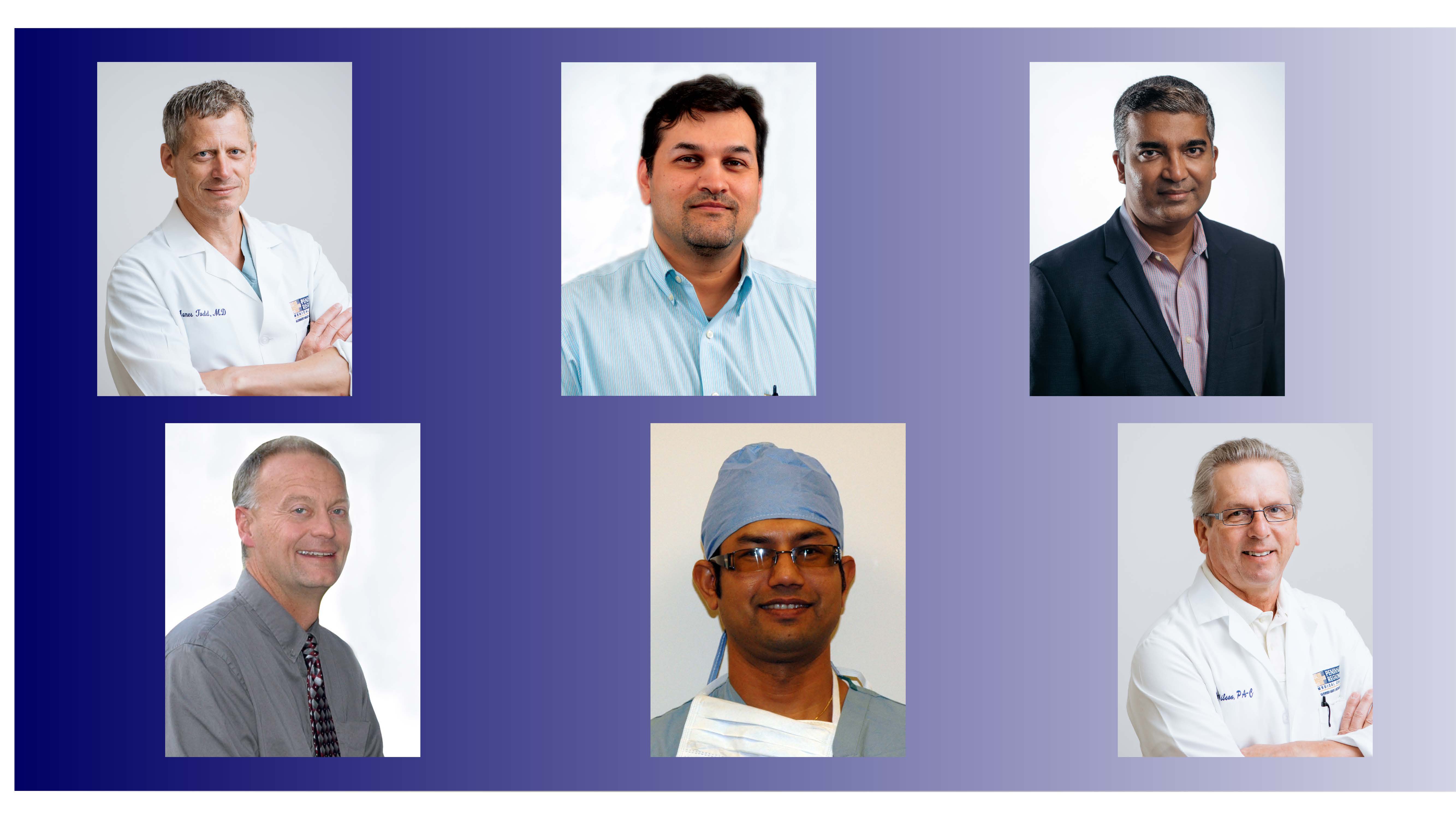 TidalHealth has achieved a medical milestone for the Delmarva Peninsula with the recent successful implantation of MitraClip for the treatment of mitral regurgitation in the heart.  

In late September, Delmarva's first two implantations of the device were performed at TidalHealth Peninsula Regional. The inaugural procedures were performed by a multidisciplinary team including cardiac surgeons Drs. James Todd and Fawad Khan, cardiologist Drs. Steven Hearne and Abhishek Sawant and cardiac anesthesiologist Dr. Biswajit Ghosh along with Steve Wilson, PA-C.  
"The commitment of this team to learn and train in order to provide this much-needed option for our patients on the Eastern Shore has resulted in this successful accomplishment," Dr. Sawant said.
Mitral regurgitation (MR) results when the mitral valve, located between two chambers of the heart, no longer closes properly and blood flow leaks backwards.  This can lead to symptoms of shortness of breath, fatigue, swollen feet, and inability to exercise or perform activity of daily life easily.  It leads to increasing stress on the heart, heart dysfunction, enlargement of the heart and heart failure.  
"Mitral regurgitation is the most frequent indication for valve surgery, with over 4 million people having mitral regurgitation and about 50,000 undergoing surgery for the condition," Dr. Hearne noted.
Open-heart surgery is the gold standard for treating significant MR, but in some cases the risks for surgery are too great. Until now, those patients could only rely on medical treatment to try to cope with their condition. Clipping of the mitral valve can now be an option for patients who have certain types of mitral valve dysfunction resulting in MR and are too high risk for surgery.  It could reduce their incidence of heart failure and related admissions to the hospital. It is a less-invasive option for people who would be considered at too great a risk for open-heart surgery. 
"Surgical mitral valve repair or replacement is still the preferred method to eliminate mitral regurgitation. But the clip provides us with an option in those patients for whom surgery is too risky but they could benefit from some reduction in their mitral regurgitation," Dr. Todd explained.
In the new procedure, the patient receives general anesthesia and doctors access the heart through a vein in the patient's leg. Guided by an ultrasound device to take pictures of the heart, a delivery system is advanced up the vein to the heart, passes through a wall in the heart and allows the surgeon to deploy the MitraClip. The MitraClip device is a small clip that is attached to the mitral valve. It treats MR by allowing the mitral valve to close more completely, helping to restore normal blood flow through the heart. Patients are able to be discharged usually in 1-3 days.
"Mitral valve clipping is another cutting-edge procedure that has been added to the TidalHealth Guerrieri Heart & Vascular Institute's structural heart program. This program now includes transcatheter mitral valve repair, transcatheter aortic valve replacement, and the Watchman device for atrial fibrillation," said Dr. Khan.
Approved by the FDA in 2019, the MitraClip was developed by Abbott. Inc., and more information can be found at their website, mitraclip.com, or on TidalHealth's website, mytidalhealth.org.