Posted on May 17, 2022
Image: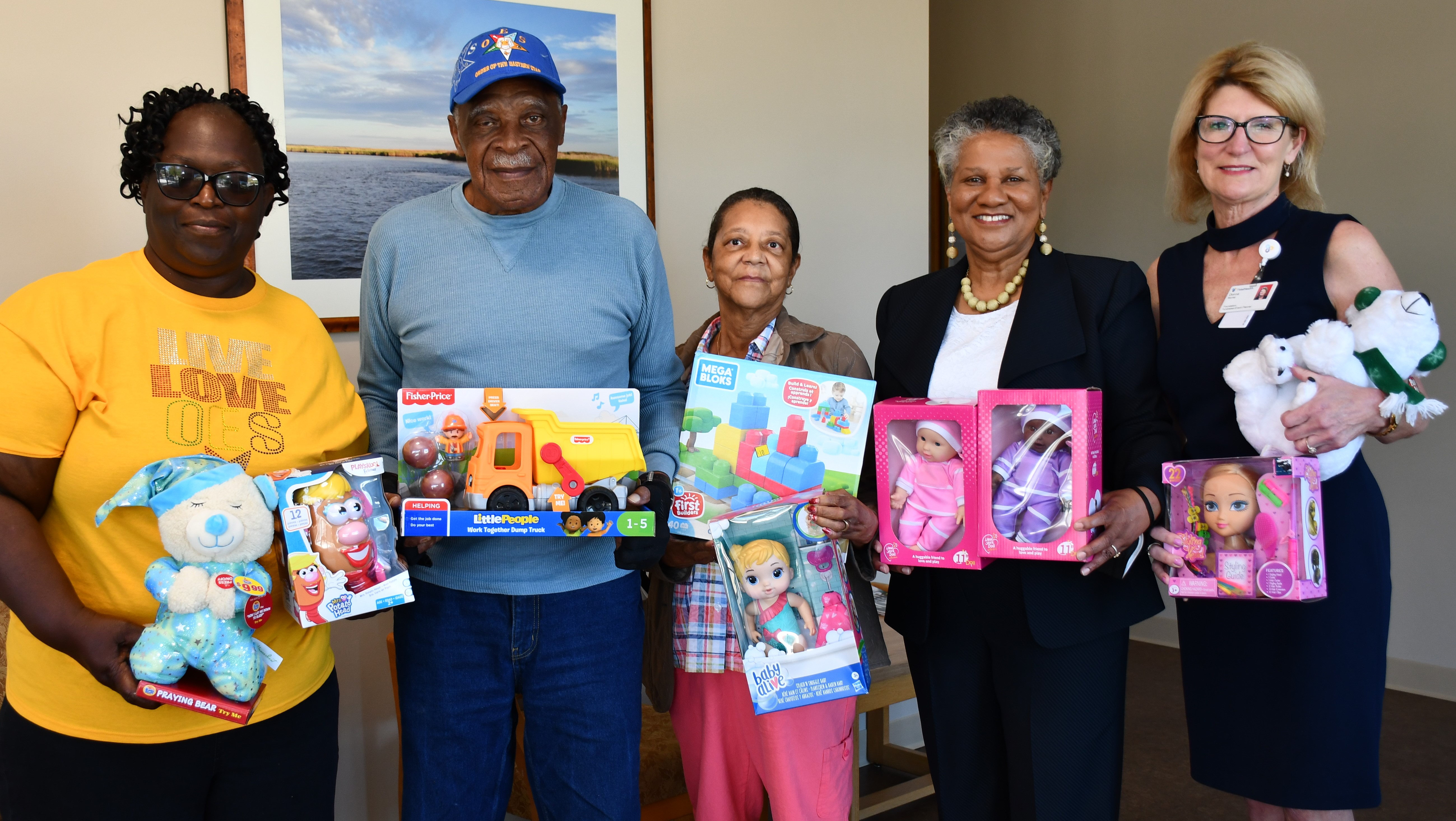 The Order of the Eastern Star is the largest fraternal organization, founded on Biblical examples of heroic conduct and moral values. 
The local chapter, Queen of Sheba Chapter, No. 4, Order of the Eastern Star of Laurel, Delaware, under St. Matthews Grand Chapter, Prince Hall Affiliation, visited the TidalHealth Foundation on Tuesday, May 17 at TidalHealth Nanticoke in Seaford.
After learning about the opening of Brooke's Toy Closet at the Seaford hospital, the chapter membership decided to generously support the effort which provides a toy to every child who enters the hospital through the emergency department; a toy that becomes theirs to take home.
The members, who are wives, mothers, daughters, sisters, and widows of Master Masons, shared how touched they were by Brooke's story, and how it perfectly fit their mission to build an environment which is truly dedicated to charity, truth, and lovingkindness by uplifting each other, and through service in their communities. 
Brooke Mulford, originally of Salisbury, was diagnosed with neuroblastoma, an aggressive form of cancer, in 2009 when she was only four years old. She endured numerous rounds of chemotherapy and radiation, several surgeries, two stem cell transplants, multiple bone marrow biopsies and blood transfusions.
She fought a fierce battle, and through it all, her smile never waned, and she never gave in to the pain. Sadly, Brooke passed in June of 2017.
Always thinking of others, Brooke had an idea to provide toys to other hospitalized children. In 2014, Brooke's Toy Closet was established at TidalHealth Peninsula Regional, and it was Brooke who cut the ribbon. It was expanded to TidalHealth Nanticoke earlier this year where her legacy lives on.