Posted In TidalHealth Peninsula Regional News on December 01, 2017
Image: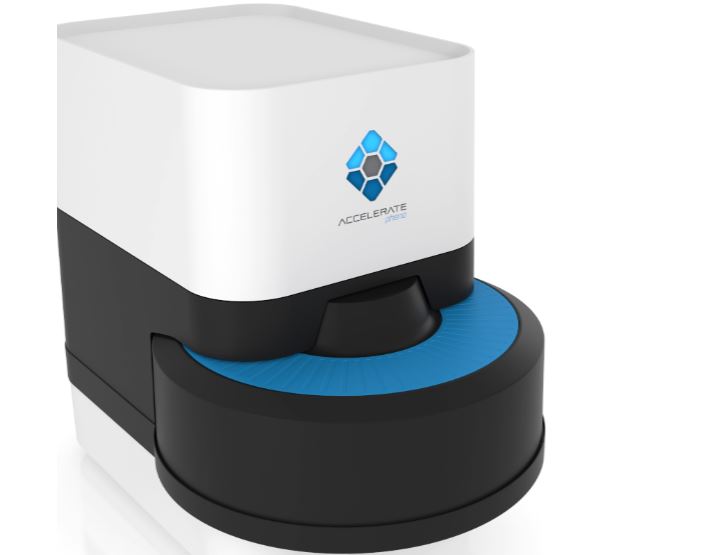 Antibiotics are critical in fighting bacterial infections, but their widespread use has made many bacterial strains adapt and become resistant to treatment. The Centers for Disease Control and Prevention says at least 23,000 people die every year from antibiotic-resistant infections.
Peninsula Regional Medical Center (PRMC) has taken steps to help patients get more effective treatment and reduce the risk of antibiotic resistance by implementing the new Accelerate Pheno™ system, which identifies the cause of bloodstream infections and allows clinicians to pinpoint the exact antibiotic  that will best treat the infection in hours rather than days.  When bacteria grow in the bloodstream, the body releases chemicals to fight the infection.  These chemicals can trigger inflammatory responses throughout the body that can damage organs if the infection is not treated promptly.  It is important to treat bloodstream infections quickly with the appropriate antibiotic to prevent tissue damage and ensure the best outcome for the patient.
PRMC is the first hospital in Maryland to adopt this system, which the Food & Drug Administration approved earlier this year. The standard laboratory method of identifying bloodstream infections meant growing the bacteria from a sample of the patient's blood, identifying it with biochemicals, then testing it to see which antibiotic stopped its growth. This process could take 48 hours. The system by Accelerate Diagnostics is able to reduce dramatically this time by measuring the similarity of the infection-causing organism's genetic material to DNA known to be unique to specific bacteria. Once the bacterium is identified, the system measures its susceptibility to different antibiotics.
"It is a process that used to take days, and now, in about 7½ hours, we can talk to clinicians about which antibiotic would be most effective for their patient, and tailor their antibiotic therapy. The sooner we get the patient on the right antibiotic, the shorter their illness," said Beth Prouse, clinical microbiologist at Peninsula Regional.
The system will be in use for patients beginning Dec. 4. Prouse said before adopting the system, Accelerate Diagnostics allowed the PRMC lab to try it out and compare. "We liked that it was fast, but we also wanted to make sure it was accurate," she said.
The technology supports prescribing targeted antibiotics sooner to give patients personalized treatment, helping them recover more quickly and reducing the time spent in the hospital. To measure the system's effectiveness, the Peninsula Regional laboratory and pharmacy will collaborate with the Richard A. Henson Research Institute beginning in January to gather data from before and after implementation, to see how the system has affected patient care.