Posted In Health Tips on March 14, 2023
Image: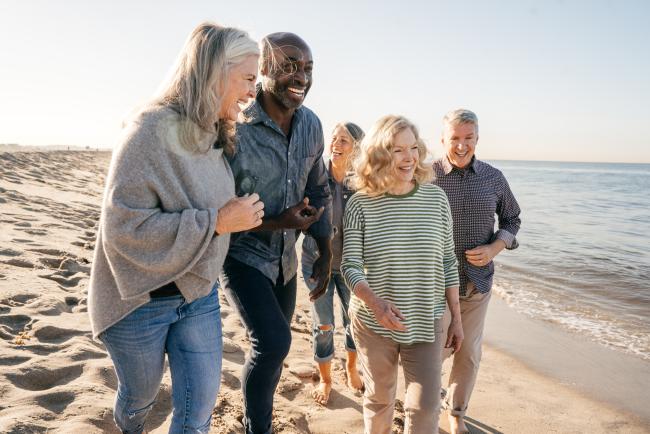 Pi Day is celebrated annually around the world on March 14. Pi (π) is a Greek letter used in mathematics to represent the constant number that results from dividing the circumference of any circle by its diameter. The digits in Pi never repeat, so it is often rounded to 3.14 which is why it's celebrated on March 14.
Celebrate Pi Day by sharing some Pi-related jokes and laughter. You've probably heard the old saying, "Laughter is the best medicine," but do you know some of the health benefits of laughter?
When you laugh, your body releases feel-good chemicals called endorphins, which can help improve your mood and reduce stress.
Each time you laugh, you breathe more deeply, which sends more oxygen into your lungs and helps your heart pump oxygen-rich blood throughout your body.
Laughter improves the function of blood vessels and increases blood flow, which can help protect you against a heart attack and other cardiovascular problems.
Here are some Pi-worthy dad jokes:
What was Sir Isaac Newton's favorite dessert?
Apple Pi.
Why is Pi so lucky at love?
Because its love is infinite and non-repeating.
What is a math teacher's favorite snake?
The Pi-thon.
What do you get when a group of sheep stands around in a circle?
Shepherd's Pi.
What do you get when you divide the moon's circumference by its diameter?
Pi in the sky.
Why did Pi fail its driving test?
Because it didn't know when to stop.