Posted In Awards and Recognition on October 19, 2023
Image: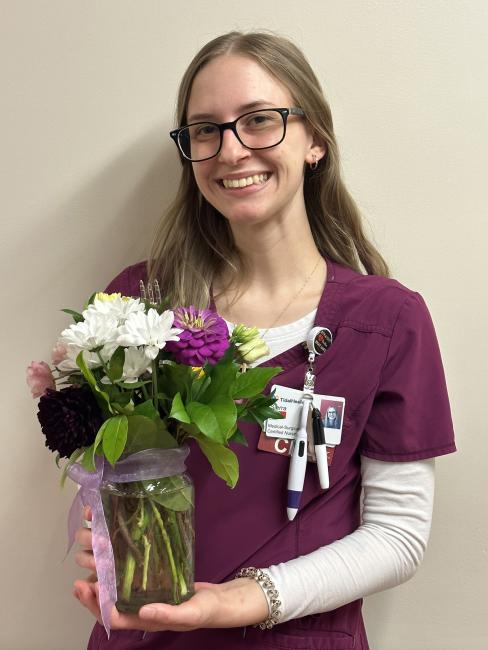 Sierra Webb, Nursing Assistant on 3 East, has been selected as TidalHealth Peninsula Regional's October 2023 Sunshine Award recipient for her professionalism, kindness and compassion:
Sierra makes 3 East shine. Every shift she works, she is dedicated, helpful, kind, considerate, compassionate, and thoughtful, yet firm when needed. She is a team player. She goes above and beyond every single shift she works. She is glad to do something if asked and does everything and more, without having to be asked.
Sierra treats her patients and coworkers with the utmost respect and professionalism. She is educated and solves problems on her own if she can. She doesn't just ask the patient if they need anything, but physically checks to see if they need more to drink before the nurse comes in. These simple yet important gestures make all the difference to the patient and ease the stress for the nurses.
I am honored to be able to have her assigned to our patients. It is a privilege to work with her and I feel she deserves the recognition.
Sierra was honored in a ceremony before her coworkers and presented with fresh flowers, a pin and a certificate recognizing her exceptional devotion to team and patient care.