Posted on April 08, 2021
Image: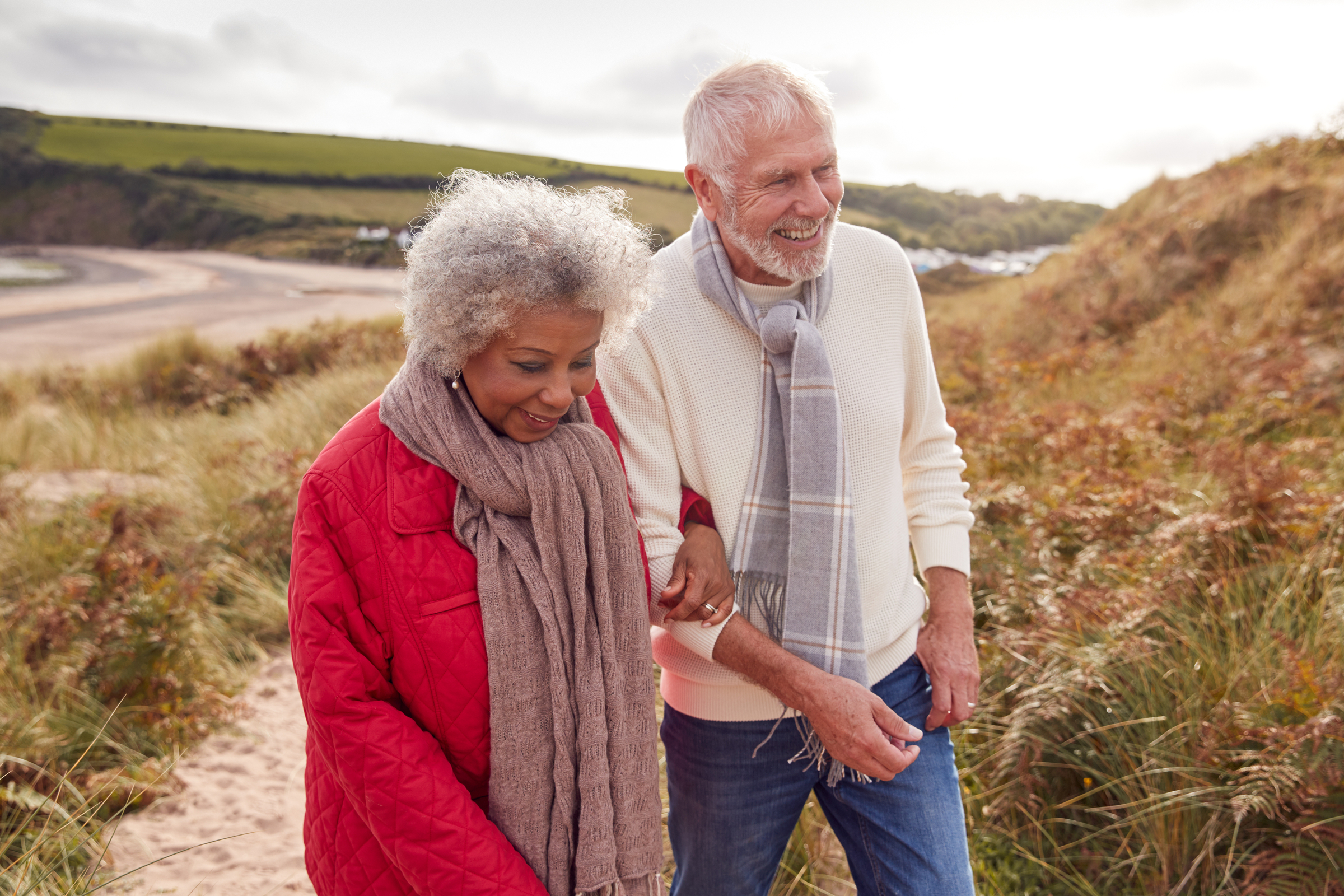 Lace up those sneakers, it is time to get moving! Spring is here and what better time to start a walking program? 
Walking is one of the simplest ways to stay fit. It does not require a gym membership or cumbersome exercise equipment. It is a great way to connect with friends or neighbors. Walking is also a good choice of exercise for many to assist in meeting fitness goals. 
Some benefits of walking are an increase in energy, less joint pain, improvement in mood, reducing the risk of heart disease, stronger bones, reduced body fat, and improved muscle tone. Walking can help us think better, feel better, and sleep better. 
If you are interested in beginning a walking program, consider the following:
If you are inactive, check with your family doctor prior to starting exercise
Wear supportive shoes and choose lightweight clothing
Always stretch or walk slowly the first 5-10 minutes to 'warm up' your muscles
Increase your walking speed gradually to allow your heart rate to increase but be sure you can speak in short, clipped sentences to be sure you are not working too hard.
Stretch or walk slowly for the last 5-10 minutes of your walk to allow your muscles to 'cool down' to prevent any muscle cramping. 
AHA encourages us to exercise at least thirty minutes, five days a week. If you are not currently active, set a goal to walk three days a week. 
If you cannot tolerate long periods of walking, try multiple 10-15-minute walks during the day. 
Remember, any movement is good for the body. Park farther from the entrance from the grocery store or pharmacy to increase your step count for the day.
Try walking different places to prevent redundancy. State Parks, local zoos, and neighborhood developments are all good choices. 
Be safe! Know the neighborhood you are walking, be alert, wear reflective clothing during dusk or dark periods of the day, and if listening to music, be sure you can hear traffic. 
Walk with a friend. An exercise buddy also provides accountability to stick to your goals. 
Try to track your daily step count daily using a pedometer or a smart phone. Most apps are free and are helpful in keeping you accountable. Set small goals, like increasing your step count by 1,000 steps every couple of weeks. 
There is no perfect exercise for everyone. Getting off the couch and walking is a good start to a healthier lifestyle. 
Tammy Donohoe, BSN, RN, CCRP, Cardiopulmonary Rehab Coordinator