Posted In Cancer Clinical Trials on March 03, 2017
Image: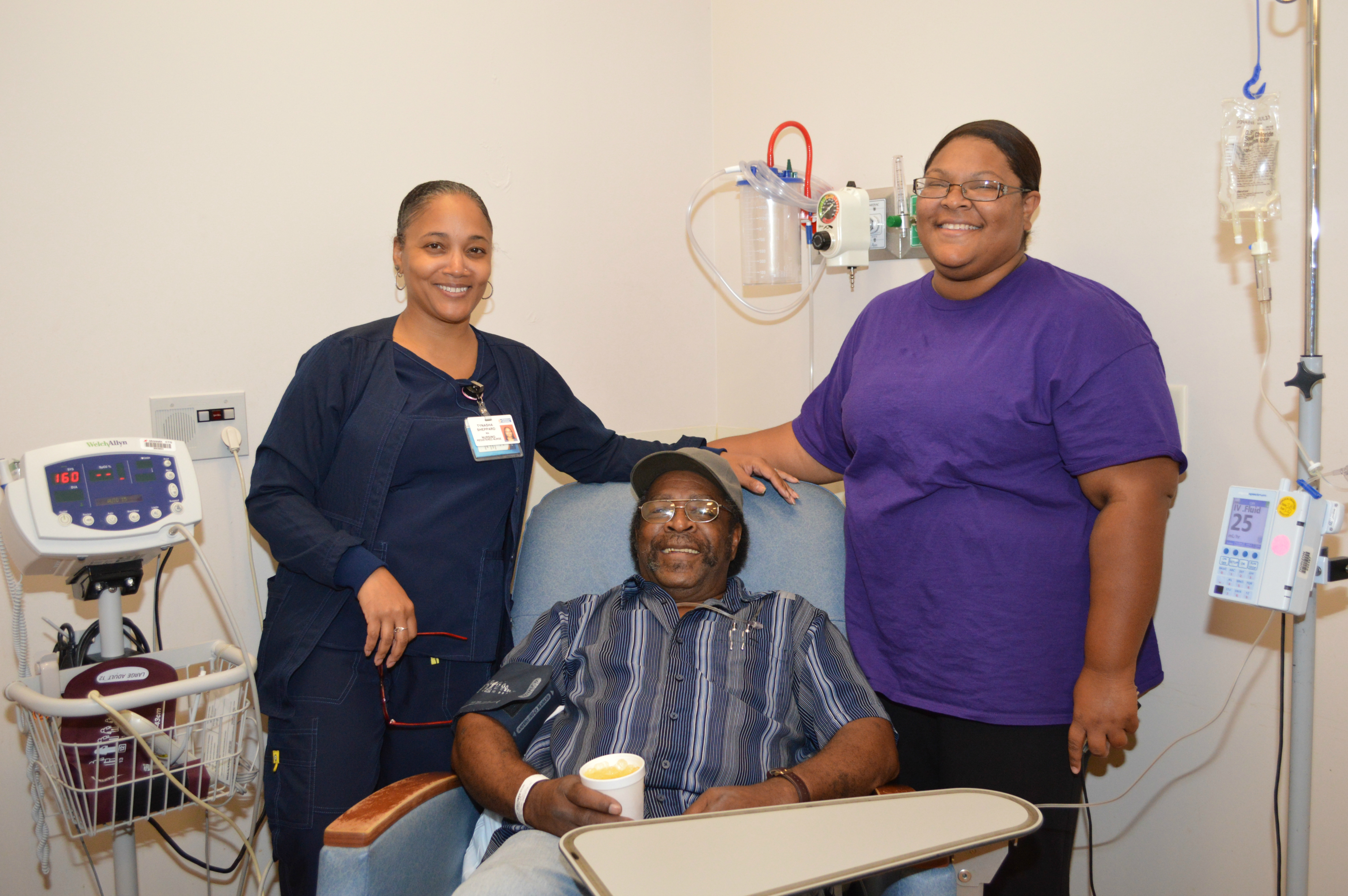 In the photo: Charlie White and his daughter, Tiffany Rue, say they appreciate the compassion of nurses like Tynasha Sheppard, RN, left, in the Richard A. Henson Cancer Institute's Outpatient Infusion Center.
When Charlie White of Mappsville, Virginia, began having chest pain and stomach pain last year, his doctor sent him for some tests. The news wasn't good – it was lung cancer. Mr. White decided to do something that not everyone does – he signed up for a clinical trial. "If it helps me, it might help others, too," he said. The one-year trial began in October 2015. He started by getting radiation and chemotherapy, both on the same day.
Many people might find it hard to handle, but not White. He continued his work as a forklift driver and said he felt pretty well through it all. He comes back every two weeks and takes a drug that is part of the clinical trial. He's grateful for his family, who accompanied him to his treatments, and to the outpatient infusion and research nurses.
"They have been very helpful and always check up on me," he said. He wants people who might be in a similar situation to his: "It's nothing to be afraid of. You just take it one day at a time, kick it in the butt."