Posted In Health News & Studies on October 01, 2021
Image: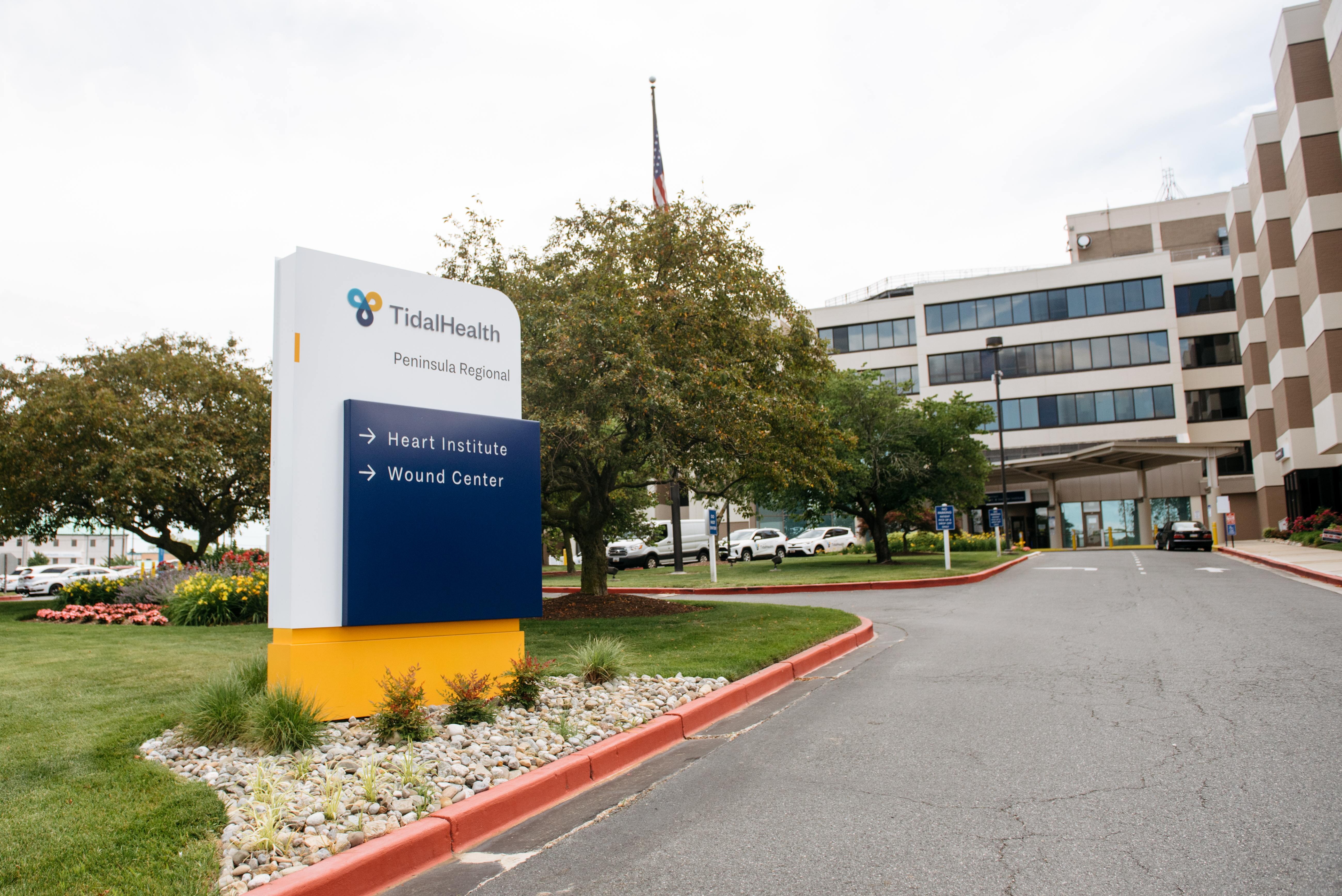 TidalHealth is working to prevent episodes of sudden cardiac arrest (SCA) in patients with a history of heart failure, stroke, or other cardiac conditions. In the United States alone, SCA is the third-leading cause of death, with more than 1,000 people every day experiencing SCA outside of a hospital setting. Of these patients, only one in 10 survive
Different from a heart attack, where blood flow to part of the heart is blocked, SCA is a disturbance in the heart's electrical system and occurs when the heart suddenly stops beating, leading to a lack of blood flow to the body. Globally, more people die from cardiac arrest than colon cancer, breast cancer, prostate cancer, influenza, pneumonia, auto accidents, HIV, firearms and house fires combined.  
Common risk factors for SCA include previous heart attack or SCA, family history of SCA or other heart disease, heart failure, low ejection fraction (a measure of the heart's pumping ability), fast heartbeats or abnormal heart rhythms. Affecting people of all ages, SCA is most common in adults and twice as common in men than women.  Additionally, studies have consistently reported higher rates of SCA among younger Blacks compared to whites.  
"SCA requires immediate action for survival. If you see someone lose consciousness, call 911 and perform hands-only CPR or use an automated external defibrillator, also known as an AED. The good news is that no training is needed to use an AED, since it talks the user through the exact steps to take," said Jeanne Ruff, Executive Director of TidalHealth's Guerrieri Heart & Vascular Institute. "There are many heart conditions that can lead to SCA, which is why staying on top of personal health is imperative. At TidalHealth, we're proud to stand alongside other medical professionals in drawing attention to Sudden Cardiac Arrest Awareness Month. We encourage all to be aware of the signs of SCA and know how to act quickly to improve chances of survival." 
Patients at risk of SCA or who have survived SCA are treated with an implantable cardiac defibrillator (ICD), a small battery-powered device placed in the chest to monitor heart rhythms that also detects and corrects abnormal heartbeats. TidalHealth recently started an ICD support group for people with implantable cardiac defibrillator devices. To learn more, contact TidalHealth Cardiac Rehab at 410-543-7026.