Posted In Awards and Recognition on May 22, 2023
Image: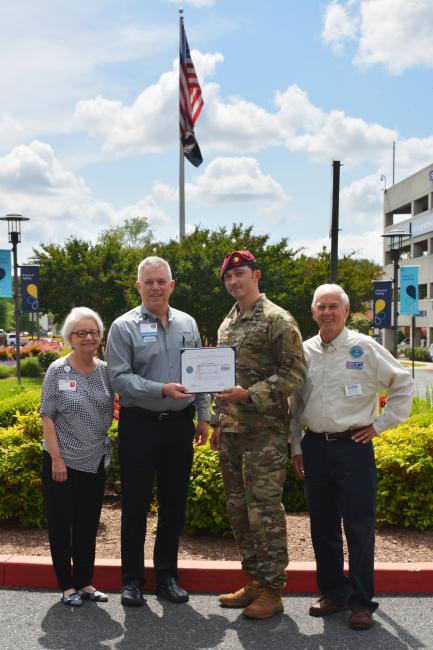 TidalHealth is proud to support our team members who have served and are serving in the United States military. For this dedication, TidalHealth Peninsula Regional was recently honored by the Employer Support of the Guard and Reserve (ESGR).
Image: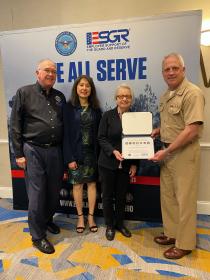 On Saturday, May 13, the Seven Seals Award was presented to TidalHealth Peninsula Regional for meritorious leadership and initiative in support of the men and women who serve America in the National Guard and Reserve.
On Friday, May 19, the Patriotic Employer Award was presented to TidalHealth Peninsula Regional and TidalHealth's President and CEO, Steve Leonard, for contributing to national security and protecting liberty and freedom by supporting employees participating in America's National Guard and Reserve Force.
Thank you to all of our team members throughout the organization who are veterans, active-duty military and reservists for being someone we can count on!