Posted on November 06, 2020
Image: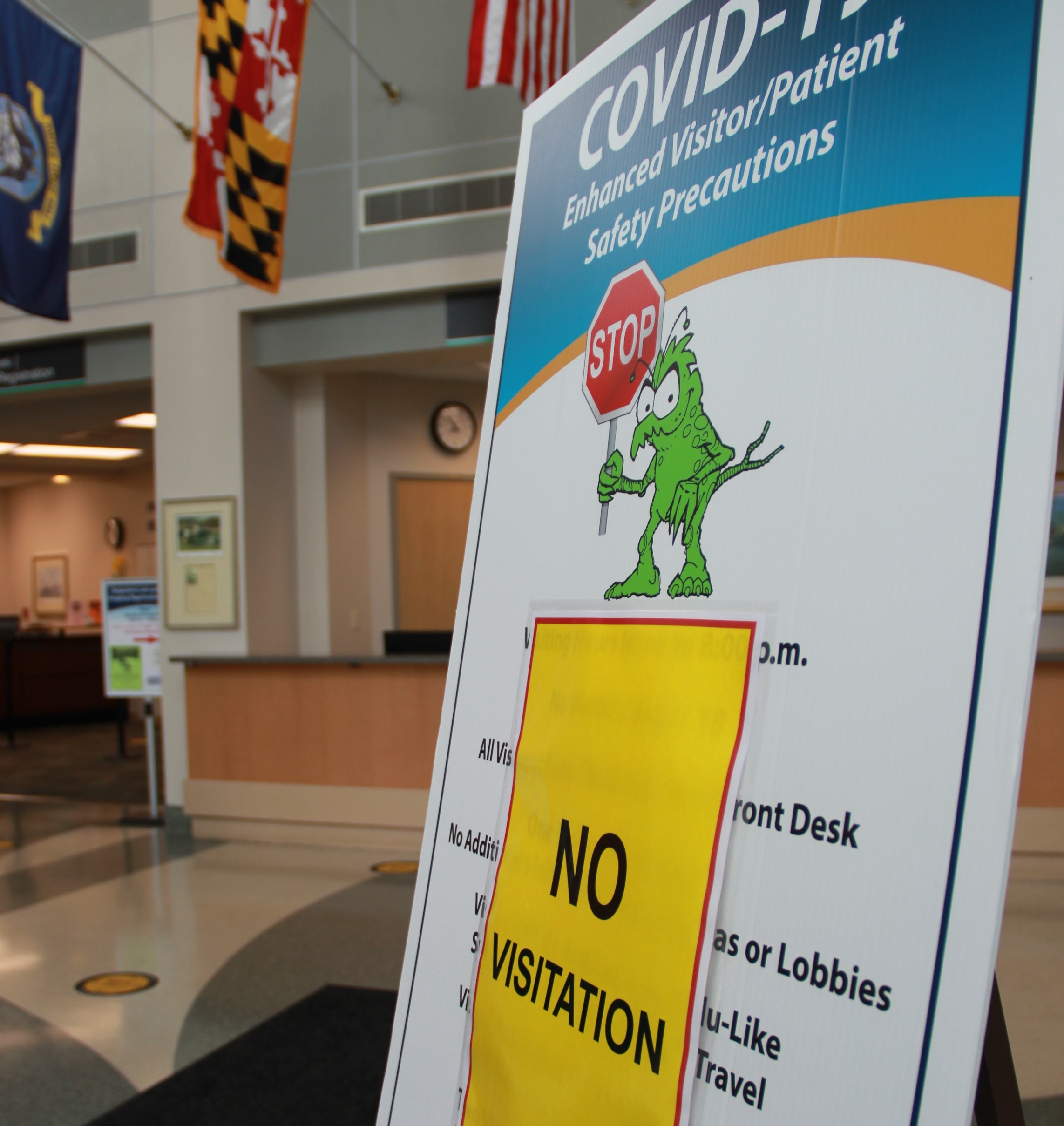 Due to an increase in COVID-19 cases, TidalHealth Peninsula Regional will no longer allow visitors to patients admitted to the hospital starting Monday, November 9.
Exceptions will be made for end-of-life situations. In addition:
Patients giving birth may have one support person with them during their entire stay on the Labor & Delivery and Mother-Baby units.

Pediatric patients may have a parent or guardian with them at all times.

Emergency Department patients may also have a support person with them while they are in the ED; however, if the patient is admitted to an inpatient floor, they must then follow the no-visitation policy.

Outpatient and elective surgery patients are allowed one support person; masking and social distancing required.
"The decision was not made lightly, as we know how important the support of family and loved ones is to our patients," said Sarah Arnett, Vice President of Patient Care Services. "With a rise in positive cases in our service area, and a higher number of COVID-positive patients admitted to our facility, we chose to close general visitation to augment current safety measures in place and limit any potential spread of the virus within the hospital."
The change takes effect Monday, to give patients who have been admitted over the weekend a chance to make plans and adjust to the new arrangements. TidalHealth encourages friends, family and loved ones to use phones and video calling applications to keep in contact with patients. The no-visitors policy will be routinely re-evaluated to determine when visitation will be allowed. 
For the safety of our patients and staff, everyone entering the building will continue to be screened upon entry for fever and other symptoms or risk factors, and masks are required.
All TidalHealth primary care, specialty practices and immediate care centers remain open for patient appointments. However, to better ensure the protection of patients and staff, no additional people will be allowed in the waiting rooms. Those who are driving patients to their appointments are being asked to continue the practice of waiting in their vehicles.
Visitation was closed at TidalHealth Nanticoke last week due to higher COVID-19 rates in Sussex County.