Posted In Awards and Recognition on September 28, 2023
Image: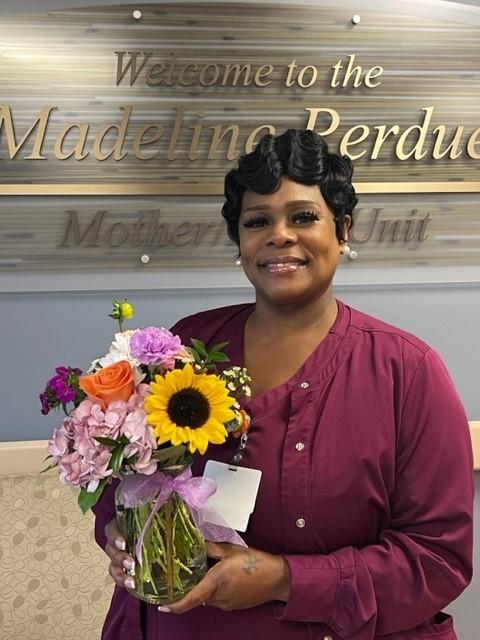 Corlessa Dixon, Certified Nursing Assistant of TidalHealth Peninsula Regional's Nursery, is the September 2023 Sunshine Award recipient for her kindness, professionalism and compassion in dealing with a challenging patient.
A co-worker wrote and submitted the following nomination.
Corlessa went above and beyond in care for a psychiatric obstetric patient that was on our unit for three days. Using her skill set, she was able to calm the patient and get her focused on the process. The patient bonded with her and trusted her above anyone else on the unit.  
Even after the patient was transferred to another unit for a different level of care, she took the time to go and see her and help the patient with her personal care. The patient, who continued to trust Corlessa, was always happy to see her and followed Corlessa's care instructions. 
Without the compassion and caring Corlessa extended, the patient's experience would have been very different. She provided exceptional physical and emotional care to someone who really needed it. 
Corlessa Dixon was honored in a ceremony before her coworkers, and presented with fresh flowers, a pin and a certificate recognizing her exceptional devotion to team and patient care.