Posted In Graduate Medical Education Program on January 12, 2023
Image: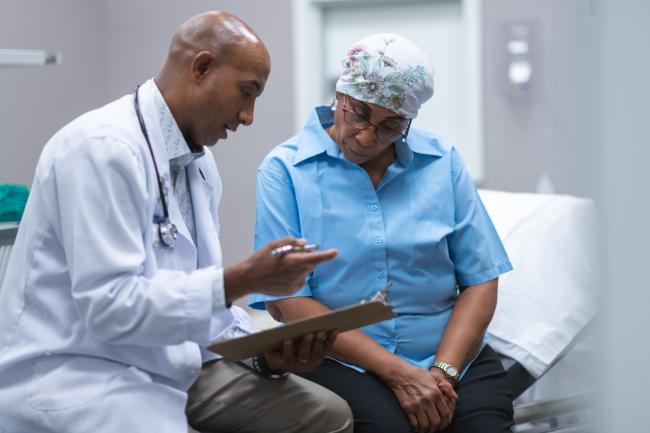 TidalHealth today strengthened its commitment to medical education and the growth of the next generation of physicians with the announcement that it is becoming a Core Clinical Campus (CCC) in 2023.
In May, TidalHealth will welcome its inaugural class of three medical students from Rowan University in New Jersey and two months later five additional medical students from the Philadelphia College of Osteopathic Medicine (PCOM). All eight will spend their third year of medical school within the health system, practicing in a core clinical curriculum examining, evaluating and caring for patients at TidalHealth Peninsula Regional, TidalHealth Nanticoke or in TidalHealth physician and specialty care offices.
"The clear benefit to both Rowan and PCOM medical students participating in TidalHealth's CCC program is they can spend their entire third year of medical school completing those core rotations with us, in a single health system, versus having to do those different rotations in chunks at various healthcare facilities," said Simona Eng, DO, Designated Institutional Official and clinical lead of the CCC program at TidalHealth. "It's a great opportunity to put to use what they have learned in their first two years of medical school across a consistent educational experience."
Unique to a Core Clinical Campus, a student will typically spend the full third year of medical school finishing those core requirements in eleven 4-week blocks, each specializing on a specific core competency of their training. While giving them an outstanding hands-on opportunity to work with patients and the same team of mentoring physicians, it also prepares them for national board exams, post-graduate residencies and ultimately the practice of medicine.
A CCC program, like TidalHealth's, also offers students outstanding clinical training and relationships with hospital leaders and faculty for ongoing guidance and mentoring. It provides TidalHealth with a pipeline of students who may choose to continue their graduate medical education with the health system.
"TidalHealth has a robust graduate medical education residency program in internal medicine approaching its second year with another launching later this year in general surgery," added Dr. Eng. "If these students prove a good match, it could provide them, us and our communities with a team of physicians educated and mentored here who would return here to complete their specialized training."