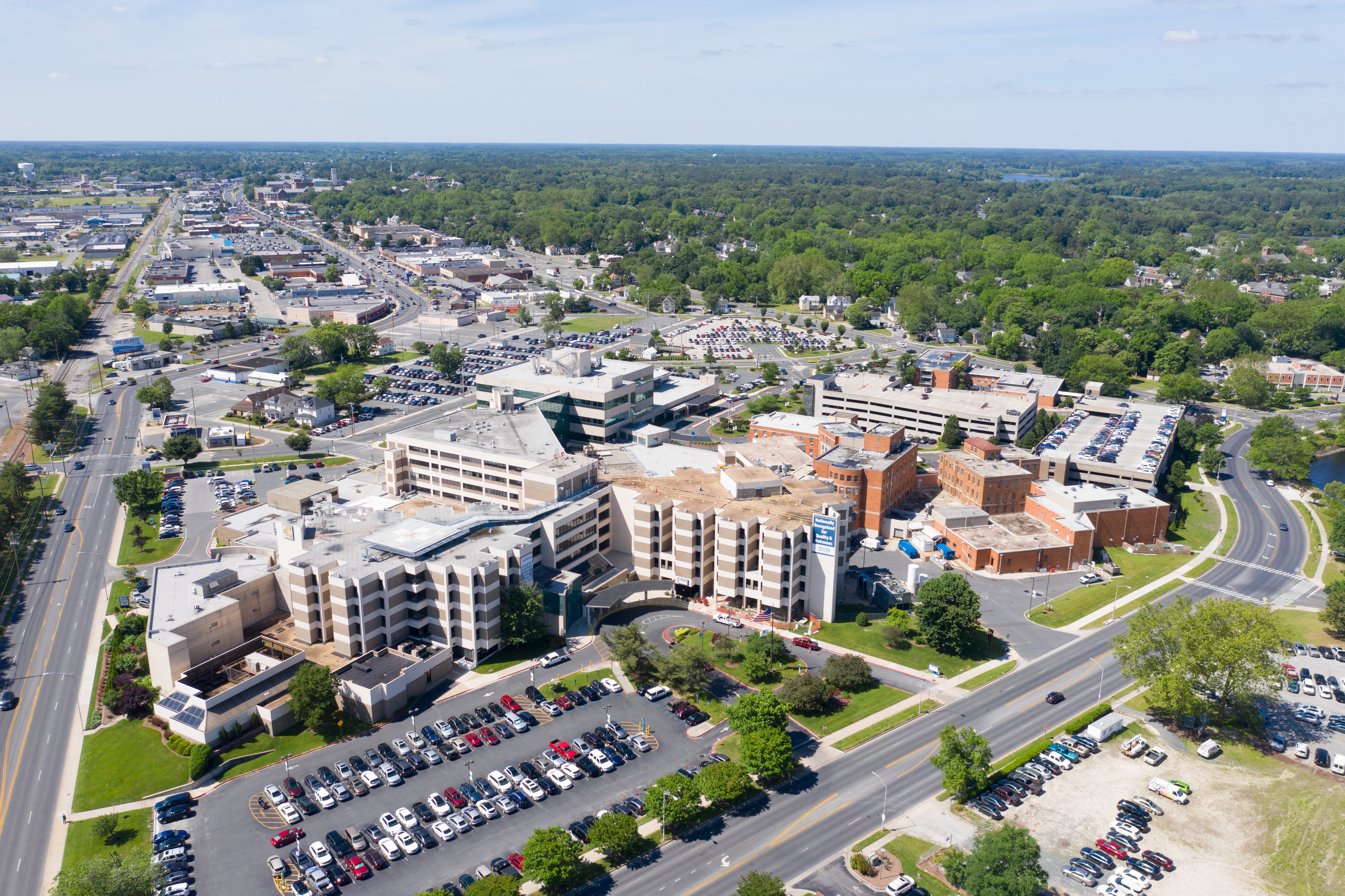 Pay Your TidalHealth Bill
Using our secure medical records system, MyChart, you can conveniently pay your TidalHealth bill online.
If you choose not to enroll, you can always pay without enrolling.
---
Frequently Asked Questions
Why do I get more than one bill?
For some services, such as Emergency Department visits, operating room procedures, laboratory and radiology (x-ray) testing, there are separate bills from TidalHealth and the physician. For instance, when you have an x-ray, TidalHealth will send you a bill for the "technical component" which covers the cost of registration, equipment, film and the technician who took your x-ray. The physician who reads your x-ray will also send you a bill for the "professional component" which covers the time and expertise necessary to diagnose your injury or disease.

TidalHealth provider's office charges are not included in the hospital bill and are billed separately, with the exception of self-pay balances. Self-pay balances for hospital services and TidalHealth provider's office services will appear on the same statement. Physician charges outside of the TidalHealth provider's offices are not included in the hospital bill and will be billed separately. Physician charges outside of TidalHealth provider's offices are not covered by TidalHealth's financial assistance policy. A list of providers that deliver emergency and other medically necessary care at TidalHealth is provided on the website, indicating which providers are covered under TidalHealth's financial assistance policy and which are not.
Will you bill my insurance company for me?
Yes. As part of the service TidalHealth provides, we will use the information we obtain from you at the time of registration to bill your insurance. If your insurance company asks you for special forms, such as accident information, a claim form or coordination of benefits questionnaire, it is your responsibility to provide this information. If your insurance coverage that you have purchased or is employer provided fails to pay, you may be responsible for the bill.
What do I have to pay at the time of service?
Any co-payments indicated on your insurance card will be collected at the time of registration. All deductibles and estimated co-insurance are due at the time of registration. If TidalHealth is not able to determine you self-pay liability, a deposit equal to one third of the estimated charges is due before services are rendered.
Should I tell my insurance company that I will be going to the hospital?
Notification requirements and coverage both vary with each plan offered by individual insurance companies. It is always a good idea to check with your insurance company about your individual plan's notification requirements just to be sure. In some cases, failure to notify your insurance company could result in your being responsible for the entire bill.
How much of the bill will my insurance cover?
You may want to consult the benefits book issued by your insurance company when your insurance became effective or call them for the most updated information as some changes may have occurred.
I already have a monthly payment arrangement with TidalHealth . Why am I getting a separate statement for my most recent visit?
The monthly payment plan you have with TidalHealth is based upon the total amount outstanding at the time you established the monthly payment. If you would like to add a new account to your existing monthly payment, please call Financial Services at 1-877-729-7762 to discuss your account with our representative.
(Medicare Patients) Why do I get a questionnaire about my insurance every time I have a service?
It is a Medicare requirement that a provider (TidalHealth) ask the appropriate questions to determine whether or not Medicare is the primary payer for each bill it submits to the Medicare program. TidalHealth makes every effort to ensure your account is submitted correctly to the proper insurance company.
How may I pay the balance I owe?
TidalHealth accepts MasterCard, Visa, Discover and American Express. You may enter your credit card information on your statement, we can accept payment over the phone, or you can pay with your credit card through our online bill pay using our MyChart site – Click here for information.

You may also pay by check. Please make the check payable to TidalHealth and remember to add your account number on the check.

Additionally, you may also pay by credit card, check or cash by visiting our Cashier window located onsite in the Frank B. Hanna Outpatient Center at TidalHealth Peninsula Regional. Monthly payment arrangements can be established based upon financial status and outstanding balance. Please call 1-877-729-7762 for more information.
Why do I receive a statement when I do not owe money?
TidalHealth sends you an account summary at the same time we bill your insurance. This allows you to verify that the insurance information you provided at registration is who TidalHealth is actually billing.
Do I need to bring my insurance card with me to the hospital?
Yes. TidalHealth does keep your insurance information on file, but it is critical that we verify the accuracy of your insurance information each time you register. Getting the insurance information correct allows us to expedite payment and minimizes your involvement in the resolution of your account.
When will I be responsible for the bill?
Your bill is due on the date of service but the complexity of insurance makes it difficult to determine exactly what your insurance company will pay. Any amount we can determine with certainty, such as co-payments and deductibles, will be collected on the date of service. As soon as your insurance company pays their portion, TidalHealth will send you a statement indicating any balance you may owe.
Do I need to contact my insurance company during the billing process? Doesn't TidalHealth also call my insurance company?
Yes, we work with several people in Claims Processing and Provider Relations at your insurance company. Sometimes, despite our best efforts, we cannot convince your insurance company to pay your claim. At this point, we may ask that you call your insurance company because you are their customer. TidalHealth is one of many providers asking to be paid. If we get to the point where their denial is final, you may be responsible for the bill. In some cases, insurance companies are more willing to take action when a customer like you is the one making the request. We want to be sure we attempt all options prior to making you the responsible party for the claim.