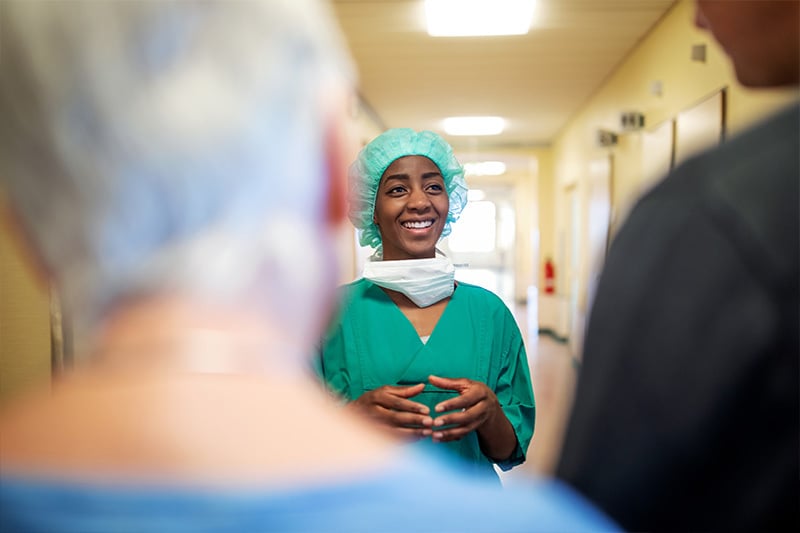 Your health is a priority, and the TidalHealth team is here for you.
---
Serving Our Community
We offer a full range of services, including neurosurgery, cardiothoracic surgery, joint replacement, emergency/trauma care, comprehensive cancer care, wound care and clinical trials and research.
We don't just care for you when you're ill; we have a dedicated team focused on improving health and wellness in our communities through outreach, screenings, education and assistance. 
Care Where You Live
Through our family medicine and specialty care offices across Delmarva, health pavilions in Maryland and Delaware, and our Wagner Wellness Van, we are making it more convenient than ever to get the care you need.
---
Why Choose TidalHealth?
Because quality is our constant, special is our signature and community is at our core.
Resilience is part of the landscape of where we live, and we channel our resiliency into our care, tirelessly searching for the solutions to keep you healthy and well. With this drive, we've earned not only national recognition, but the deep trust of our community.
From Hospital To Home
We're privileged with knowing more than your name here, because we're your neighbors. That's why we put our heart into doing the work to heal you and keep you healthy, every step of the way – including those steps beyond our walls and in your home.
And our connection to each other doesn't stop at the door. Our community deserves the best, so we're committed to delivering care, conveniently. Through hundreds of local services – including preventative screenings, health education and community projects – we're at our best when you need us most.
---
Get In Touch 
We welcome your comments and feedback, and there are various ways you can reach us. 
By phone: 410-546-6400
By mail: TidalHealth, 100 E. Carroll St., Salisbury, MD 21801