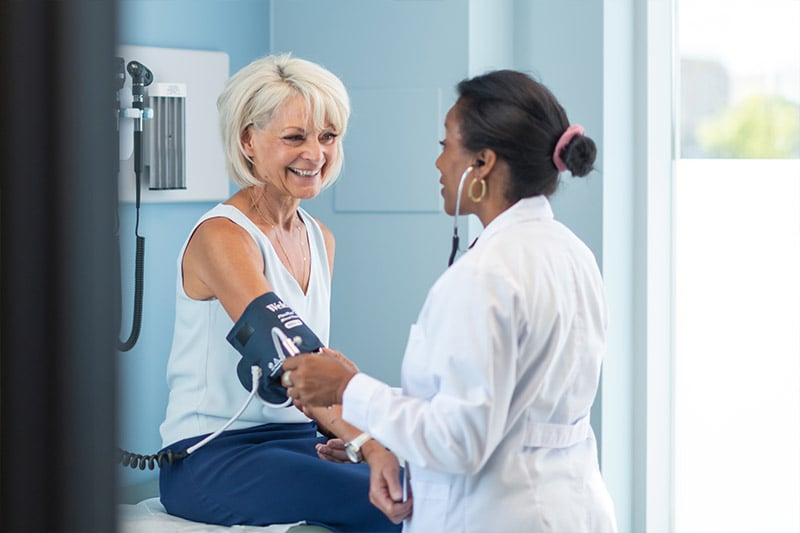 Overview
Since 1997, TidalHealth has pursued a strategy to expand healthcare choices outside of the hospital setting. We've been extremely fortunate to build partnerships extending back almost 20 years with some of the nation's most comprehensive and finest providers of care across the continuum. 
Like us, they are fully committed to providing you with exceptional care and customer service. We encourage you to learn more about our partners for any of your specialized healthcare needs today, tomorrow and into the future.
---
Peninsula Imaging, LLC
Peninsula Imaging, located in the Woodbrooke Medical Complex, is a full-service imaging center equipped with the most technologically advanced imaging equipment available and a friendly, professional, experienced and caring staff. 
Services available at the Woodbrooke location include 3T MRI, low dose CT, digital PET/CT, 3D mammography, 4D ultrasound, vascular ultrasound, diagnostic x-ray, bone density and fluoroscopy. 
To schedule an appointment, call 410-749-1123. Visit Peninsula Imaging for more information.
---
Peninsula Home Care
Offers home healthcare services to patients in the comfort of their home. Services include skilled nursing, physical, occupational and speech therapy, home health aides and more. 
PHC also offers specialized services such as in-home chemotherapy, Electronic Stimulation (E-STIM) and disease management for conditions such as COPD and Congestive Heart Failure.
Wicomico, Worcester and Somerset counties: 410-543-7550 or 1-866-548-9091 
Worcester: 410-208-4828 or 1-866-553-4828 
Sussex: 302-629-4914 or 1-800-990-3909 
Visit Peninsula Home Care for more information. For more information visit www.peninsulahomecare.com. 
---
American HomePatient of Delmarva
A home healthcare provider that has been improving the lives and health of patients in their homes since 1983.
One of the nation's largest home healthcare providers, American HomePatient has helped people across the United States breathe easier in their homes.
They specialize in the treatment of COPD and OSA. For COPD, they offer oxygen, aerosolized medications and non-invasive home ventilation. For OSA, they provide sleep apnea equipment such as CPAPs, Bipap and other related sleep supplies.
To learn more, call 410-742-3711 or 1-800-337-3711. On Virginia's Eastern Shore, call 757-787-3163 or 1-800-331-3660.
Visit American HomePatient for more information.
---
Your Doc's In
An urgent care, walk-in clinic that cares for infants to adults for life's little emergencies in a convenient and personable setting, no appointments needed. 
Treatment is available for infants through adults
Lab services on site
Digital X-Ray services on site
Most insurances accepted
Professional staff trained in providing Occupational Health Services Treatment for work-related or auto accident injuries
Hours & Location: 
Locations in North and South Salisbury, Easton, Cambridge, Pocomoke and West Ocean City, Md.
Monday – Friday: 8 am to 8 pm 
Weekends: 8 am to 6 pm
Visit Your Doc's In for more information.
---
Salisbury Rehabilitation and Nursing Center
Serving the community in partnership with TidalHealth Peninsula Regional since 1969 as one of the leading skilled nursing facilities in the region.
From short-term rehabilitation therapy to specialized cardiac or pulmonary management, they help patients regain their vitality for a healthier return home. They also offer long-term options, including memory support. 
Salisbury Genesis offers many services and amenities to help your recovery so you can get back to your life sooner. Their team of professionals helps you to regain your strength.
Short-term Care and Transitional Care Units make sure you stay well so you don't return to the hospital. The average length of stay is typically 3 to 4 weeks. 
To learn more, call 410-749-1466.
---
POA Surgery Center
POA Surgery Center provides our community with an unmatched same-day surgical experience for all orthopaedic conditions. The state-of-the-art completely remodeled surgery center includes: 4 operating rooms as well as a pain management suite.
POA Surgery Center offers a wide variety of surgical services including: total joint replacement of the knee, hip, and shoulder, sports medicine, spine, hand, wrist, and elbow, fracture care, as well as pain management.
To learn more, call 410-341-9002.
For more information, visit peninsulaortho.com.
Location:
641 S. Salisbury Blvd.
Salisbury, MD 21801
Visit Peninsula Orthopedic Associates for more information.