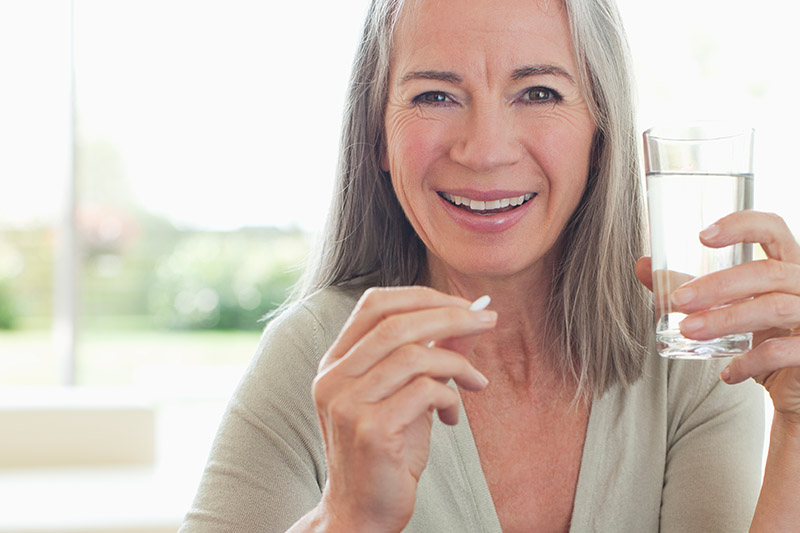 Overview
Part of getting well and staying well is taking your medications as prescribed. We offer two convenient TidalHealth Home Scripts locations to help discharged patients with prescription needs.  
---
First Fill Pharmacy 
TidalHealth Home Scripts at TidalHealth Peninsula Regional gives patients the convenience of up to a 30-day first fill of their prescribed medications to take home at the time of discharge. We help patients get their initial medications before going home but also ensure they are correct and include proper usage information.
TidalHealth Home Scripts accepts most insurance coverage and is conveniently located across from TidalHealth Peninsula Regional's Same Day Surgery and surgery waiting area. Pharmacists will not only fill up to a 30-day supply of new medication, but will also transfer the remaining prescription refills to the patient's preferred pharmacy. We can also recommend a pharmacy near home if they don't have one.
---
Prescriptions Delivered to Your Room
Instead of stopping by the pharmacy upon discharge, you can have your medication delivered to your bedside. Outpatient prescriptions may have co-pays involved. If you choose to have them delivered to your room, you must pay by credit card. To use our delivery service, you must have a caretaker, family member or friend in the room to be responsible for the medication.
The hospital-based TidalHealth Home Scripts pharmacy is designed for first fills only and is not a community pharmacy for medication refills. However, TidalHealth Home Scripts Ocean Pines operates a full-service "community pharmacy" – with a convenient drive-thru window and free delivery. See info below under Locations.
---
Meds on Cue 
All prescriptions filled at both locations of TidalHealth Home Scripts have the Meds on Cue program, which lets patients scan a QR code with their smartphone. This directs to a website that educates about their medications and helps them identify their pills. It also features an educational video that explains potential side effects and more. Hospital patients who choose to stay with TidalHealth Home Scripts Ocean Pines can access the Meds on Cue program on every prescription filled with TidalHealth Home Scripts.
---
Locations
First Fill Pharmacy
TidalHealth Home Scripts "First Fill Pharmacy" at TidalHealth Peninsula Regional
Monday, Tuesday, Thursday & Friday: 8 am to 7 pm
Wednesday: 7 am to 7 pm
Saturday & Sunday: 8 am to 5 pm
To contact the pharmacy staff, or learn more about TidalHealth's Meds in Hand service available at TidalHealth Peninsula Regional, call 410-543-4798. 
Community Pharmacy
TidalHealth Home Scripts at the TidalHealth Ocean Pines Campus
Monday – Friday: 8 am to 6 pm
Saturday: 9 am to 3 pm
TidalHealth Home Scripts at the TidalHealth Ocean Pines Campus is available for all your community pharmacy needs. We offer fast service by a team of dedicated pharmacists and technicians using a state-of-the art computer system to fill prescriptions. When a prescription is ready, patients are notified via text message, email or phone call.
Patients may pick up their prescriptions at the drive-thru window or come inside for a large selection of over-the-counter healthcare items. The pharmacy has a FREE delivery service available for Ocean Pines residents and the surrounding communities.
To have your next prescription filled by our team of pharmacists, or if you live in the Ocean Pines area and want to use our free home delivery service, call 410-543-4769.
TidalHealth Home Scripts pharmacy in Ocean Pines, is now offering COVID-19 vaccinations. It is open to anyone 18 years of age or older, not just Ocean Pines residents.
For an appointment at TidalHealth Home Scripts, your pharmacy in Ocean Pines, use the button below to schedule. Those without computer access may visit or call the pharmacy for assistance in signing up.
TidalHealth Home Scripts Ocean Pines is located at 11101 Cathage Road, Berlin, MD 21811 and can be reached at 410-543-4769.