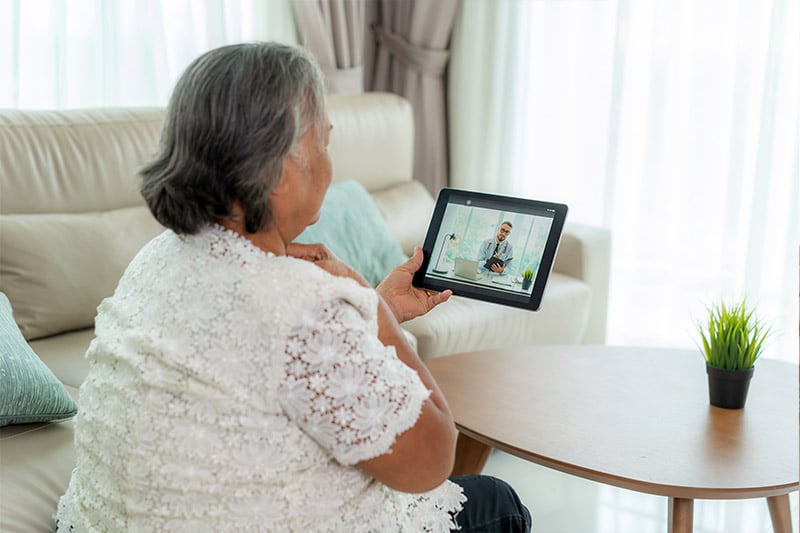 Overview
Telemedicine, also known as telehealth, makes it possible for patients of TidalHealth to have an appointment with their provider through their computer, smartphone or tablet.
From the safe setting of your home, you can connect with your healthcare provider and other care team members for routine care, follow-up appointments and sick visits.
We have partnered with Zoom for an easy-to-use telehealth solution that can be accessed through your MyChart account.
---
Who Can Use Telemedicine?
Patients of TidalHealth's practices can call their office to see if a video visit is appropriate for their condition. Some telehealth visits can be scheduled directly from your MyChart account.
---
About the Process
To participate in a telemedicine visit, you will need a MyChart account. You will need to complete 2 easy steps: complete eCheck-in and Begin Video Visit.
eCheck-in MUST be completed before the visit starts. This can be done up to 2 days prior to the appointment.
Click "Begin Video Visit" when you are ready to start your video visit; we recommend to start your video visit at least 15 minutes before the appointment time to test your audio and video.
View this step by step video on how to start a video visit:
---
Need a MyChart Account or Technical Support?
To sign up for a new MyChart account, please visit our MyChart login page and click on the blue box for "SIGN UP (No activation Code)."
If you need help with an existing MyChart account or help with connecting to your video visit, please call our MyChart Support line at 844-989-2944.
---
TidalHealth Immediate Care
Telemedicine appointments are available at all TidalHealth Immediate Care locations. To qualify, you must have been seen at a TidalHealth Nanticoke practice (formerly Nanticoke Physician Network) office in the past two years. This option is only available through our online check in. 
---
State Telehealth Laws and Reimbursement Policies