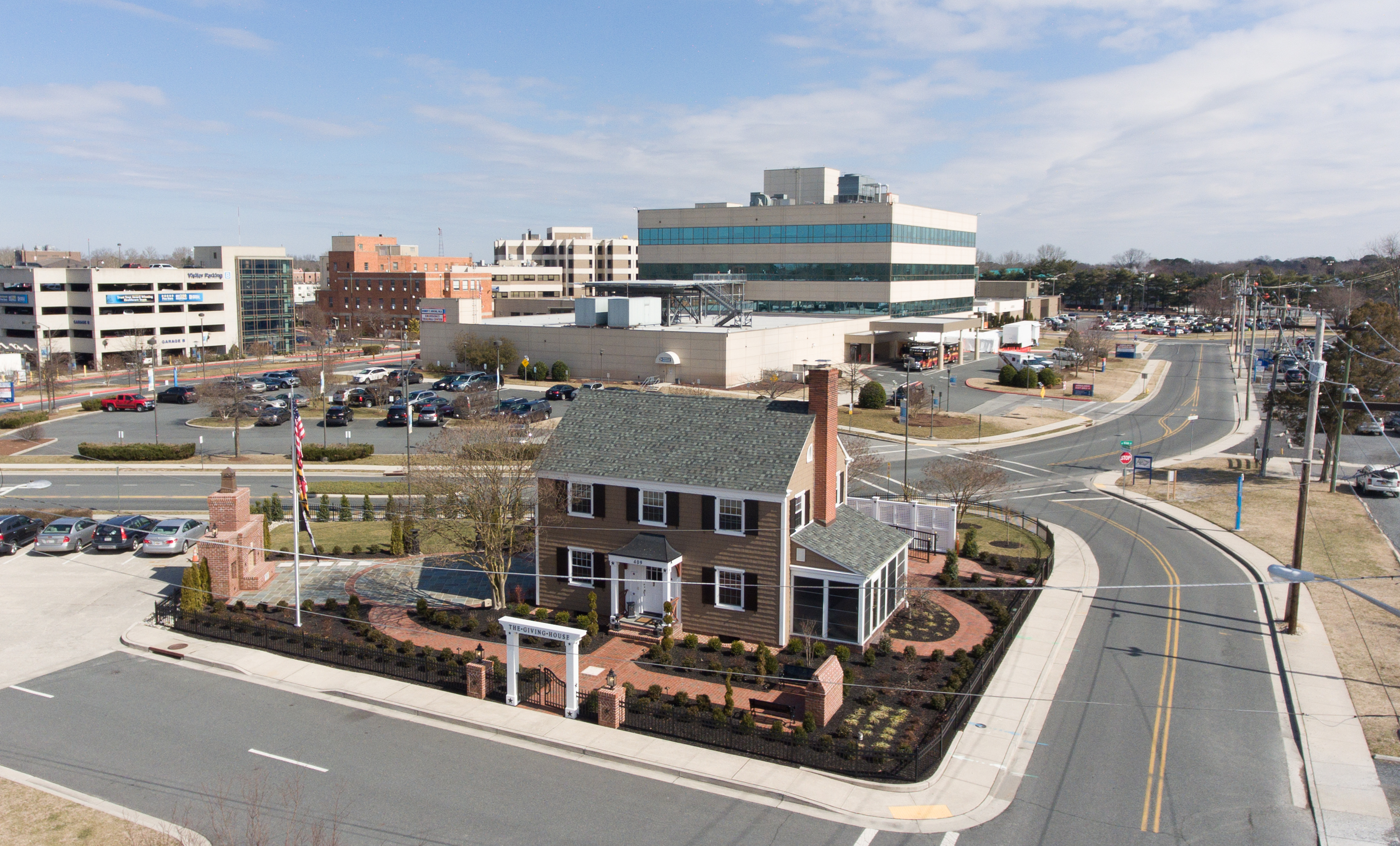 Overview
TidalHealth Foundation, established in 1993, is a Maryland non-profit corporation exempt from federal taxation under section 501(c)(3) of the Internal Revenue Code. 
The purpose of the Foundation is to raise funds for program expansion, capital projects and equipment and to support educational programs and community health and wellness initiatives.
The Foundation, governed by a Board of Directors, receives contributions from a broad public base that includes individuals, businesses and foundations. Contributions are used to purchase state-of-the-art medical equipment for diagnosis, treatment and rehabilitation, patient care services, education programs for professional and support staff, community education programs, health screenings and facility improvement and expansion.
---
Make A Donation
Using the Donate Now button below to make a secure, online donation to the TidalHealth Foundation.
To make a donation of material goods, or to learn more about how the TidalHealth Foundation makes a difference in the lives of patients, contact:
Jessica Hales, President
TidalHealth Foundation
100 E. Carroll St.
Salisbury, MD 21801-5493
Phone: 410-543-7140
Email: [email protected]
A copy of our current financial statement is available upon request. Documents and information submitted to the State of Maryland under the Maryland Charitable Solicitations Act are available from the Office of State, State House, Annapolis, MD 21401.
---
TidalHealth Foundation Events
Our partners are committed to helping their family, friends and neighbors. Through their generous financial support, TidalHealth is able to provide its communities the best possible healthcare. It is through partner resources that we are able to provide local medical services. 
The TidalHealth Foundation hosts several events each year aimed at supporting TidalHealth.
---
"Spark" A Campaign to Ignite our Future
"Spark" is a $5 million campaign that focuses on raising the funds necessary to establish a Graduate Medical Education Program at TidalHealth.
This campaign is based on a bold and collaborative two-prong strategy: TidalHealth will provide a space for residents to learn and treat patients and at the same time create a pipeline of physicians who want to train here, live here, and love this community just as we do.
Philanthropy is the spark that will accelerate this project and ignite an entirely new future. For more information on how you can offer support, please contact the TidalHealth Foundation at 410-543-7140 or [email protected].
Read our case statement explaining the campaign.
---
Brooke's Toy Closet
Brooke's Toy Closet is a program at TidalHealth Peninsula Regional and TidalHealth Nanticoke that provides new toys to children in the Emergency Departments and Pediatric Units that the children get to keep and take home upon discharge.
The program was named in honor of Brooke Mulford, a young girl who was diagnosed with neuroblastoma, an aggressive form of cancer, in 2009 at the tender age of 4 years old. After a valiant battle, she passed away in June 2017. Brooke had a vision to give toys to kids in the hospital to make their time there a little easier, and that vision is what sparked the creation of Brooke's Toy Closet.
Ways you can support Brooke's Toy Closet:
---
Heritage Society 
The Heritage Society is a very special group of supporters of TidalHealth. Donors who contribute $1,000 or more in a calendar year through the TidalHealth Foundation become members of the Heritage Society, and are listed in a special book in the Hall of Heritage located next to the TidalHealth Peninsula Regional's Main Lobby. Donors contributing $10,000 or more are honored on the Recognition Wall, on permanent display in the Hall of Heritage.
TidalHealth is very grateful to the members of the Heritage Society. Member contributions support a variety of programs and services including: cancer care, cardiac care, community health and outreach, emergency services and home health services. TidalHealth would not be able to maintain its high standard of care without such support.
We hope you will consider becoming a member of this prestigious group. If you have any questions, please feel free to contact the Foundation office at 410-543-7140.

---
Leighton Moore Helping Hands Award 
Leighton Moore, a local philanthropist and owner of Seacrets, Jamaica USA in Ocean City, MD, is well-known for his dedication to making a difference in his community. This includes his significant time and efforts to improve healthcare on Delmarva as Chairman of the TidalHealth Foundation Board of Directors. He provides a shining example of service above self, and TidalHealth wants to honor others who show a similar dedication to community service. 
The annual Leighton Moore Helping Hands Award will be presented to a TidalHealth team member who has exhibited passion and dedication to the lives of others, and to their local community. Examples would include, but are not limited to, service to their house of worship, assisting at local shelters, volunteering at local crisis centers or other agencies that assist community members at their times of need, or serving as a coach for a youth sports team or enhancing a community outreach group through their participation. 

Please share your nomination for a TidalHealth staffer who goes above and beyond in the community by filling out the form below. (Directors and above not eligible.)

---
TidalHealth Foundation Board
The TidalHealth Foundation is governed by a volunteer-based Board of Directors who serve the organization without pay. The Board is composed of professionals who offer a wealth of expertise including representatives from local businesses and health organizations.
Executive Committee
James Hartstein, Foundation Board Chair
Cole Taustin, Foundation Board Vice Chair
Palmer Gillis, Foundation Board Secretary
Audrey Harkins, Foundation Board Treasurer
Michael Guerrieri, Foundation Board, Assistant Treasurer
Dr. Steven Leonard, President and CEO, TidalHealth
Jessica Hales, President, TidalHealth Foundation
Susan E. Wilgus-Murphy
Joseph Zimmer, III
Board of Directors
Perry Aulie
Beth Barnes
Lynn Cathcart
Frank Hanna, Jr.
David Kerrigan, MD
Bryan LeCompte
Ginnie Malone
John Mansueti, MD
Ryan McLaughlin
Kevin Myers
David Orem
Scott Phillips
Matthew Parker
Monty Sayler
Patti Serkes
John Stern
Greg Tawes
William C. Todd, MD
Phyllis Vinyard
Kurt Wehberg, MD
Leighton Moore - Honorary
Nevins W. Todd, Jr., MD - Honorary
---
Frequently Asked Questions 
May I direct my gift to a specific program that I wish to support?
Donors may direct gifts to a specific program or identified need of TidalHealth. Unrestricted gifts received by the Foundation are directed to crucial community healthcare needs as determined by TidalHealth administration and the Board of Trustees. Current or future gifts of $10,000 or more may also be directed to establish an endowment fund for ongoing support of the organization or one of its services.
May I make Memorial and Tribute gifts through the Foundation?
Yes. Family members and friends often wish to make gifts to celebrate happy occasions or to memorialize loved ones. Individuals or families frequently ask that gifts be directed to the Foundation in lieu of flowers. Gifts to the Foundation are a way to thank a physician or nursing unit for special care, or for the recovery of an ill or injured family member or friend. The Foundation promptly acknowledges every gift with an appropriate message.
May I make a gift of appreciated property such as stocks or real estate?
Yes. The Foundation welcomes gifts of appreciated stocks, marketable securities, real estate or other items of value. Making gifts of appreciated value may also provide additional benefits to you as a donor.
May I make TidalHealth Foundation the beneficiary of my will, a trust or life insurance policy?
Yes. Many friends of TidalHealth wish to make a deferred gift — one made today to be received by the Foundation at some future time. Foundation staff are happy to review these options with you.
How may I make a donation?
You can make a gift by visiting the Make A Donation page, or by sending your check made payable to the TidalHealth Foundation. Information on how to make your gift of appreciated stocks, bonds or real estate is available by calling or visiting the Foundation Office or by requesting information from the Foundation's President at [email protected].