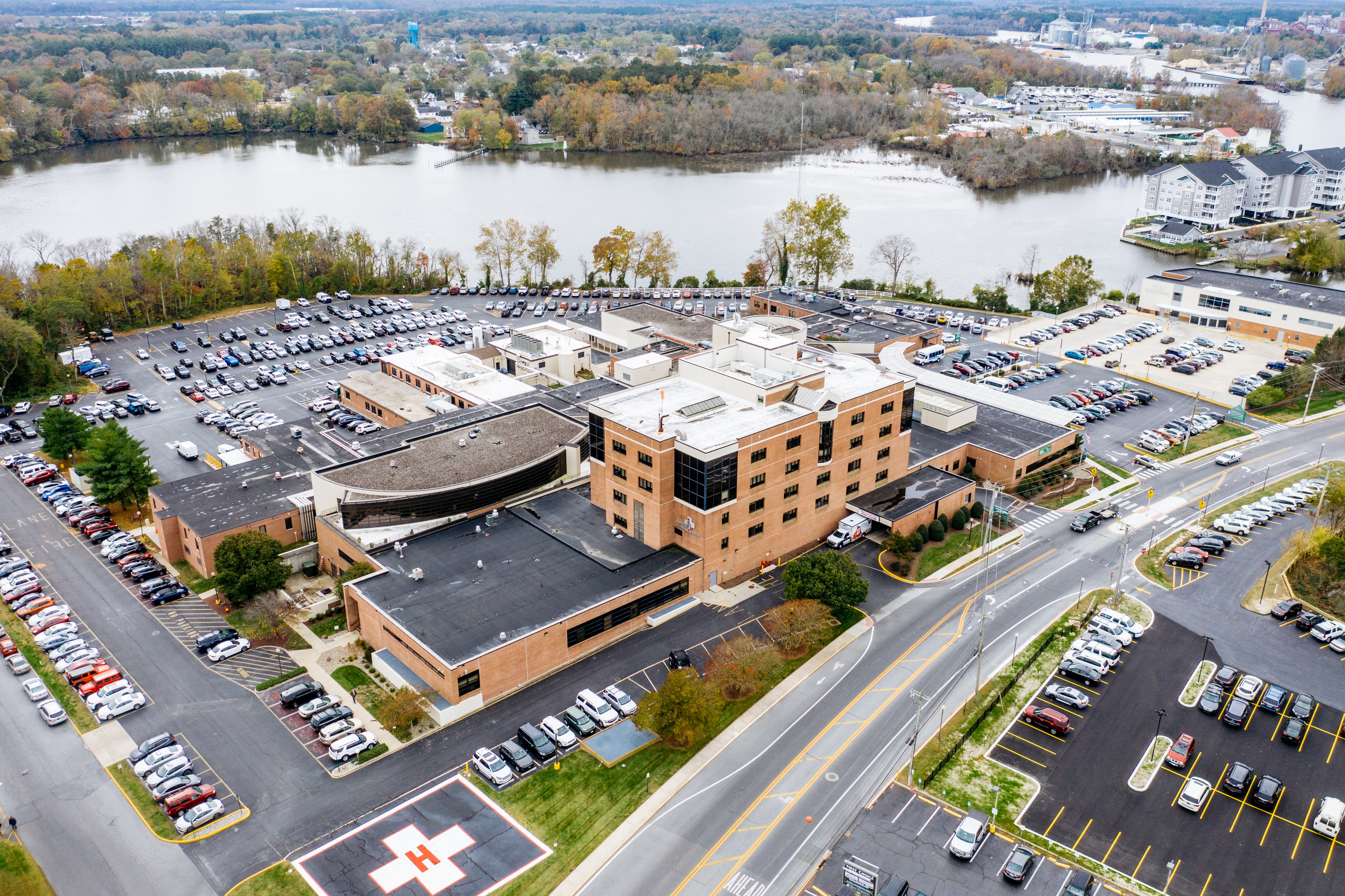 Pay Your TidalHealth Nanticoke Bill for services prior to July 1, 2021
On July 1, 2021, TidalHealth united all facilities with a new electronic medical record. If you received services at TidalHealth Nanticoke or a Sussex-based TidalHealth physician office prior to July 1, 2021, please pay your bill here. If you received service July 1, 2021 or after, please visit the "Pay your TidalHealth bill" link.
Click here for financial assistance information for services prior to July 1, 2021, at TidalHealth Nanticoke.
Using our online Patient Financial Services for TidalHealth Nanticoke, you can: 
Access and view your updated account information.
Pay your accounts online with American Express, Discover, Mastercard, Visa, or e-check.
View recent insurance and personal payments applied to your accounts.
Easily update your accounts when personal information changes.
Get answers to your questions, and communicate with us via secure messaging.

If you choose not to enroll, you can always pay without enrolling.
For service prior to July 1, 2021 only.
Pay Your TidalHealth Providers Office Bill
Pay Online:th.patientbillhelp.com
For questions, call 1-888-592-5037.
---
Payment Options 
As a courtesy, the hospital bills all patient's insurance carriers. Unpaid balances – including all applicable co-payments, co-insurance, deductibles and any non-covered services – are the responsibility of the patient and must be paid within 30 days of receipt of the statement. Payments may be made online via:
Online: E-check
Credit card: American Express, Discover, Mastercard, Visa
Please contact the TidalHealth Nanticoke Patient Financial Services office at 302-629-7946 for more details.
---
Frequently Asked Questions
How do I view my account information and manage my account online?
In order to view your account information and make payments online, you must enroll by entering your account number, birthdate, email address, and a password on the enrollment page. This ensures that only you can securely access your account information. Once enrolled, you will receive an email notification whenever there is a change to your account. Enroll now.
What is a Guarantor Number?
The Guarantor is the person responsible for payment of the account. Each Guarantor is given a Guarantor Number, which is printed on your paper statement. This number provides access to your account information and is required to enroll for your online account. Once you are enrolled, you will only need to enter your social security number to access your account.
Can I still receive my paper statements if I enroll for online account management?
Yes. During the enrollment process, you will be asked if you would like to receive your statements online only, or continue receiving your statements through the mail. At any time, you may go to your patient profile in the 'My Account' section to change your preference.
Why is my email address needed?
We collect your email address so we can notify you when there is activity in your account, such as insurance payments received, balance now due from you, or if one of your accounts has become past due.
Besides viewing my account and paying my bill online, what other resources are available from the site?
Do I need to enroll in order to use these other resources?
No, you only need to enroll if you would like access to 'My Account' information, including making payments, tracking insurance or receiving email notifications when there is a change to your account. The other resources are available to you 24 hours a day, regardless of your enrollment.
Do I need to establish an electronic payment method to be eligible for the online account manager?
No. When it comes time to pay your bill, you will have the option to either establish an electronic payment method or print a payment stub on your home printer to mail your payment.
What types of electronic payment methods can I use?
You can make your payment electronically by using a credit or debit card, or an e-check.
Can I print a payment stub and send it in with my payment instead of paying electronically?
Yes. You have the option of printing a payment stub with all of your open accounts and sending that in with your check to: 

TidalHealth Patient Financial Services
801 Middleford Road 
Seaford, DE 19973 

Just click the 'Print Payment Stub' option on the 'Make Payment' page.
Financial Assistance
TidalHealth Nanticoke offers financial assistance to all patients with household income levels up to 250% of the Federal Poverty level. Individuals qualify for 100% financial assistance if their household income is less than 250% of the Federal Poverty Level ("FPL") and do not qualify for financial assistance if their household income exceeds 250% of the FPL. Financial assistance is offered to all patients receiving care through inpatient, outpatient, emergency and physician network services provided by TidalHealth employed physicians.