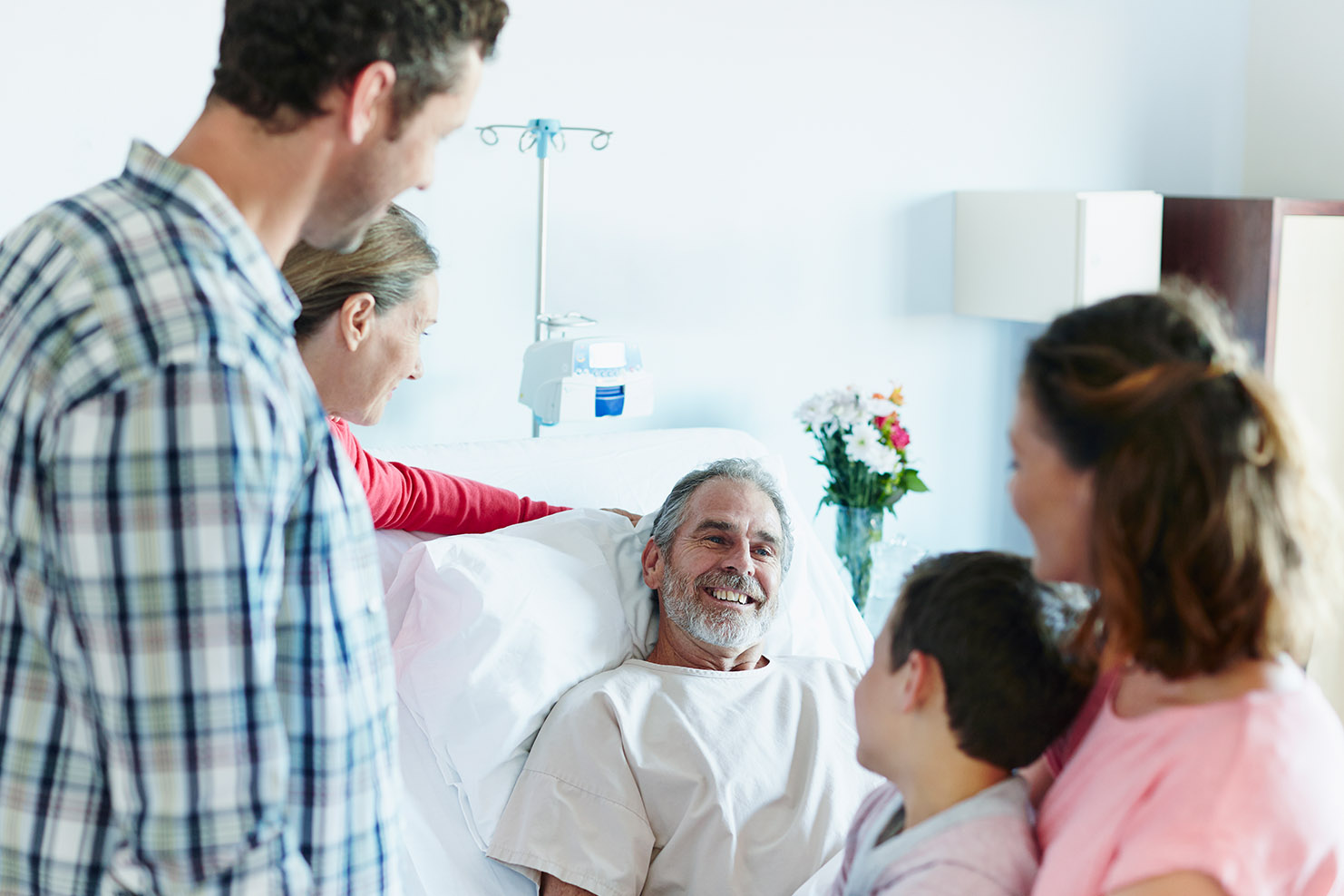 Overview
TidalHealth recognizes the support of family and friends as part of the healing process. We have a patient-centered, family-focused visiting policy to promote a positive environment while protecting the safety and privacy of our patients. 

---
TidalHealth Peninsula Regional and TidalHealth Nanticoke
A maximum of two visitors, over the age of 18, per patient. They do not need to be the same two people during the patient's stay.
TidalHealth will provide each guest with a visitation card that must be returned at the conclusion of their visit to the same reception desk from which it was obtained. Failure to do so will result in that patient not being allowed additional visitors until the card is returned.
Visitors are required to check in at the reception desk where they will be informed of our current face mask policy.
If visiting a patient confirmed to have COVID-19 or under investigation for COVID-19, the patient and the visitor must comply with all infection guidelines. The patient must wear a procedural mask, N-95 or KN95 mask. The visitor must wear a procedural mask, N-95 or KN95 mask, protective gown and gloves.
General visitation hours will be 11 am to 7 pm (no entry after 6 pm), seven days a week. ICU visitation hours will be 11 am to 1 pm and 4 to 6 pm, seven days a week.
Upon entry, visitors will be screened for fever and other COVID-19 symptoms. Anyone who is feeling ill or feverish should not visit and will not be allowed to proceed to a patient floor if they are found to have a fever or symptoms.
Visitors will not be permitted to wait inside any TidalHealth lobby prior to visiting hours.  
At TidalHealth Peninsula Regional, visitors should enter via the Hanna Main Entrance (adjacent to the Emergency Department), located near the Visitor Parking Garage off Vine Street. At TidalHealth Nanticoke, visitors should use the main entrance or your designated entrance.
Same Day Surgery
In Same Day Surgery, one support person is allowed in the waiting area. If the patient is 17 or younger, two parents/guardians are allowed and must wait in the waiting area.
Labor & Delivery
In Labor and Delivery (LD), two support people and one approved certified doula are allowed to accompany the birthing mother. A wristband will be provided to each upon arrival.
In Mother/Baby, one support person may remain with the patient throughout their hospital stay. The other support person that received a band in LD may visit on Mother/Baby from 11 am to 6 pm.
Pediatrics
Pediatric patients may have two designated support people total. One designated support person may remain throughout their stay. Both designated support people may visit together from 11 am to 7 pm.
Special Care Nursery
Special Care Nursery patients may have two designated support people total (one being the mother). In Special Care Nursery, one parent may visit at any time except from 6:30 to 7:30 am and 6:30 to 7:30 pm. Both designated visitors with an armband may visit together from 11 am to 7 pm.
Emergency Department
Two support persons are allowed to accompany a patient in the Emergency Department (ED). If that patient is later admitted to a medical floor, the patient will be allowed two visitors.  Special exceptions will be made in the ED when necessary. Only a support person, if necessary, is allowed in the ED waiting room.
Alice B. Tawes Nursing Home and Chesapeake Cove Assisted Living
Visitation is open from 10 am to 6 pm.
All visitors, including children, must wear a clean procedural mask over their mouth and nose at all times and maintain 6 feet of social distancing. If you don't have a procedural mask, we will provide one for you. Cloth masks, gaiters and bandanas are not allowed. Those who cannot wear a mask may continue virtual visits.
Visitors are asked to provide a negative test result the day of their visit. If they don't have one, our team will provide a rapid test the day they visit.
If you'd like to brighten a patient's day but cannot visit, you can send an e-card.