Posted In TidalHealth Peninsula Regional News on May 13, 2020
Image: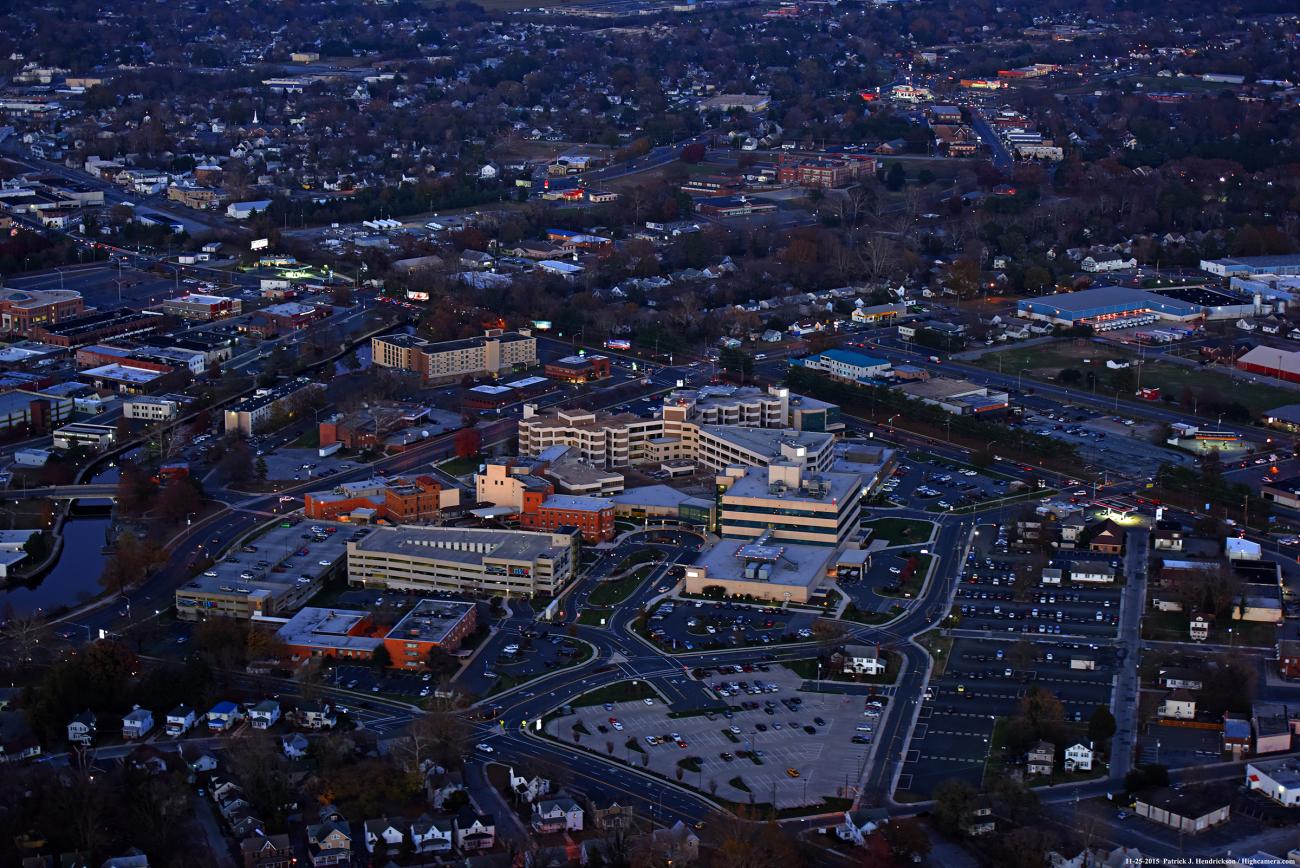 Peninsula Regional Medical Center is working to reopen some services that were affected by COVID-19, such as elective surgeries. Services are being phased in to ensure the highest safety possible and in accordance with the directive of the Maryland Department of Health.
"We are eager to resume these important services to ensure the continued health of our community," said Cindy Lunsford, Executive Vice President/COO of Peninsula Regional Medical Center. "While COVID-19 has been a significant health challenge, there are many other health conditions and needs in our area that we do not want to remain unaddressed."
Even as services reopen, there are changes that must be made to continue to minimize the risk of COVID-19. The region, and Peninsula Regional, are still in phase 1 of the recovery roadmap; further openings and changes are to come in phases 2 and 3. For now, some significant differences from pre-COVID-19 routines include:
The medical center's No Visitor policy remains in effect. A support person may accompany Labor and Delivery patients and those with special needs or disabilities. Patients undergoing surgery may have one support person before the procedure. The support person will be requested to wait in their vehicle or elsewhere while the patient is undergoing the procedure to comply with social distancing in the waiting rooms.
Peninsula Regional and all its affiliates will observe social distancing measures to minimize contact, such as patients waiting in a car until called, and telehealth options.
All employees will continue to be screened upon arrival to work
All patients and support persons will be screened for COVID-19 upon arrival or before their surgery.
Enhanced infection control measures in accordance with the most current CDC guidelines, which call for all staff wearing face coverings, and patients wearing masks when possible.
Peninsula Regional will monitor its personal protective equipment (PPE) numbers closely to ensure an adequate supply, both for routine patient care and in the event we experience another surge of COVID-19 cases.
Here is what is coming back to Peninsula Regional in the near future:
Elective surgeries are starting to be scheduled in limited numbers this week, and on a larger scale starting Monday, May 18. Patients should check with their surgeon to find out how soon their surgery can be scheduled.
Outpatient Physical Medicine Services will be resuming at PRMC and McCready effective Monday, May 18.  To schedule a Physical Therapy or Speech Therapy appointment at McCready please have your referral ready and call 410-968-1017. To schedule a Physical Therapy Lymphedema appointment at PRMC, please have your referral ready and call 410-543-7069.
Pulmonary function testing and electroencephalogram (EEG) will resume for outpatient diagnostic testing on Monday, May 18. Electromyography has already resumed. Visitors are not permitted at these appointments. For questions about pulmonary function testing, call 410-677-6648; for EEG, call 410-543-7135.
Screening colonoscopies and other procedures will resume at the end of this week at the Delmarva Endoscopy Center at the Ocean Pines Health Pavilion. To schedule a procedure, call 410-912-6021.
Screening mammography resumes at the Peninsula Breast Center on Wednesday, May 13. To schedule a screening, call at 410-543-7599.
For other areas not mentioned, restrictions continue until we enter the next phases of recovery. Tawes Nursing Home and Chesapeake Cove Assisted Living will continue to protect their residents with a no-visitors policy. Peninsula Regional Family Medicine and Specialty offices will continue to see patients as needed, and to offer telemedicine visits where appropriate. Visitors are not permitted in physician offices, and masks are required. Nanticoke Memorial Hospital will also start resuming procedures soon, on a separate timeline following the lead of the state of Delaware.
Peninsula Regional is planning for more services to reopen as Delmarva cases decrease. However, PRMC will continue to monitor COVID-19 numbers closely, and will consider increasing or decreasing elective cases as needed.