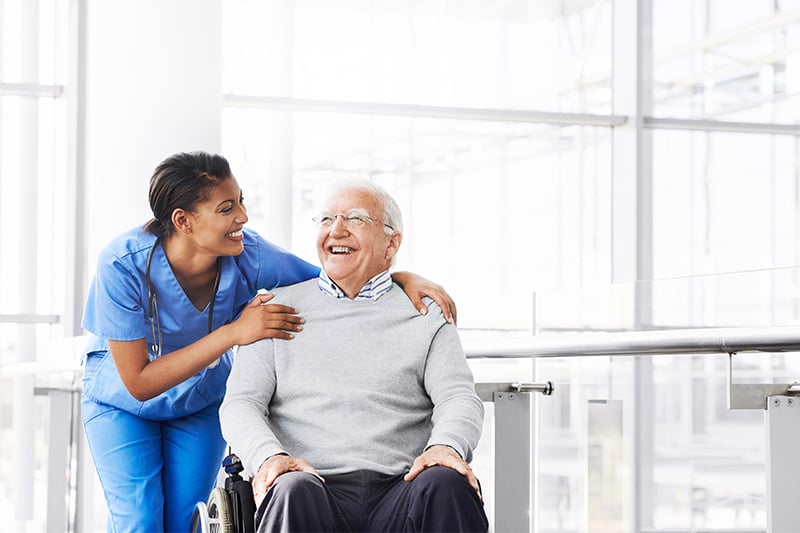 Overview 
If you have a wound that won't heal, we can help. Most wounds, minor cuts and scratches heal on their own within two weeks but sometimes wounds take longer to heal due to blood flow problems, infection, diabetes, or poor nutrition. 
Our center offers the latest medical and surgical treatments. Each patient will have a thorough diagnostic examination to identify the type of wound and what is keeping it from healing. After the examination, we start a treatment program personalized to the patient's needs. 
---
Types of Treatment 
Debridement
Specialized Wound Dressings
Negative Pressure Therapy
Bioengineered Tissue
Compression Therapy
Hyperbaric Oxygen Therapy
Infectious Disease Management 
Lymphedema Management 
Radiology
Vascular Evaluation
Laboratory Evaluation
Diabetes Education
Nutrition Management
Types of Wounds Treated:
Diabetic Ulcers
Pressure Ulcers
Arterial Ulcers
Venous Ulcers
Trauma
Cellulitis
Non-healing Surgical Wounds
Wounds that have not healed in 1 month
During your treatment, we partner with your primary care provider to give you continuous support through all of your medical services. We use an interdisciplinary model of care which includes infectious-disease management, lymphedema management, laboratory evaluation, nutritional management, diabetes education, and other areas to address total patient health. We teach patients and caregivers how to care for their wounds at home to help promote faster and more permanent healing. 
---
Hyperbaric Oxygen Therapy
In this therapy treatment, the patient breathes in 100% oxygen while resting in a pressurized chamber. Hyperbaric oxygen therapy benefits the patient by giving them increased concentrations of oxygen in the bloodstream which helps in the wound-healing process. Additionally, the therapy promotes circulation and the growth of new blood vessels. It can also help white blood cells in the bloodstream better fight infection. 
Treatment programs are specially tailored to fit each patient's needs upon diagnosis and response to treatment. 
---
Schedule An Appointment 
Contact us directly for an appointment or get a referral from your physician. Most treatments are covered by Medicare/Medicaid, HMOs, and other private insurance plans. 
TidalHealth Wound & Hyperbaric
100 E. Carroll St.
Salisbury, MD 21801
410-677-6605
Toll Free: 1-866-445-4325 (HEAL)
TidalHealth Wound & Hyperbaric
801 Middleford Road
Seaford, DE 19973
302-536-5260