Posted on October 07, 2022
Image: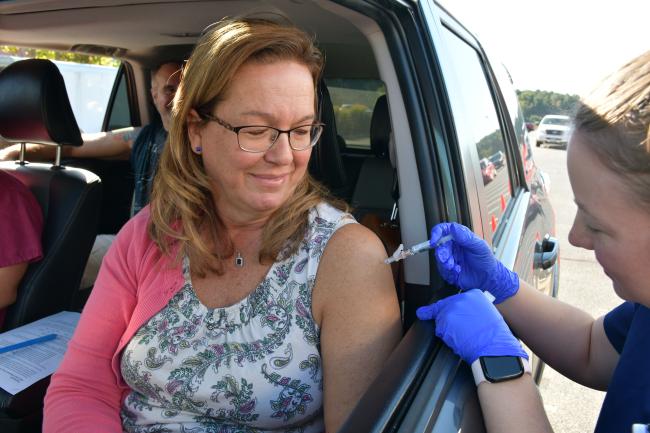 You need a flu shot, right, but you want it quickly and conveniently?
TidalHealth has you covered. Going on, right now, until 6PM tonight is our annual Drive-Thru Flu Clinic at Arthur W. Perdue Stadium, Shorebirds Stadium, in Salisbury.
Your seasonal flu shot is FREE, the lines are short, and even at our busiest time you're in, out and vaccinated in about 10 minutes without ever leaving the car.
Again, that's today only, October 7, until 6PM. You don't need a physician's order. Age 13 and above (13-17 bring a parent or guardian to sign consent) and a short sleeved shirt will help our nurses reach your upper arm.
If you can't catch us today, we're doing this all over again on Saturday, October 15 at TidalHealth McCready Pavilion in Crisfield from 8AM to Noon.
Our Drive-Thru Flu Clinics are still your "best shot" at beating the flu this season.