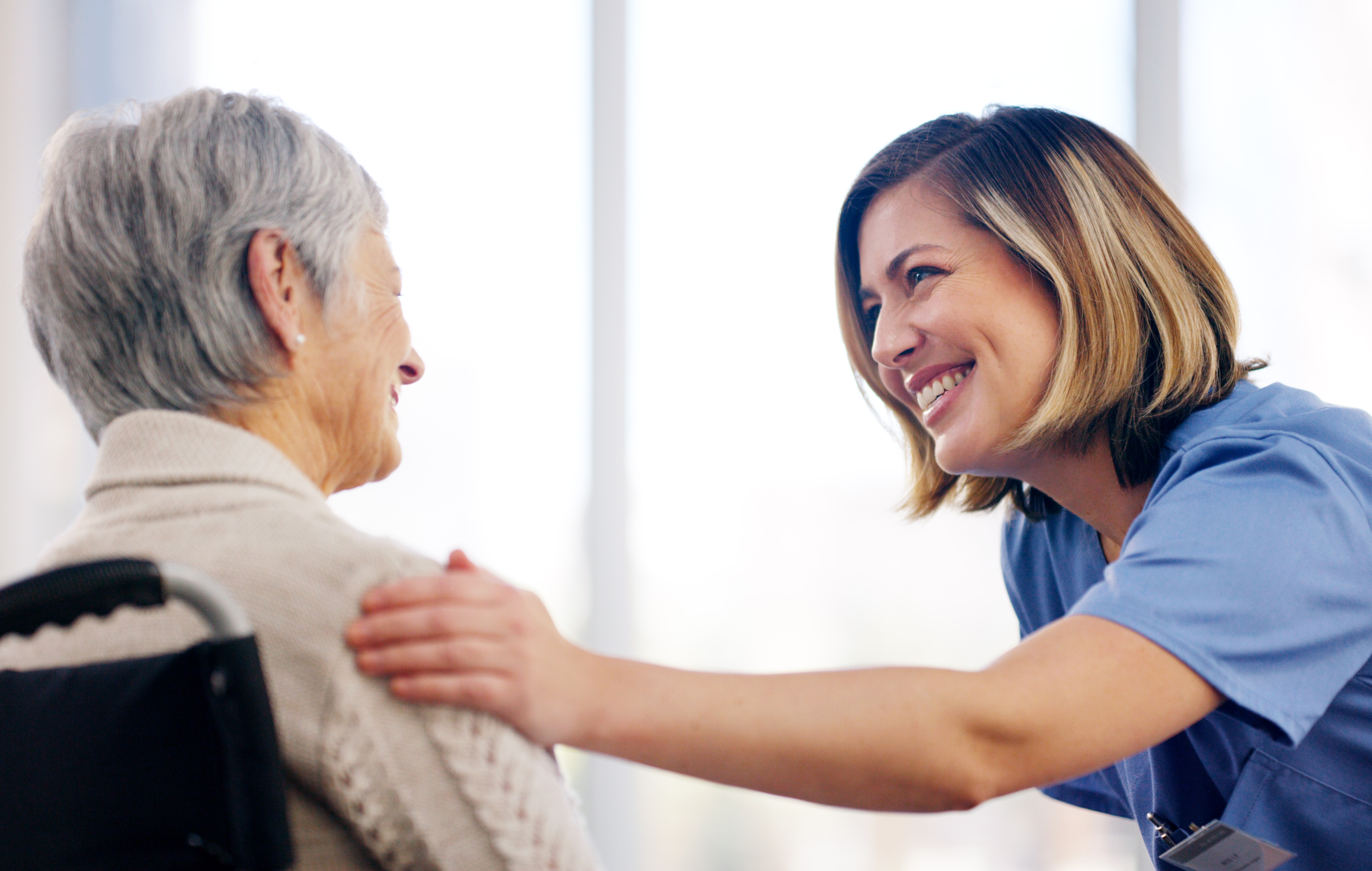 Overview
When traumatic injuries to the brain or spine occur, or when complex neurological conditions like intracranial bleeding or seizures affect people in our community, our staff of highly-trained neurosurgical specialists offer timely, crucial care.
The Neurosurgery program at TidalHealth Peninsula Regional has been designated by the Joint Commission as a Primary Spine Center. This designation ensures the surgical Spine Center offers the technology, testing and treatment options which focus on patient safety and the specialty care necessary to diagnose brain, neck or spine conditions.
---
Awards
TidalHealth Peninsula Regional's Orthopedic and Neuroscience team is proud to be the first in Maryland, Delaware or Washington, DC to earn The Joint Commission Gold Seal of Approval, Disease-Specific Care Certification in Surgical Spine.
TidalHealth Peninsula Regional achieved the prestigious honor of being a CareFirst Blue Distinction Center+ and Joint Commission Certified in Surgical Spine.
TidalHealth Peninsula Regional has earned the 2021 Healthgrades Excellence Award for Orthopedic Surgery, in addition to being named the Healthgrades 2021 Distinguished Hospital Award for Clinical Excellence™. This distinction recognizes TidalHealth Peninsula Regional as one of the Top 5 percent of nearly 4,500 hospitals nationwide for its clinical performance as measured by Healthgrades, the leading online resource for comprehensive information about physicians and hospitals.
---
Neurosurgical Procedures
Anterior Cervical Discectomy and Fusion
Laminectomy
Discectomy
Laminoforaminotomy
Poster Lumbar Interbody Fusion (PLIF)
Craniotomy
Aneurysm Clipping and Coiling
---
State-of-the-Art Technology
TidalHealth Peninsula Regional is home to a hybrid operating room, the first of its kind in Maryland. State-of-the-art equipment lets surgeons use advanced medical imaging to take scans during minimally invasive neurosurgery procedures. Not only are procedures performed with a needle puncture, but patients typically enjoy shorter hospital stays, faster recoveries and better outcomes.

Before the hybrid operating room opened, patients were forced to travel hours away to metropolitan hospitals for treatment. Now, patients don't have to leave the Shore. It's convenient and it saves lives.
---
Preparing for Surgery
TidalHealth Spine program offers a pre-operative Spine education program. The education program provides information to help prepare both the patient and the caregiver regarding expectations about their upcoming surgical spine procedure. The class provides information specific to what to expect before surgery, immediately after surgery and after discharge. For more information about the TidalHealth Pre-operative Spine education program speak with your Primary Care Physician or contact the TidalHealth Spine Coordinator at 410-912-6018.
Before your surgery, a member of the Surgical Spine team may speak with you about making a plan for your continued recovery when you leave the hospital. 
Depending on the severity of your condition and any pre-existing health conditions, the following services may be recommended by the surgical spine team as part of your plan of care following discharge from the hospital.
Outpatient Services
This type of service helps patients get out of their homes and into the community in a setting equipped to help them reach their highest functional ability. Patients typically go to outpatient physical therapy three times per week.   
Home Health Care
Home health services help patients who are medically stable enough to return home, but temporarily homebound. The goal of home care is to get you back into the community and onto outpatient services. Home health nursing and/or physical therapy typically visit the home three to five times per week.
Sub-Acute Care (Rehabilitation Facility)
Although most patients are able to return home directly after their stay in the Medical Center, some are not. Sub-acute services are typically provided in a skilled nursing facility that specializes in rehabilitation. The nursing staff routinely monitors your vital signs and manages your medications. You usually receive one to two hours of physical and occupational therapy a day, five to seven days a week. Following sub-acute care, patients typically go home with outpatient physical therapy three times per week. 
Acute Rehabilitation
Patients recovering from Surgical Spine Surgery rarely need the services provided in an acute rehabilitation center. Only those patients with significant complicating factors or other illnesses qualify. The goal of inpatient rehabilitation is to restore your functional ability so that you can safely transition to the next level of care. You usually receive up to three hours of physical and occupational therapy a day, five to seven days a week. After an inpatient rehabilitation facility stay, patients typically go on to safely and productively return to their home and community continuing with therapy three times per week in an outpatient setting.
---
The Patient Experience
At TidalHealth, attention to patient care, clinical outcomes and comfort are top priorities in every surgical procedure. Recovery is motivated through preparation, education, continuity of care and a pre-planned discharge.
Large, private rooms with a home-like environment and a rehabilitation gym on the same floor await every patient, as does the most experienced Surgical Spine team on the Delmarva Peninsula. We are a skilled team of surgeons, operating room staff, nurses, therapists and others involved in your care. We use tested and successful methods of treatment to improve patient care and safety. 
During their stay, patients also have access to alternate pain management methods such as soothing videos to help them relax prior to surgery or any other time a calming environment is needed.
---
Contact Us
Your Primary Care Provider (PCP) will refer you to a Neurosurgeon as needed. To view our Physician Directory, visit our Find A Doctor page.