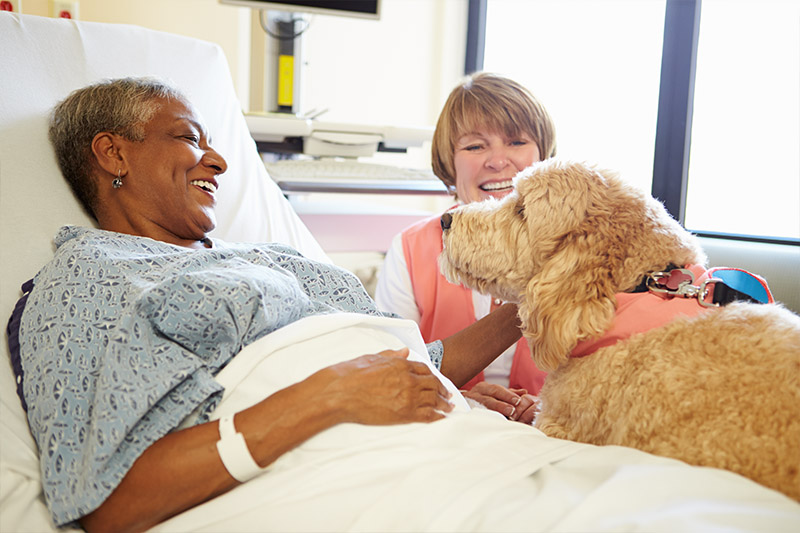 Overview
Volunteers at TidalHealth put their skills, talents and energy to work for the health and care of their family, friends, and neighbors.
The dedication of TidalHealth's volunteers ensures we can provide the best care possible to our community. To learn more about becoming a TidalHealth volunteer, call us at 410-543-7284.
---
Current Volunteer Openings
Visit our Current Volunteer Openings page for a list of current volunteer opportunities.
---
Adult Volunteer Application Process
Step 1: Application Process
Submit (2) satisfactory references from non-family members. 
Complete the following (3) background check forms and bring to your interview:
Step 2: Appointment for Interview 
Step 3: Complete Forms
Please print and complete the forms below and submit to the Volunteer office:
Step 4: Notify Volunteer Office
Once you've completed the previous steps and PPD test, please contact the Volunteer office either by email or phone at 410-543-7284. The volunteer office will coordinate your first day of volunteering and get you started as quickly as possible.
---
Summer Teen Application Process
Requirements
Must be at least 14 years of age
Able to volunteer for 2 half days or 1 full day a week
Able to complete a minimum of 50 hours during the summer
Able to attend a full day of orientation and training
Step 1: Submit Application 
NEW Summer Teens – Click Here to Submit an Application
RETURNING Summer Teens – Click Here to Submit an Application

Step 2: Required Paperwork 
Parent/ Guardian Paperwork
Parent/Guardian Reading Materials
Teen Applicant Paperwork 
Reading Materials
Please bring the following completed paperwork to your interview:
Three (3) Signed Letters of Recommendation
(Must be from teachers, coaches, clergy or community members – no family members)
$15 EXACT CASH for TidalHealth volunteer polo shirt
To learn more about becoming a TidalHealth Summer Teen volunteer, call us at 410-543-7284
---
Current Volunteers