Posted In New Providers on March 21, 2023
Image: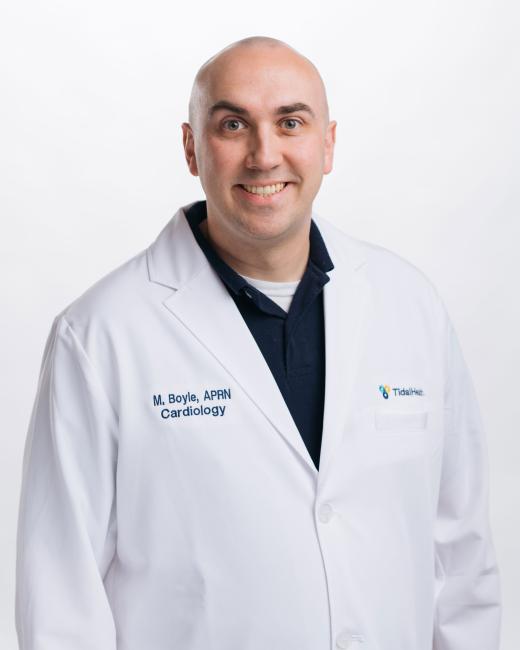 TidalHealth is pleased to welcome Michael Boyle, CRNP, to TidalHealth Cardiology in Salisbury, Md.
Boyle received his master's degree in nursing from Wilmington University in Wilmington, Del. He has cared for patients in the primary care setting as a nurse practitioner and in critical care as a registered nurse.
Boyle is a member of the American Association of Nurse Practitioners and currently serves as a Captain in the Army Reserves. He recently was the Chief of Medical Readiness and previously the Commander in the 304th Medical Detachment.
When he isn't treating patients, Boyle enjoys camping, traveling and gardening.