Posted In Awards and Recognition on January 20, 2023
Image: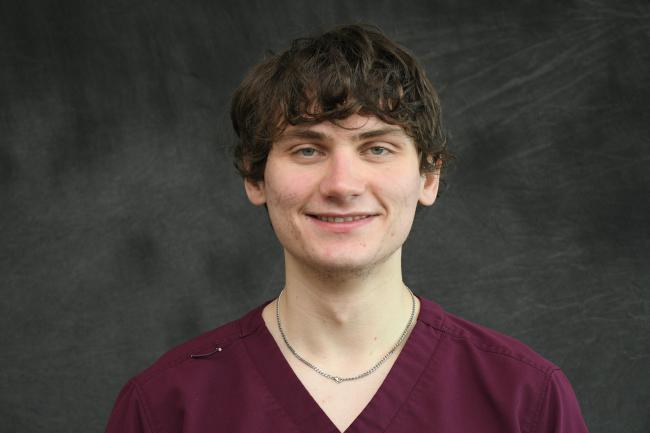 John Todd, Certified Nursing Assistant of TidalHealth Peninsula Regional's 3 Layfield patient care area, is the December 2022 Sunshine Award recipient for his kindness, professionalism and compassion.
John is currently taking pre-med classes and has been shadowing multiple providers throughout his undergrad journey. Dr. Simona Eng, who was recently rounding with John, nominated him for the Sunshine Award.
On a recent shift, they were assigned a unique patient with developmental delays who had come to the Salisbury hospital as a result of a very emotionally and traumatic experience.
Shortly after John and Dr. Eng had completed their rounding, he noticed that the patient had not been able to reach the restroom in time. Knowing the patient's challenged mental capacity and the delicate nature required for his care, John took it upon himself to clean the patient, his linens and the surrounding floor. His kindness and compassion went above and beyond, which is consistent with the care John provides each of his patients.
John Todd was honored in a ceremony before his coworkers, and presented with fresh flowers, a pin and a certificate recognizing his exceptional devotion to team and patient care.